Bangladesh ahead of India in social indicators: Amartya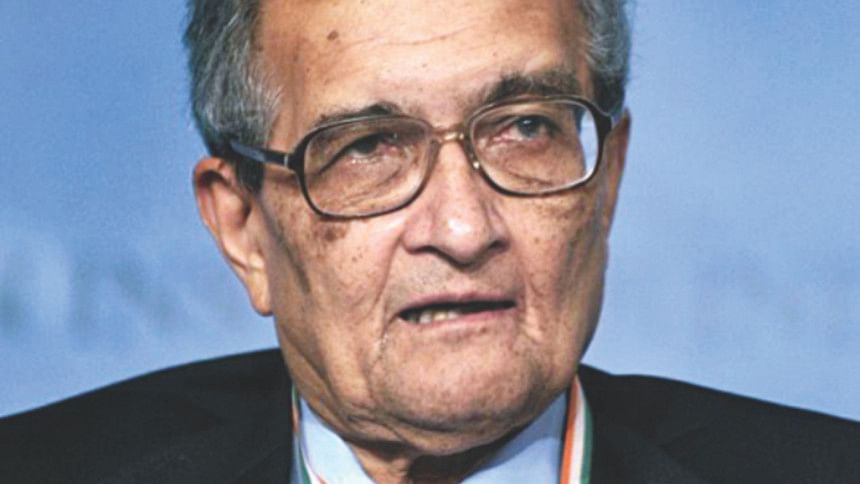 Nobel laureate Prof Amartya Sen today remarked that Bangladesh has performed better than India in terms of economic and social development of women despite the latter's faster economic growth.
He said in 1990 per capita GDP of India was 50 percent higher than Bangladesh, now it is 100 percent. Yet, Bangladesh's social indicators such as gender equity, women's empowerment, mortality rate, life expectancy, immunization etc are remarkably better than India.
"India can learn from Bangladesh on its success in gender equity," Sen said at a public lecture organised jointly by the daily Prothom Alo and Centre for Policy Dialogue (CPD) at the Krishibid Institution's auditorium in Dhaka.
"In 1990, life expectancy was 3 years higher in India than Bangladesh, now it is just reversed," the 82-year-old eminent economist added.
Prof Sen, who won Nobel Prize in economics in 1998, began his lecture with his latest book titled "An Uncertain Glory: India and Its Contradictions", co-authored by Belgium-born Indian economist Jean Drèze.
The programme was organized for launching of the book's Bangla version titled "Bharat: Unnayan O Banchana".