Understanding the Metaverse
In the recent Facebook Connect 2021 conference, CEO Mark Zuckerberg revealed the giant tech company's upcoming plans in a major rebrand. Facebook has brought itself and its subsidiaries including its social media apps Messenger, WhatsApp, Instagram, and wearables like Oculus VR under one parent company name: Meta Platforms Inc, aka Meta. It's an ambitious strategy that is a precursor to the next possible revolution of the internet: building the metaverse.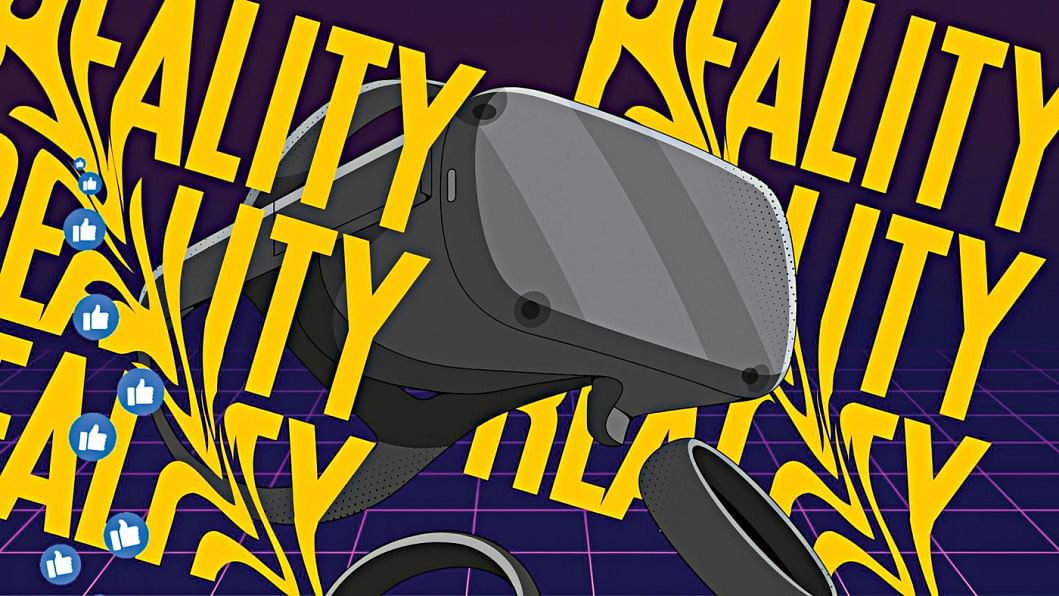 What is the metaverse?
The term was coined back in 1992 by Neal Stephenson in his novel "Snow Crash". It referred to a 3D VR environment where humans interacted with one another and software agents as avatars.
Almost three decades later, the metaverse today refers to a universe where users interact with one another through avatars in a blend of VR, AR, and mixed reality. Interaction isn't just limited to gaming. Users will be able to hang out, socialize, work, shop etc – a multidimensional feel. The main idea behind it is to create an immersive experience for the users – a virtual immersive reality on top of your current physical reality.
Imagine you and your friend are in different countries. In the metaverse, you will be able to hang out together in the same space as avatars. Physical constraints will no longer be a barrier to meaningful bonding.
Why is the metaverse important?
Think of an app like Uber. Its whole business model began as an app. That was made possible because of the smartphone, a gamechanger in technology. It ultimately transformed societies as well, giving opportunities to entrepreneurs building new innovative businesses from the ground, which wouldn't have been possible otherwise. Retailing and digitization are synchronous when it comes to business transaction. Think of how easier your life is now with apps like Pathao, and even social/worklife apps like WhatsApp and Slack. Bkash has succeeded because of the emergence of digital currency. The metaverse is an extended platform with mixed reality featuring both AR and VR. This means there is more scope for business innovation. Thus, there is a possibility that it can lead to a new economy with transactions taking place via cryptocurrencies like NFTs. According to venture capitalist Michael Ball, one of the prime characteristics if the metaverse is that it will have a "fully functioning economy".
The internet has created massive opportunities for content creators. The metaverse represents more opportunities for them, beyond just visual and auditory capabilities, to interact with their audience. Especially with AR and VR. This means that students' educative experience can also be transformed.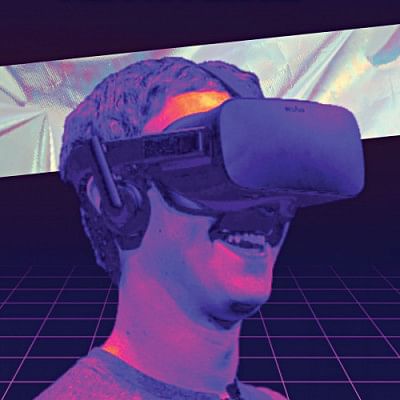 What are Facebook's plans with Meta?
Zuckerberg believes that the metaverse is the next generation of the internet – a whole different ecosystem, analogous to current society. He acknowledges the fact that one single company cannot be the sole proprietor of this new multiverse. Yet, his purpose to put Meta at the forefront in Big Tech's progress towards creating the metaverse.
One of Zuckerberg's visions is that people will be able to access the metaverse economy from normal looking AR glasses over the usual headsets. In an interview with The Verge, he talks about a scenario of creating your perfect workstation anywhere, including Starbucks. At the snap of your fingers, you can have five different monitors in whatever shape your desire be around you.
"If you want to talk to someone, you're working through a problem, instead of just calling them on the phone, they can teleport in, and then they can see all the context that you have. They can see your five monitors, or whatever it is, and the documents or all the windows of code that you have, or a 3D model that you're working on. And they can stand next to you and interact, and then in a blink they can teleport back to where they were and kind of be in a separate place," said Zuckerberg. "So,I think for focus time and individual productivity, I think being able to have your ideal setup, we call this "infinite office."
Several projects are on the line, especially ones about education. The company is investing $150 million on training educational content creators how to create immersive material for their student audiences. There are other initiatives for content creators including a $10 million dollar Creator Fund to motivate and teach creators to use Meta's Horizon VR-friendly tools.
The company has partnered with leading higher educational institutes including Hong Kong University, Seoul National University, and Howard University on the ethics, data, and privacy use of its Meta services.
Are there other companies working with the metaverse?
What started as a sci-fi concept is now a budding reality as gaming companies like Roblax, and Epic Games are also betting on the metaverse. Each is bringing new experiments with the metaverse to life. Recently, Epic Games featured a virtual Ariana Grande concert on its hit game Fortnite. Gamers could also go on adventures with Grande's customizable avatar on five different adventures.
Microsoft too has jumped in the bandwagon. It will reportedly bring its virtual collaborative space, Mesh, to Microsoft Teams in the first half of 2022. The vision is to create a multidimensional work experience inside Teams like networking, socializing, collaborating, and using other MS tools like Excel and Powerpoint. The USP of Microsoft here is that it's focusing on keeping the human contact alive in the virtual world.