Team Bangladesh wins multiple awards at Formula Bharat 2021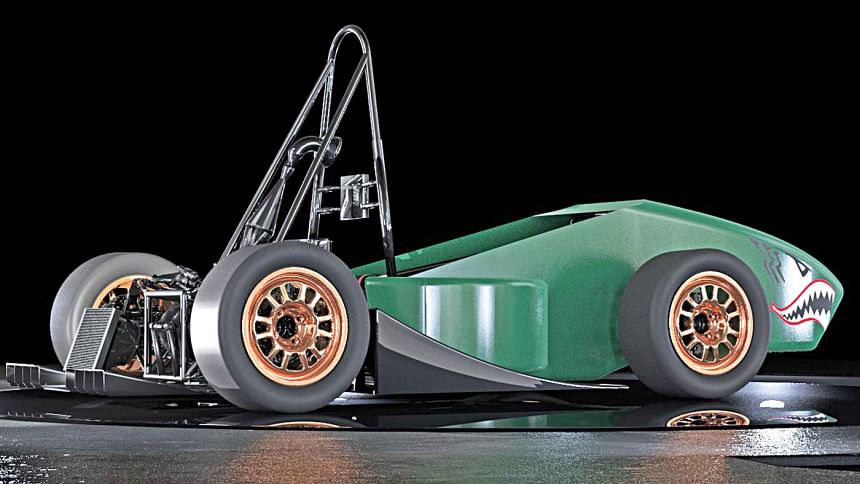 Team Swapnojan from Ahsanullah University of Science and Technology (AUST), Bangladesh has achieved two awards in the "Formula Bharat 2021" formula student event in India.
Regarded as one of the most prestigious open-wheel motorsport competitions for undergraduate students all over the globe, the event had participants conceive, design, fabricate, develop and compete with Formula Style Race Cars.
Because of the pandemic, the 2021 iteration was held virtually, with Team Swapnojan taking part in the Engineering Design and Business Presentation event.
It took the team 10 months to complete the project.
For the engineering event, the team provided design approaches, designs of the car, design validations, and simulations, for which the team was awarded "Notable Mention Awards" for their "Innovative Use of Materials" by introducing 'Jute Fiber' in the bodywork for the first time in the history of Formula Student.
For the business event, they submitted a profitable business plan for the design, in regards to the current automotive market. For this report, Swapnojan was awarded another award because of the "signature of an emerging force in the reign of Formula Student."
Team Swapnojan thanked the Formula Bharat organisers for providing them with the platform to showcase their aptitude and enthusiasm. Adding they look forward to showing off their car on the track next year.