Our top picks for gaming mouse in 2022
As the gaming market is growing in Bangladesh, people are amping up their gaming setup. Whether you're levelling up to a more responsive optical sensor or going completely wireless, nothing beats the speed and comfort of a good mouse that takes your gaming to the next level.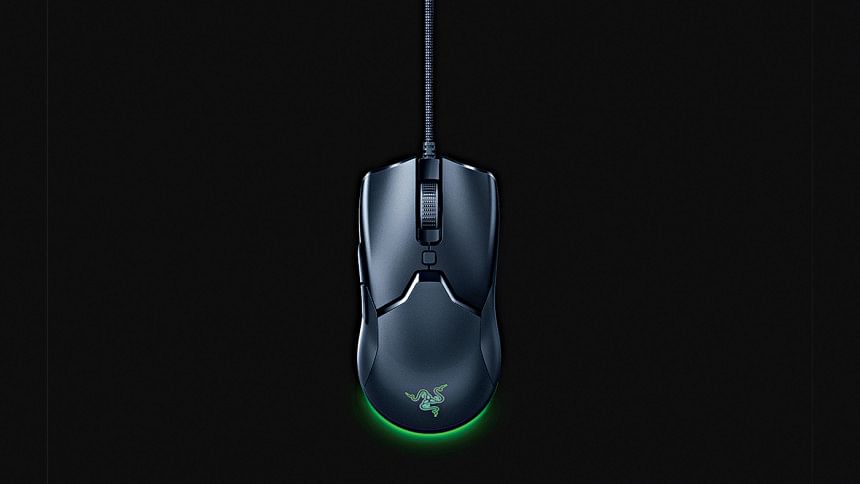 Razer-Viper Mini
Razer-Viper Mini is an outstanding budget gaming mouse that is the lightest in the budget gaming criteria. It's the smaller version of Razer-Viper. While its sensor is weak compared to the rest of the Viper lineup, it's still marvellous, with its low click latency ensuring a responsive and lag-free gaming experience. This mouse weighs 65g with a sensitivity of 8500CPI across a 1000Hz polling rate, using a PixArt3359 sensor. However, there are other good alternative options as well for people with bigger hands like the Logitech-G203 and Corsair-M55, being very close match with the Mini in terms of bang for bucks.
Price: Tk. 2,100-2,500/-
Switch type: Razer Optical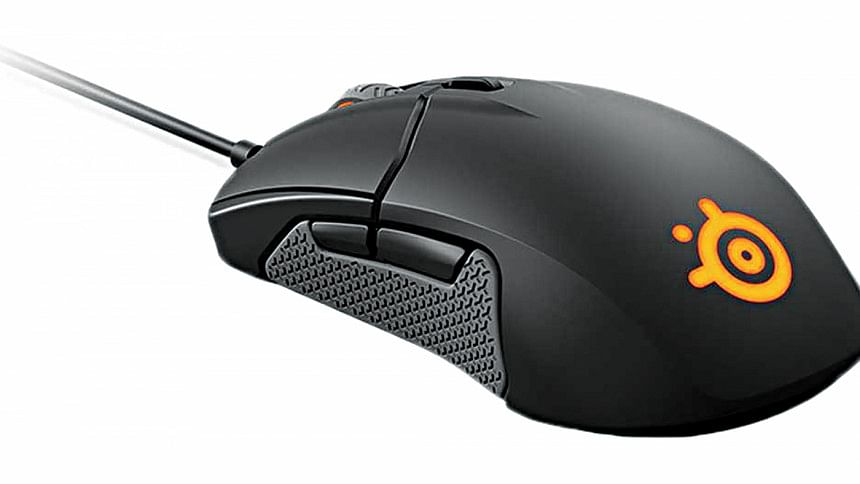 Steelseries-SENSEI 310
Steelseries-Sensei 310 subtly reinvented a classic mouse. It improved on everything compared to its predecessor and didn't change the ambidextrous shape. It uses a custom version of one of the best gaming sensors, ensuring the Sensei 310 won't suffer any tracking issues. It's an excellent grippy mouse shrugging off sweaty palms and has a sensitivity of 100-12000 in 100CPI Increments with a polling rate of 1000Hz and a great SteelSeries-TrueMove3 sensor for pinpoint accuracy and 50g acceleration.
Price: Tk. 6,700-7,500/-
Switch type: Omron Mechanical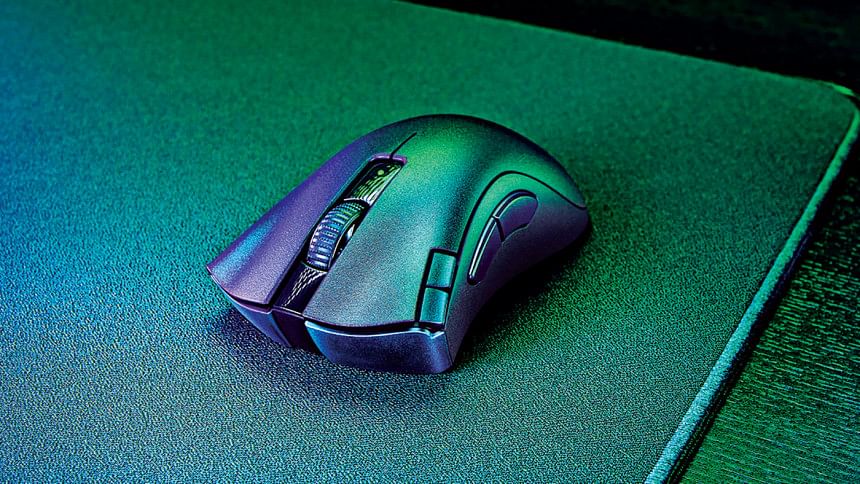 Razer-Deathadder V2
Razer-Deathadder has been in a state of constant improvements over the years but V2 is considered one of the best. Its improved optical sensor, more durable mouse buttons, and the new smoother scroll wheel makes it one of the better mouses you can buy. It has a sensitivity of 100-20,000CPI with a polling rate of up to 1000Hz and an insane tracking speed of 650IPS with a 50G acceleration weighing 82g. Razer didn't mess with the Deathadder's shape and upgraded it perfectly for the majority of the gamers.
Price: Tk. 5,800-6,500/-
Switch type: Razer Optical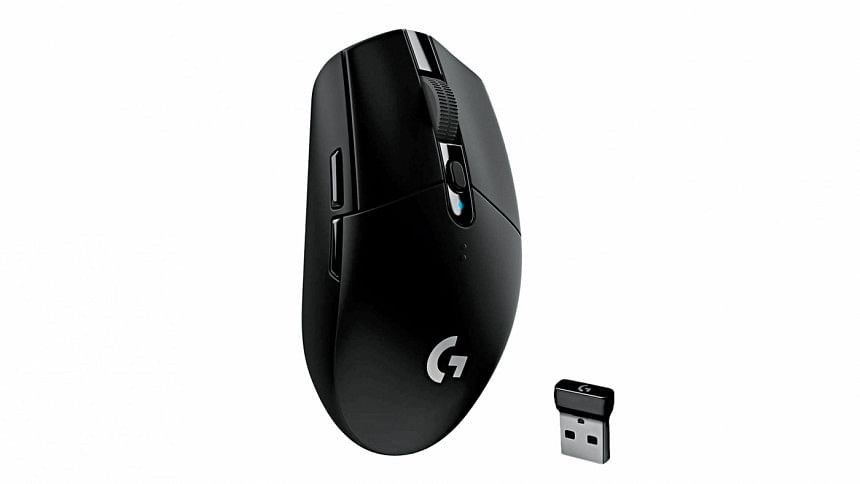 Logitech-G304 HERO Lightspeed
Logitech-G304 HERO Lightspeed is an amazing mouse that was given the name 'wireless entry mouse' by gamers. The core advantage of the mouse is the lightspeed technology where G304 achieves a true 1-millisecond polling rate, low latency and stable anti-interference. The other massive thing is the HERO sensor which delivers accuracy at velocities over 400 IPS across the 200-12,000DPI range, with zero smoothing and 40g acceleration. It only got 99g weight and 250hrs of battery life. That is excellent for a wireless gaming mouse in this price range.
Price: Tk. 3,600-3,900/-
Switch type: Omron WhitePoint 7N
Logitech-G-pro X Superlight
Logitech-G-pro X Superlight is one of the most versatile gaming mice which is suitable for office use. Even without a honeycomb design, it is one of the lightest mice in the world. Logitech improved the Holy Grail G-pro which was loved by Esports gamers by upping the ante by improving the then-best wireless mouse, making it lighter, and using a better OpticalHERO 25k sensor. This mouse has an insane weight of 60g with sensitivity up to 25,600CPI, a tracking speed of 400IPS, an acceleration of 40G, and lastly a 70hr battery life. There is a cheaper and good alternative like the Razer-ViperUltimate.
Price: Tk. 14,200-15,000/-
Switch type: Omron switch