Newly refreshed BMW 5 series launched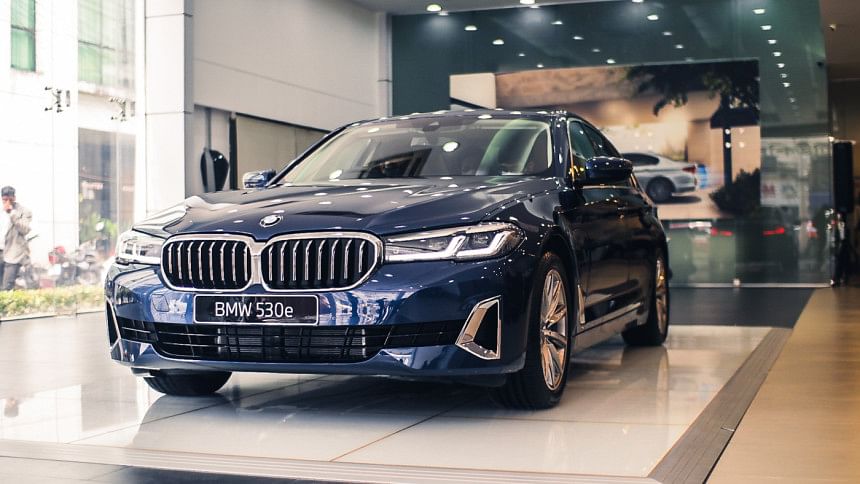 Executive Motors Limited has rolled out the new LCI BMW 5 series at their showroom on February 16, 2020.
Life Cycle Impulse or LCI is the terminology BMW assigns to their mid-cycle refresh, more aptly called facelift models. Changes include full LED head and tail lights, L-shaped daytime driving lights, enlarged kidney grille, and many more.
Unlike the outgoing diesel variant, the 530e is a petrol-driven plug-in hybrid. The new four-cylinder engine makes 184 horsepower, and the hybrid system tacks on another 109 horsepower. Aptly so, the car makes 420 nm of torque (258 lb/ft) which is necessary to move a car of this bulk around.
The car is fully loaded with modern luxury features such as powered seats, ambient lighting, a premium sound system, etc. BMW has changed its direction from being a completely Motorsport driven brand to one that blends sport and luxury, and it shows with this new 5 series.
The 530e starts at BDT 1.18cr and comes with 5 years free parts & service warranty up to 60,000 km. The optional luxury line will cost a bit more and is set to be sold at BDT 1.25cr.
Photos: Ahbaar Mohammad.