Local ed-tech platform Edutechs raise $100K in pre-seed funding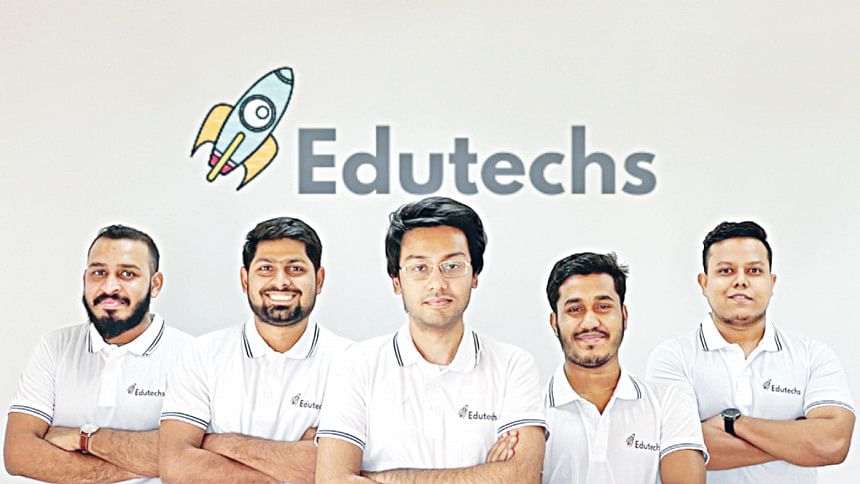 Edutechs, an edtech startup based in Bangladesh has raised USD 100K in its pre-seed round, led by serial investor Mohammad Maaz and industrialist F. K. Md. Emdad Khan.
According to a press release, Edutechs aims to bring futuristic advanced learning technology to every classroom in Bangladesh. Moving forward, they want to automate education-related administrative tasks in the country.
With the funding, Edutechs aims to launch an app that will support more teachers and students to become a part of their digital ecosystem.
"Our aim is to make education in Bangladesh have a world-class standard so the best and brightest of the country study here and stay here pushing the country to become a world player," says Mohammad Ekram, founder and CEO of Edutechs.
Edutechs was a finalist at the 'She Loves Tech' competition as well. They had also recently received a grant of BDT 10 lakhs from the Databird Launchpad competition.
Photo credit: Edutechs