Domino's begins road-testing their autonomous pizza delivery vehicle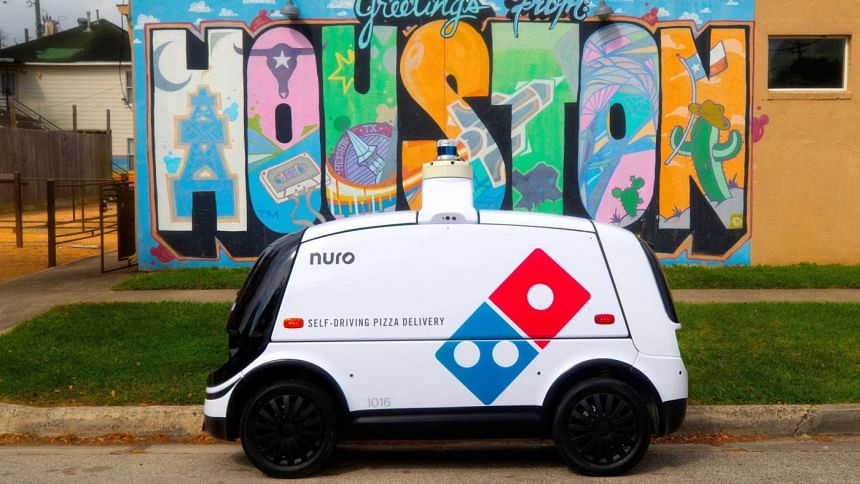 Dominos has started real-world tests of their Nuro R2 robot pizza delivery vehicles in Houston, Texas, USA.
The bots will travel on public roads, negotiate traffic and deliver pizza to their intended destination.
To have their pizza delivered by Nuro, customers will have to place a prepaid order on Domino's Woodland Heights outlet's website and select the Nuro R2 as the delivery method. The company will send a text message to the customer, containing a PIN and the ability to track the bot's location. The robot reaches its destination, the buyer has to enter the PIN on a touch screen to collect his pizza.
In an article published on Motor1, Dennis Maloney, Domino's senior vice president and chief innovation officer, said about the program, "There is still so much for our brand to learn about the autonomous delivery space. This program will allow us to better understand how customers respond to the deliveries, how they interact with the robot and how it affects store operations."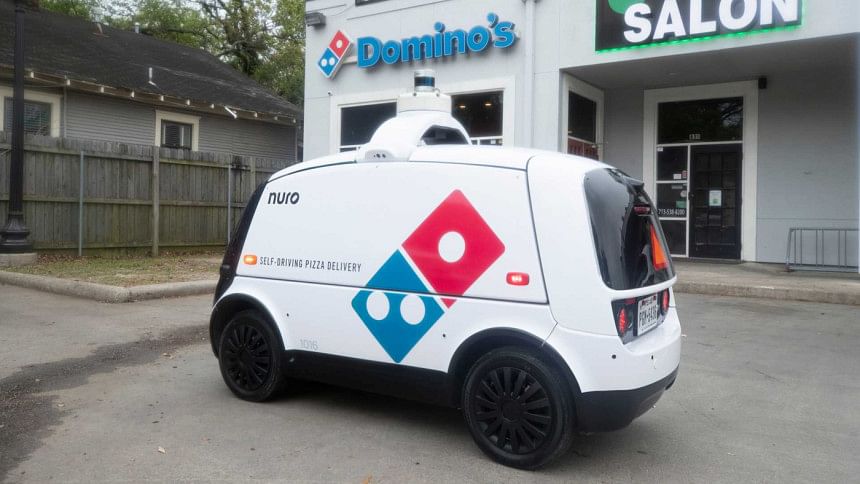 Nuro R2 is the first autonomous, occupant-less vehicle to receive approval from the National Highway Traffic Safety Administration. The vehicle has a top speed of 40 kilometres per hour, has a 31-kilowatt-hour battery and a payload of 190 kilograms. The Sensor suite includes 360-degree overlapping cameras, thermal imaging camera, LiDAR, short- and long-range radar, ultrasonics, and a microphone for detecting emergency vehicle sirens.