Covid-19 forces new direction in education: Foreign universities and their Bangladeshi students connect online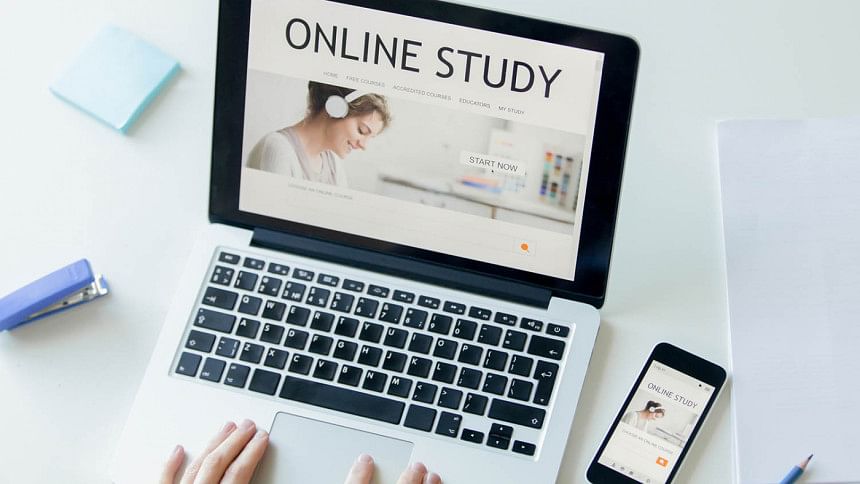 Mahfuz Hossain Arean has been attending online classes for over two weeks since enrolling on 20th April at Tokyo International University, Japan studying Business Economics. When he first heard about the COVID-19 outbreak in China, he like many of us, did not realize how contagious it would become. The global spread was unthinkable. He in a dilemma about when to travel to Japan. But his fate was sealed when traveling abroad was temporarily suspended and he had no choice but to start his program online.
Doing things online has become the new normal as the world combats the COVID-19 pandemic. At MACES, one of Bangladesh's leading study abroad consultancies (working with over 200 universities in 6 countries), students are also taking to their laptops and launching their higher studies online right from the comfort of their own homes. They are proving that life goes on and even a pandemic can't stop them from studying abroad, even if it is from Bangladesh. Most students who were supposed to travel abroad for joining the summer intake at different universities could travel due to worldwide restrictions of movement. Universities also switched to online learning and MACES advised students to enroll for programs online so that the studies continue unabated.
Mahfuz, like the rest of the students in his batch from Bangladesh, were advised by MACES regarding the procedures for studying online. They attended webinars explaining how classes will be conducted and how to register.
Labiba Chowdhury is studying BBA online at Ritsumeikan Asia Pacific University, Japan. When she heard that the University was going to start online classes, she was really glad as she didn't want to defer to the next semester and at the same time, could be with family in Bangladesh during this time. Labiba knew that online classes would not be the same as physical ones but did not want to waste time. Along with her professors, she too is learning a lot about technology where she is a member of a Facebook group with her Bangladeshi batch mates who help each other out. Labiba says that she had guidance sessions with her professors from APU who advised her about her online classes before they actually started. Moreover, she also had online sessions with Teaching Assistants who are helping her learn Japanese. Chapters from books are being sent to her online. Labiba points out that, "everybody is on the same page so it is very reassuring".
Mahfuz says that although there were difficulties like the time difference and Internet connectivity issues, there are advantages to studying online. For example, not having to travel to university or waking up only a short while before a class. He feels that the key to doing online classes in this situation is not to panic and go with the flow. Mahfuz points out that, "All you need is an average laptop with average bandwidth Internet to do online classes. Furthermore he says, "We are experiencing a new way of learning which will be a big thing in the future."