Alice Labs raises USD 500K in seed funding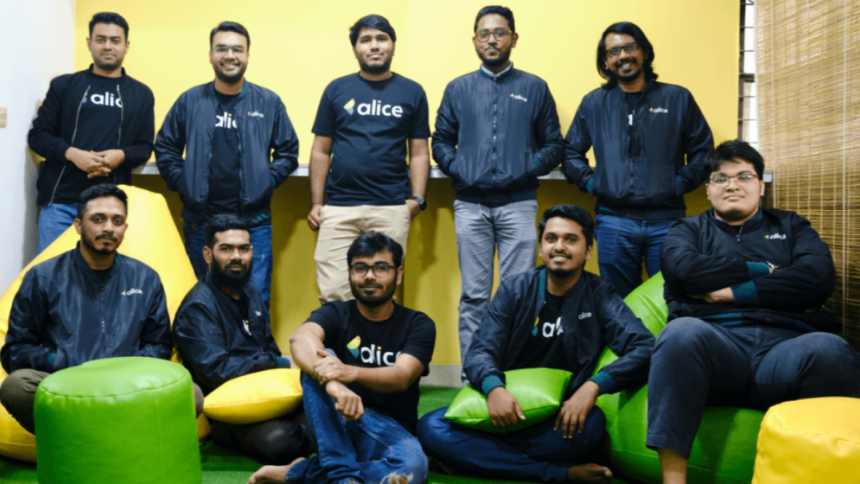 Alice Labs, the company behind MyAlice—an AI-driven multi-channel customer service platform for e-commerce and online businesses—today announced the completion of a USD 500,000 seed round of financing. The round was led by Anchorless Bangladesh, with participation from HOF Capital. Alice Labs will use the proceeds from the financing to further invest in its core product offerings and fuel expansion into Southeast Asia and MENA markets.
Founded in November 2018, Alice Labs develops smart tools and conversational AI solutions that manage and automate customer service for e-commerce and online businesses. The company's core product, MyAlice, enables businesses to streamline customer service, to make it more efficient and customer-friendly. Businesses can connect all of their customer-facing channels, such as website chat and social media messaging platforms, to MyAlice, in order to automate conversations for both sales and service through natural language processing (NLP) and machine learning (ML) with the ability to smoothly transition to a live operator when required. The company's SaaS platform aims to improve customer experience and engagement. 
"Over the past two years, we have refined our technology and product-market fit, developing a keen understanding of the challenges in the customer service space and unique solutions to address a wide range of client and consumer needs. With this momentum, we believe we can scale our growth across a few key markets through our highly targeted offerings. Both Anchorless and HOF Capital share our vision and can help us accelerate our growth not only through financing but also with key connections and market insights. We are truly grateful for their trust and support," said Shuvo Rahman, Founder and CEO, Alice Labs.
Incorporated in Singapore with operations in Bangladesh, Alice Labs is currently active across markets in Southeast Asia and South Asia. Through its subscription-based customer service plans, Alice Labs works with over 50 e-commerce stores and enterprises throughout the region, including major brands and retailers like Unilever, Coca-Cola, Giordano, and Maybelline, among others. Through machine learning, MyAlice aims to decode the complex behaviour of shoppers across different regions and help businesses better communicate with them in their native languages.
"Alice is a prime example of the growing opportunity we see in Bangladesh: highly driven and disciplined founders like Shuvo are able to successfully leverage the country's vast tech talent to build a cutting-edge product suitable for international markets. Alice Labs has an edge in being able to service markets that are often overlooked by larger global players," said Rahat Ahmed, Founding Partner and CEO at Anchorless Bangladesh.
"We are excited by Alice Labs' potential, particularly its global application. The company has managed to produce considerable traction with leading enterprises on a global scale already, and this capital infusion will only further augment Alice's reach. HOF Capital is committed to supporting the company in realizing this growth through its strategic enterprise network," said Tala Al Jabri, Partner at HOF Capital.
This round marks Alice Labs' first round of external financing, having bootstrapped to this point.