Theatre resuming at Shilpakala Academy from Oct 23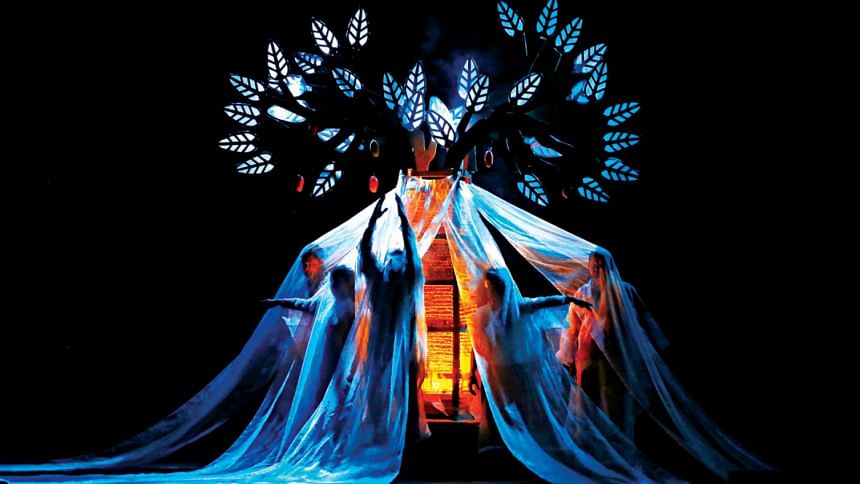 Three performance halls of Bangladesh Shilpakala Academy (BSA) -- National Theatre, Experimental Theatre and Studio Theatre -- are set to open their doors to theatre lovers of the country from October 23, after over seven months of closure.
The premier hub of theatre in the country suspended their shows on March 18 in light of the Covid-19 outbreak.
A meeting at BSA with its director general Liaquat Ali Lucky in the chair made the decision this evening.
However, plays will only be staged on Fridays and Saturdays initially, with one-third of spectator capacity and maintaining all health guidelines, Kamal Bayezid, secretary general of Bangladesh Group Theatre Federation, told The Daily Star.
Eminent theatre artistes met with the Ministry of Cultural Affairs multiple times regarding this matter. "We are delighted to get back to the stage and are grateful to the government for granting permission for shows again," he said.
"We have dedicated our souls to theatre, and this dedication comes from a place of love and not money," said noted thespian, director and playwright Mamunur Rashid. "Everything was reopening and the theatre halls were yet to open, so we are grateful to the government for the initiative."
"It was decided earlier that the halls will reopen, and now that the decision is being implemented, we are delighted," said renowned cultural personality Ramendu Majumdar.
"Theatre was the one place where us, artistes, could breathe freely, and it was unfortunate that it was closed for such a long time," said eminent artiste Ferdousi Majumdar. "The reopening announcement has filled me with joy."
"We can see the light of hope once again," added Masum Reza, playwright and director.
Bangladesh Mahila Samity reopened its stage for plays on August 28, after being closed for five months.