SPOTLIGHT
SETTING THE STANDARD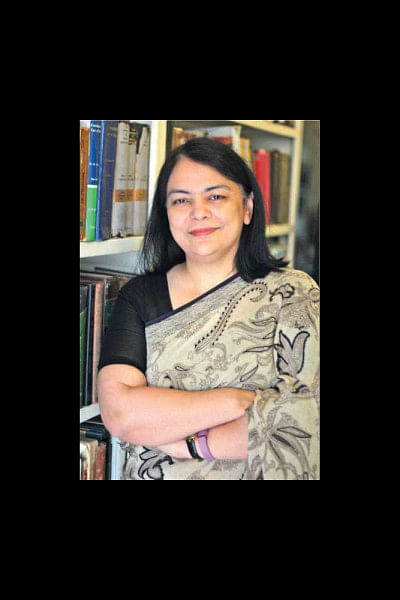 Nihad Kabir is without a doubt one of the most brilliant legal minds of our country. After completing her BA and MA in Law at Cambridge University in England, she was called to the Bar of England and Wales in 1989. She returned to Bangladesh shortly after, and joined the chambers of Syed Ishtiaq Ahmed and Associates, where she is now a senior partner. "I think having a profession is important for a woman, and law is a profession that allows you to do many other things using law as a base," she tells us.
Although Kabir's area of expertise has been corporate commercial law, she has used her knowledge of law in a variety of other fields. She has been a consultant at the Asian Development Bank, she is currently a member on the panel of experts for the Padma Bridge Project, a member of the World Bank South Asia Chief Economist's Advisory Council, the Current Secretary General of Ain O Salish Kendra (Law and Mediation Centre), Independent Director at Brac Bank, Director at bKash and Independent Director at Square Pharmaceuticals Limited-- to name just a few.
When Kabir started off as a lawyer, there were only a handful of women working in her profession, but a lot has changed since then. Today, there are dozens of women lawyers are seen in court. "I think women have come a long way since the '71," she says. "Institutions like Grameen, and other NGOs as well as the government have taken a lot of steps to promote the economic and social empowerment of women. From the late 70's and the early 80's the garments industry too, has really changed the economic landscape by giving women paid work," she continues. "For many years now, our prime ministers and leaders of opposition have been women; even our speaker now is a woman."
Despite these efforts however, she also believes that enough progress has not been made. "We are lacking in two ways, one is in changing the mindset of a very important group which is the men," she says. "Because just a generation ago they were used to women being subservient, and this generation is having a difficult time in adjusting to the fact that women just don't listen to what they're saying. On the other hand, the women are contributing enormously to the economy but the control of most of the wealth is with men." According to Kabir one of the major problems in matters of property rights and marriage is that religious personal laws, which were applicable 1,400 years ago still apply and not enough steps are being taken to update them. "The other thing that happens in violence against women, I don't think enough is done, in the law enforcement and executive jurisdiction," she says. There are laws for their protection, but the actual enforcement mechanism overall is weak.
"Having said all this, as a nation are still fairly young and the progress we have made in only a few decades has been tremendous considering the time we had to do it," says Kabir. We have a long way to go, but the current generation is proving that we will get there.