PERSPECTIVE
A Thought to Ponder on!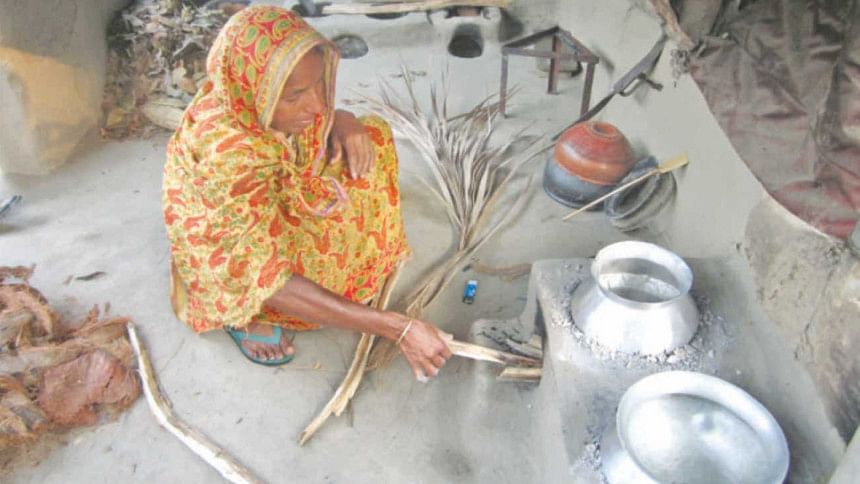 Women in Bangladesh spend between six and eight hours in the kitchen every day, and nearly three to four of those hours cooking. Both women and men are involved in firewood collection, but women often do the majority of the collecting. Access to clean household energy services directly reduces time spent on these activities, which allows time for income-generating activities, education, and rest. Additionally, improved cooking stoves can save money on fuel which can improve household economies.
Women and girls are the first to feel the impacts of poverty – which are exacerbated by a lack of access to household energy. They are the first to be removed from school if firewood collection needs to be done, who walk further distances carrying heavy loads when deforestation occurs, and are forced to inhale the thick toxic smoke emitted during cooking.
Fully utilising women's expertise and entrepreneurial spirit can release untapped potential and lead to new approaches. Women represent a powerful force that must be leveraged if the vision of sustainable energy for all in Bangladesh is to be fulfilled.  Cleaner and more efficient cooking stoves and fuels can help reduce the negative impacts to health and the environment, and solutions exist right here in Bangladesh. On this International Women's Day, the country recognises the millions of Bangladeshi women and girls risking their lives to cook for their families.
Photos: The Global Alliance For Clean Cook Stoves