ENDEAVOUR
From behind the Red Bricked Walls
There are some who think, write and speak. And then there are those who act, implement and innovate. On International Women's Day, the British High Commission brings together their best and showcases the silent change makers.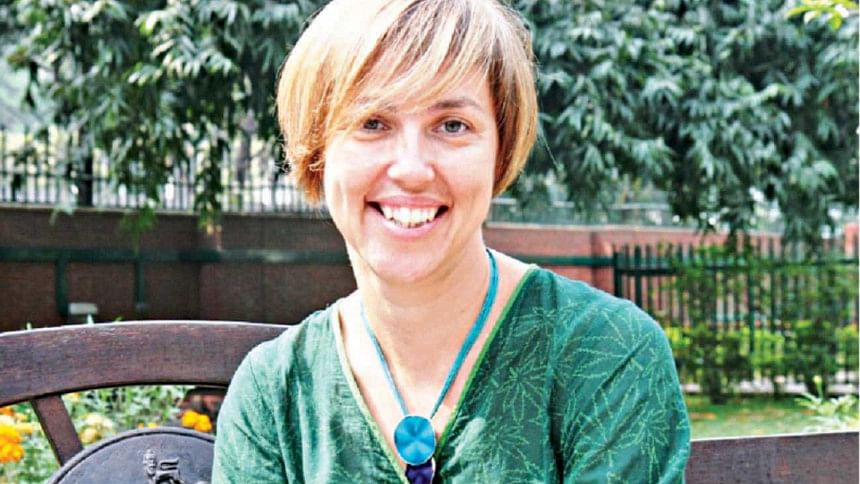 EMILY SUMMERS
Political Section, British High Commission, Dhaka
I arrived in Bangladesh in July 2014. My impression on arrival: hot, larger than life, and colourful and I loved it. I still do. I have the grand title of Climate Change Attaché, although there is no hat to go with this! I am here is to support the impressive strides Bangladesh has taken to tackle the adverse impacts of climate change. And it's leading role in the international negotiations. On international women's day I strongly believe it is important to remember that climate change will affect us all. We must act, and our collective response must include the voices of women.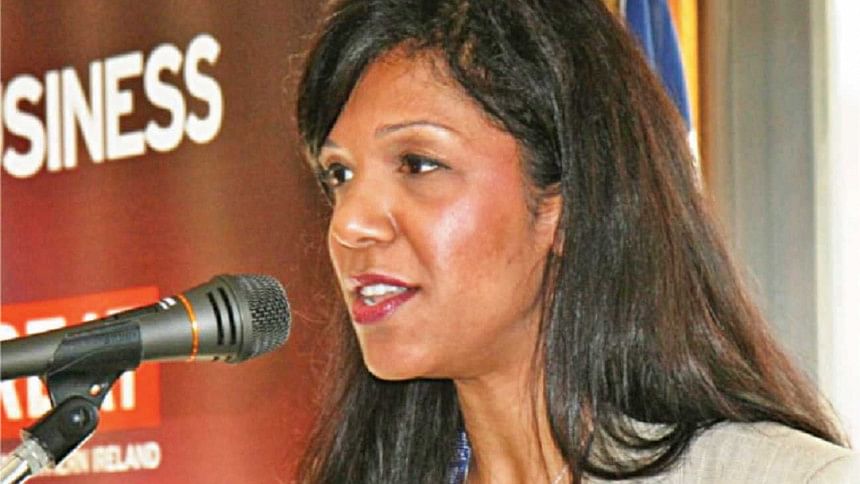 RUZIANA HASAN
Head, Trade & Investment, British High Commission, Dhaka
I've just passed the six month mark of working in Bangladesh as Head of UK Trade and Investment. This is about supporting the important business relationship between the UK and Bangladesh. Being of Bangladeshi heritage makes this role even more special as I feel I'm doing my bit for the two countries that mean the most to me. Strong trade links lead to joint prosperity, and that is what we want to achieve. But what makes today even more special is that six years ago on International Women's Day my daughter Inaya was born. I hope she grows up to be as strong as some of those women whose stories we are hearing about today.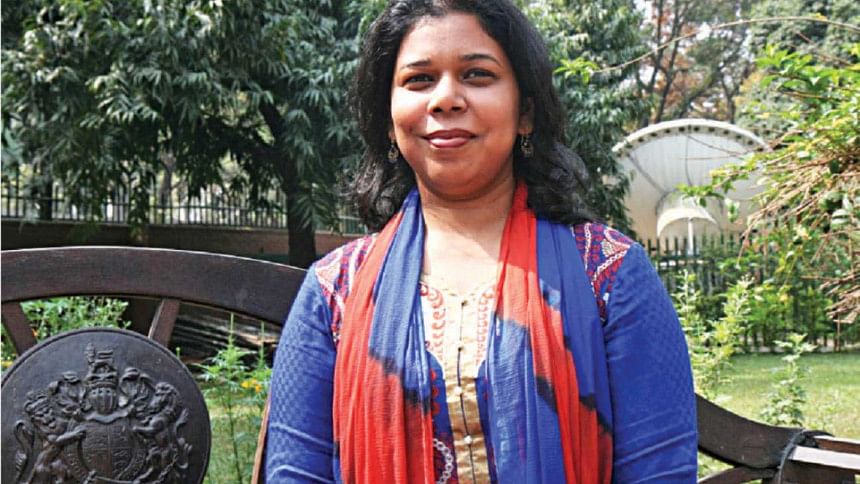 SHAHNILA AZHER
Team Leader, Private Sector Development, DFID Bangladesh
I have been with DFID for nearly ten years and am presently Head of the Growth and Private Sector team. Our team develops and implements innovative interventions to support the private sector in Bangladesh. These programmes, spanning a number of diverse issues from skills and financial sector to broader investment climate, help Bangladesh by improving productivity and creating jobs. I originally started my career in the private sector but moved across to development inspired by the wider remit of work involved and the transformational potential that it can offer. I think it is a real privilege to have a day job that allows me to directly benefit my country.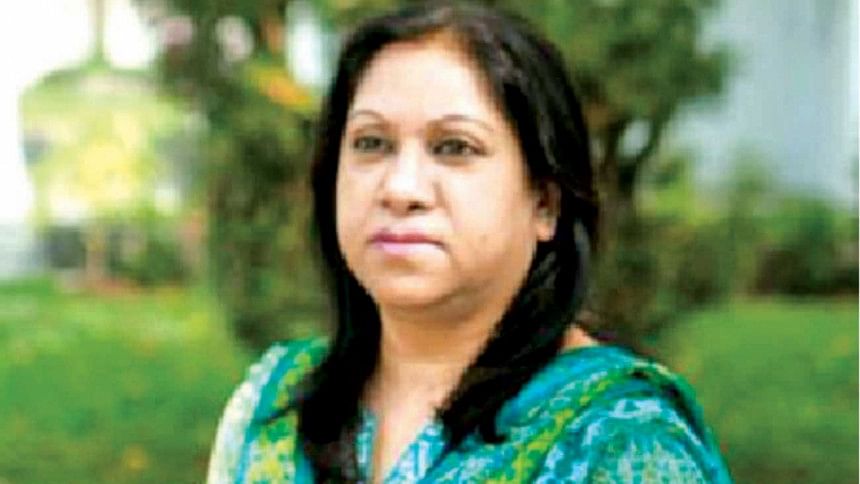 NASREEN SULTANA
Deputy Country Exams Manager, British Council Bangladesh
Getting the opportunity to help young people of Bangladesh to achieve their global aspirations is what makes my job most interesting. I have been with the Examination Services for eleven years now and continue to enjoy the diversity of my role, which is endlessly fascinating, as it allows me to be creative and innovative, build cultural relations between people of Bangladesh and UK. And last but not least, the satisfaction it brings in me to see the smile on a Bangladeshi candidate's face who receives the top marks in the world in their exams.
I celebrate womanhood everyday as women of this country contribute so much to the society and their family. Let's celebrate this year's International Women's Day together to recognize, honour and salute women around the world for the sacrifice and immeasurable support they provide to the society.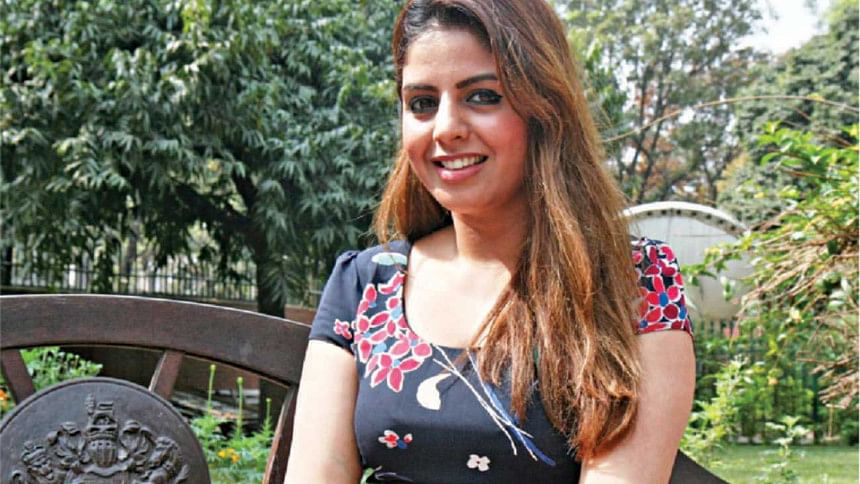 FOUZIA YOUNIS-SULEMAN
Head, Press and Communications Unit, British High Commission, Dhaka
I am very proud to represent Britain in Bangladesh. As Head of Press and Communications, I work with my team to strengthen the people to people ties that exist between both our countries. From engaging on our aid programme (we are the largest bilateral donor), to showcasing the very best of UK education and skills, and working with the buzzing media community - my job allows me to get out and about, meeting the people of Bangladesh. Which is why I love what I do.

This International Women's Day, my hope is for all girls and women to #haveachoice and to #haveavoice,  and for men to be part of that change. My biggest supporter is my father who has given me the confidence to be the very best that I can be.   I was the first person from my family to have the choice to go to university. A choice and a voice can take a girl a long way. Even to Dhaka!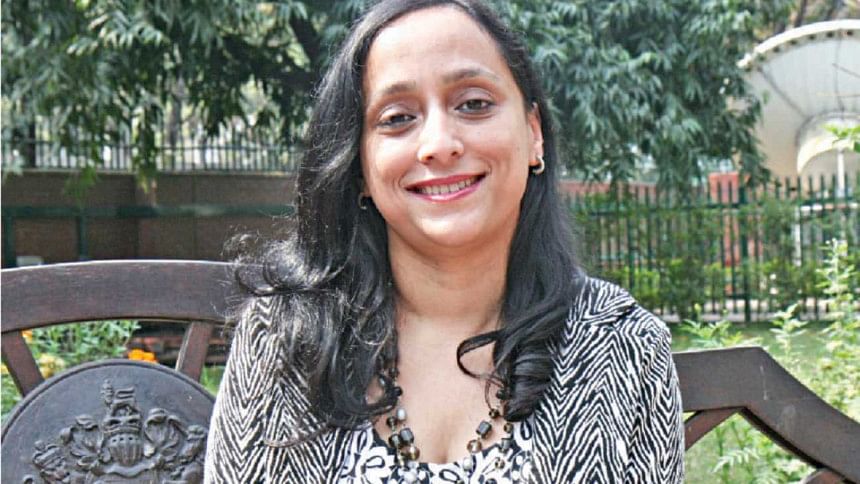 HASINA RAHMAN
Head of Consular Services, British High Commission, Dhaka
As the Head of Consular Services my role is providing assistance and support to vulnerable British nationals in Bangladesh. Over the last four years, my team has dealt with over 80, mostly young female British nationals who have been victims of forced marriages in Bangladesh. I also work with local partners and NGOs within the Bangladeshi community to raise awareness against forced marriages. I am very passionate about helping and supporting people in distress. I am very lucky that my Job gives me the opportunity to fullfill my passion. Leading a Consular team
and helping the most vulnerable British nationals, supporting people in extremely difficult situations and helping these people overcome their hurdles in life is an extremely rewarding experience.
Compilation and photos by the Press and Communications
Unit, British High Commission, Dhaka.