The Daily Star wins South Asian Digital Media Award for 5th consecutive time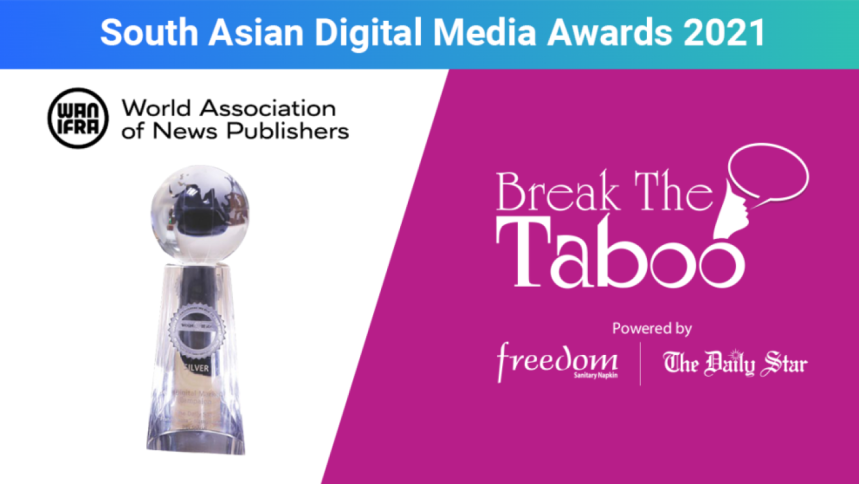 World Association of Newspapers and News Publishers (WAN-IFRA) recently announced The Daily Star as one of the South Asian Digital Media Awards 2021 winners in the 'Best Branded Content Campaign' category. The Daily Star earned a Silver Award along with Hindustan Times. The Hindu received the Gold Award.
South Asian Digital Media Awards are held by WAN-IFRA every year to recognise the region's top publishers who have delivered unique and original digital content over a period of 12 months. From new approaches to digital subscriptions to impactful native advertising campaigns, these are projects designed to inspire. This year's awards, in their fifth edition, received more than 140 entries -- a record jump of close to double the number in the previous year, evaluated by a prestigious international panel of jury members consisting of multiple award-winning individuals and journalists.
The Daily Star received this award for the fifth consecutive time. This year, The Daily Star received the honours for the marketing campaign "Break the Taboo" -- an initiative with Freedom Sanitary Napkin on the occasion of World Menstrual Hygiene Day. The awards event will be held virtually on March 8-10, 2022.
The Daily Star's award-winning campaign primarily focuses on breaking away from taboos related to menstruation through generating awareness with fundamental facts regarding the menstrual cycle and hygiene and bust the myths surrounding them through an interactive microsite.
Detailed list of award winners: https://wan-ifra.org/2021/12/winners-south-asian-digital-media-awards-2021/