WhatsApp introducing undo button to recover deleted messages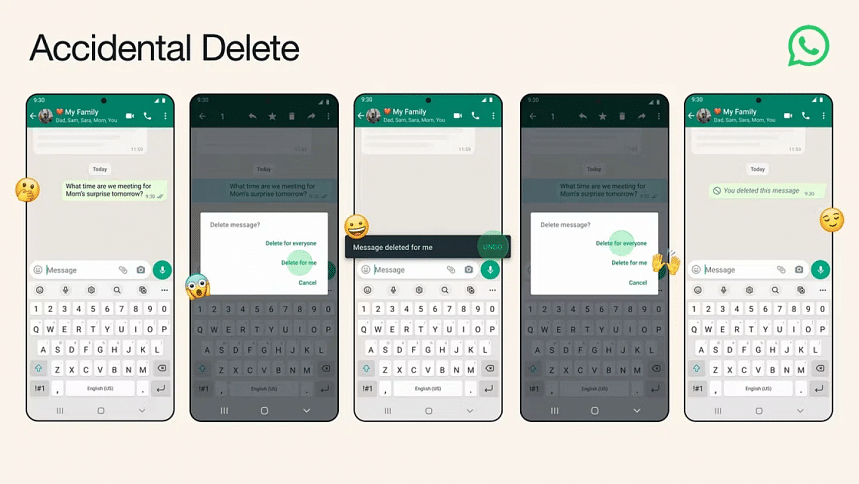 WhatsApp is introducing a new feature that will let users retrieve their deleted messages on the platform. 
With the "Accidental Delete" function, users now have a five-second chance to retrieve accidentally deleted messages. This feature will serve as a safeguard for WhatsApp users, allowing them to undo accidental deletions or choose over how they want a text to be deleted.
Currently, there are two ways to delete messages on WhatsApp: "Delete for me" and "Delete for everyone." "Delete for me" makes the message unavailable to the user but visible to everyone else.
In the past, if a user mistakenly clicked "Delete for me" rather than "Delete for everyone," there was no way to view the message and choose the appropriate deletion choice.
The undo feature is automated and will show up as a "Undo" button on a floating bar at the bottom of the app once a user selects "Delete for me" on a message.