Next Step
Things to know before getting a credit card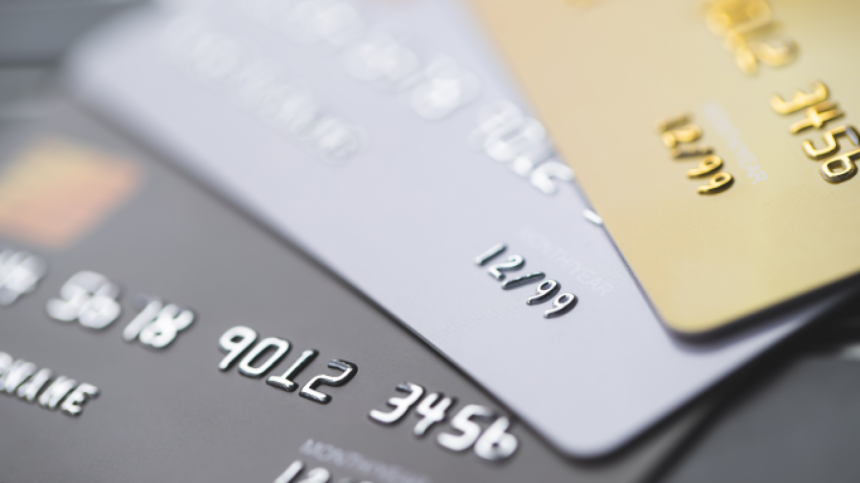 Getting your first credit card is a significant feat in itself. It comes with a sense of achievement, duty and responsibility. With the world moving towards a more digital transaction-based system, credit cards are becoming an integral part of everyday life for cashless transactions both locally and internationally. Whether you are a student, a full-time employee or an entrepreneur, knowing the basics of a credit card before getting one will save you from a lot of hassle. 
What is a credit card?
A credit card is a payment card provided by a bank or financial services business that allows cardholders to borrow funds to pay for products and services from merchants who accept credit cards. Credit cards require cardholders to repay the borrowed funds, plus any applicable interest, as well as any additional agreed-upon charges, in full by the billing date or over time. If the cardholder fails to repay the loan within the given time, interest and late fees will be charged accordingly. 
When can you apply?
To be eligible to issue a credit card in Bangladesh, you need to be at least 18 years old while issuing the card, a valid TIN holder, and a Bangladeshi by birth. You must also have a regular fixed income to show the bank that you are issuing your credit card from. There is no minimum salary requirement, but if you are a student, most banks will require you to show a minimum monthly income of BDT 20,000 to BDT 25,000. 
There is, however, a limit to how much loan you can take based on your financial solvency. This limit will be decided by the bank you're applying to after the authorities assess your source of income, financial status, and loan repayment capability. There is also an annual fee based on what kind of credit card you get.
Student credit cards
There are a number of banks that offer credit card facilities to students above the age of 18 with a valid TIN. You also have to be a Bangladeshi by birth to be eligible to apply. Most credit cards require two basic elements - a security fixed deposit and loan repayment means. As it is not possible for most students to meet these requirements, banks provide a specific policy in which a TIN may be used to create the fixed deposit and the 'family income' option to be selected for loan payback. 
Procedure:
It is better to familiarise yourself with the procedure of issuing a credit card before you actually apply for one. Here are the main things you need. 
Mandatory documents: The basic mandatory documents that almost every bank requires are: a completed application form, bank statement/income statement, valid passport (if available), valid NID, other acceptable photo identity copies in case neither a passport nor a NID is available, personal TIN, attested passport sized pictures, and the nominee's information. 
For self-employed: 
Proprietorship: Latest 6 months' bank statement (personal/firm), trade licence
Partnership: Latest 6 months' bank statement (personal/firm), trade licence, partnership deed
Professionals: Business card and professional certificate 
For salaried executives: Salary statement/certificate, bank statement, business card
For secured credit cards, additional documentation such as an FDR receipt, authorisation to encash securities, a letter of lien, and fundholding instructions are necessary. Depending on the occupation, the needed documentation may differ from bank to bank.
After submitting the documents, The bank decides whether or not the applicant is qualified for a credit card. If the application is approved, a credit card with a validity period of no more than 5 years from the date of insurance/renewal is provided. The applicant is also given a maximum limit and billing date information. In Bangladesh, the maximum credit card limit is 25 lacs, of which a maximum of 10 lacs can be unsecured and a maximum of 20 lacs can be secured. The limit and advantages are determined by the applicant's financial capabilities and the type of card.
Payment process
At the end of each month, all cardholders get a statement of accounts stating the amount of their charge due, with the cardholder having at least 14 days to complete the transaction. Failure to do so will result in late fines and interest. Even if you just pay the minimum amount required, you will still be charged interest on the remaining balance. This interest rate, calculated on a daily basis, is a maximum of 20% in Bangladesh. 
During the application process, an issuer will ask questions about an applicant's life and finances. To appear more "creditworthy", it may be tempting to overestimate income or misrepresent other elements of finances. Beware: the penalty for lying on a credit application can include jail time and significant fines. Because a credit card application is a legal document, getting prosecuted for fraud is still a possibility.
Efficient use
Cashback and discounts: Credit cards might help you save money on your bills. Banks make more from credit cards, and they are eager to give competitive benefits to boost credit card usage. 
Interest-free period: Pay off all credit card bills within the interest-free period, which normally ranges from 20 to 60 days. During this time, credit card transactions do not incur interest until you settle the total outstanding balance.
Don't spend excessively: While having a credit card gives you a sense of financial freedom, you must keep in mind that you will have to repay the money you are spending within a given time. If you spend more than your limit, you will be penalised. 
The pros
Go cashless: With your credit card in hand, you don't have to carry around a wallet everywhere. Just one swipe of the card will seamlessly complete transactions. It's convenient that almost every place out there accepts credit cards. Plus, if you lose your card, your issuer will send you a new one, which cannot be done with cash.
Build credit: Building credit usually necessitates the use of credit. Benefits of having good credit might include lower interest rates on mortgages and vehicle loans.
Reward points: Many credit card issuers provide benefits such as cashback or airline miles for using their cards on a regular basis. These benefits might rapidly mount up if you use a credit card for everyday spending. Although many rewards cards have annual fees, the advantages you might earn over the course of a year can outweigh the expense of keeping the card active.
Track expenses: A credit card keeps track of every transaction made with the card, and a complete list is delivered with your monthly credit card statement. This may be used to determine and monitor your spending and purchases, which can be helpful when creating a budget or filing taxes. Lenders also send fast alerts when you swipe your card, showing the amount of credit that is still available as well as the current balance on your card.
The cons
Overspending: Depending on your credit limit, a new credit card may provide you with access to more cash than you previously had, making it easier to overspend if you are not disciplined.
Fall into debt: Credit cards might appear to be endless pools of money — and if you handle them as such, they will lead you into serious debt. You should keep track of your purchases to ensure you don't go over your budget.
High-interest rate: If you do not pay your bills by the due date, the amount is carried forward and interest is levied. This interest is accumulated over time on purchases made after the interest-free period, which often results in big sums of money. 
Credit card fraud: Though it is uncommon, you may become a victim of credit card fraud. With technological advancements, it is possible to clone a card and obtain access to personal information, allowing another individual or entity to make transactions on your card. 
Credit cards are an excellent tool to bridge the wage gap or finance significant expenditures that you can pay down over time. On the other hand, they may swiftly damage your credit and financial health if used recklessly. You should weigh all benefits and drawbacks before adopting credit cards into your financial strategy.