These 10 startups are leading the good fight against plastic pollution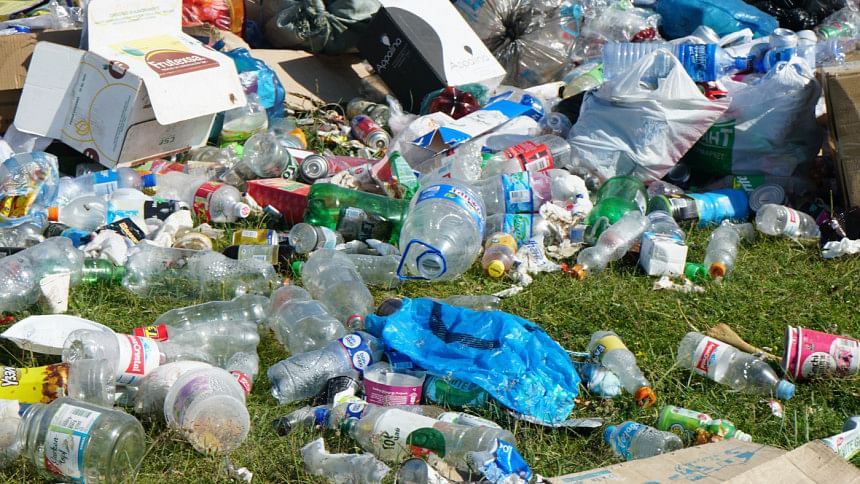 The alarming statistic of over 8 million tons of plastic finding its way into our oceans underscores the urgent need to address plastic pollution. Fortunately, entrepreneurs worldwide are stepping up to confront this challenge head-on. These startups, ranging from household appliances to innovative alternatives to plastic bags, are actively working towards creating a more sustainable planet for all of us. Here are some of the top startups dedicated to cutting down plastic waste that are worth watching out for if you share a passion for recycling and environmental preservation.
Loop Industries
Based in Quebec, Canada, Loop Industries is driven by the vision of "closing the plastic loop" completely. Through their proprietary technology, they transform PET plastics and polyester fibers into high-quality materials such as clothing. By enabling the reuse of these items instead of allowing them to languish in landfills, Loop Industries aims to eliminate waste altogether.
Brightmark
Hailing from San Francisco, California, Brightmark is on a mission to "reimagine waste" with its groundbreaking plastic renewal technique. Collaborating with municipal partners, Brightmark collects plastic materials and processes them into pellets through shredding. These pellets are then placed in an oxygen-starved container, providing an eco-friendly alternative as low-grade fuel.
Flexi-Hex
Located in Cornwall, United Kingdom, Flexi-Hex recognises that product packaging significantly contributes to plastic waste. To address this issue, they have developed a patented packaging sleeve made entirely from paper. This sustainable alternative offers robust protection for items while remaining easily compostable and recyclable at home.
Xampla
Originating in Cambridge, United Kingdom, Xampla aims to eradicate single-use plastics by introducing the world's first plant-based material for commercial use. This state-of-the-art substance mimics the properties of plastic but decomposes naturally. In addition to eliminating single-use plastics, Xampla is also actively working to remove microplastics from everyday products like laundry soap.
Scrapp Ltd.
With operations in Singapore and the United Kingdom, Scrapp Ltd. incentivises recycling by offering rewards. By simply scanning a product's barcode, users can identify which materials can be recycled in their community. The accumulated points can be redeemed in the Scrapp sustainable marketplace or donated to charity partners dedicated to ending plastic waste.
Novoloop
Headquartered in Menlo Park, California, Novoloop specialises in upcycling plastic into valuable chemicals and oils. By breaking down plastic bags, packaging, and containers to the molecular level, Novoloop transforms them into reusable materials with a significantly reduced carbon footprint.
ClearDrop
Based in Texas, ClearDrop offers a household appliance designed to eliminate the need for single-use plastics. Their innovative solution, the single plastic compactor (SPC), allows users to deposit all their recyclable materials into it, where they are melted to create a recyclable plastic pile. Notably, this process is accomplished without releasing harmful chemicals into the air, right in the convenience of one's kitchen.
Mushroom Material
Located in Auckland, New Zealand, Mushroom Material tackles sustainable packaging by utilising mushrooms as an alternative to plastic and styrofoam. Their packaging product is recyclable and compostable, providing an environmentally friendly solution to conventional packaging materials.
ReNew ELP
Operating in the United Kingdom, ReNew ELP shares Novoloop's commitment to transforming plastic waste into reusable materials. Their cutting-edge technology, HydroPRS, enables the upcycling of plastics that are traditionally considered non-recyclable. This approach aims to prevent plastic from ending up in landfills and promotes a circular economy.
Lasso Loop Recycling
Headquartered in San Mateo, California, Lasso Loop Recycling introduces the world's first at-home recycling solution. Through their Lasso AI machine and app, recycling becomes more accessible than ever. If an item is not recyclable, Lasso returns it to the user. Additionally, their machine effectively eliminates food residue and impurities, making it possible to recycle items that would typically be considered "contaminated".