Bytes
The 'not-so-little' things you need in your modern kitchen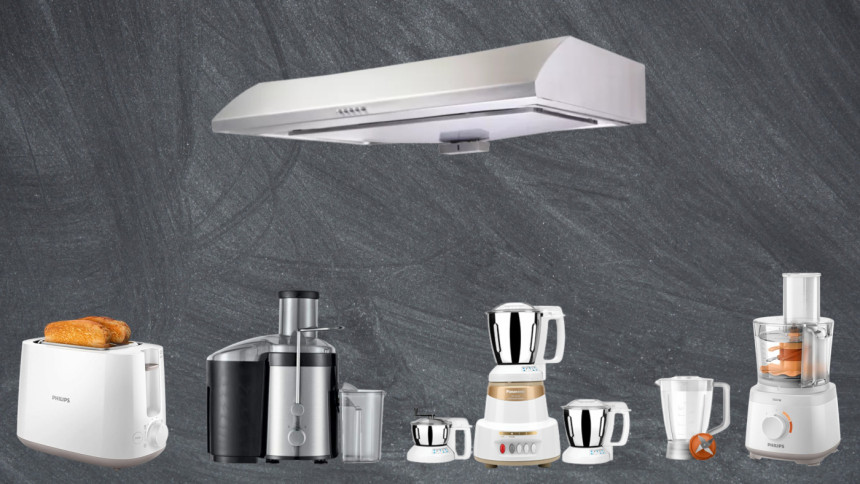 The kitchen is that one place in your house that needs to be as clean and efficient as it can be. Thanks to technology, there are different kinds of products that can make your kitchen more efficient and hygienic. If you are looking for a hassle-free kitchen environment, check out the following recommendations on appliances you should have in your modern kitchen. The items listed are available in MK Electronics, Transcom Digital and Best Electronics, but keep in mind that price and availability might vary across stores.
Blender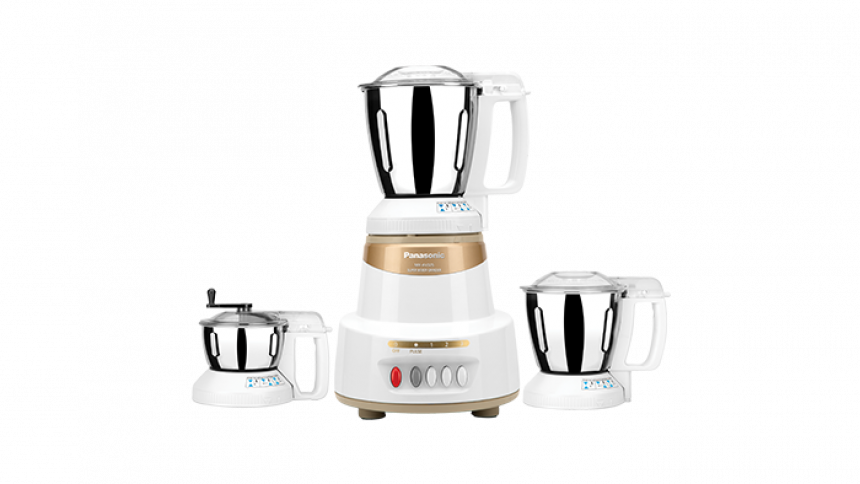 Whether you're whirling up your favourite fruits for smoothies or shakes or pureeing a velvety tomato soup, you need a blender that can process your ingredients into smooth, creamy perfection. A good blender goes a long way in blending your spices or mixtures too.
You can try the new Philips HR2113 Blender. This daily collection blender from Philips offers a 400W motor, 1.5-litre jar and a serrated 5-star blade, perfect for smoothies and mixtures. It is priced at Tk. 6,800.
The Panasonic MX-AV325 Mixer Grinder is also one of the most popular blenders for heavy-duty blending and mixing. It has a 100% copper wound motor, cooling fan, rust-resistant stainless steel jars, 600W power capacity and 1500W motor, and is priced at Tk. 10,500.
If you're looking for hand blenders, try out the Kenwood HDP109WG Triblade Hand Blender. With a stainless steel wand, blades and whisk, and 500 ml chopper attachment, this is an efficient way to hand-blend food items to creamy textures. This is priced at Tk. 9,800.
Juicer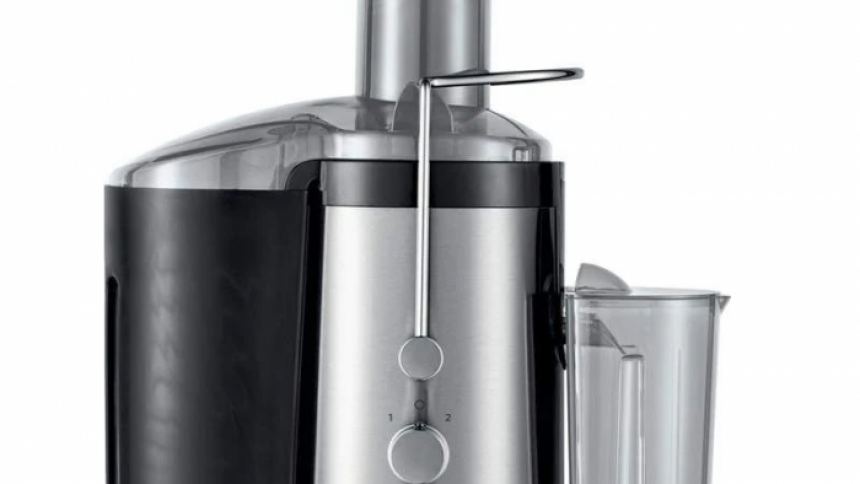 To make yourself a glass of fresh juice, you can easily rely on a good juicer for the fastest treat possible. If you are thinking of adding a juicer to your counter, there are many options to choose from.
The Panasonic MJ-70M can be a cool option for its sleek white look and small and manageable size. It is really easy to operate and the safety switch lock clamp makes it completely safe for you to work with. This is priced at Tk. 8,900.
The Kenwood JEM01 is comparatively bigger in size. This 300W powered smart juicer comes with a 65mm Apple chute, 0.8 L juice container, anti-drip spout system, straight-to-the-glass service and is easy to clean up. This one is priced at Tk. 10,800.
There is also the Philips HR1811. This 300 W juicer with 2 speeds for soft and hard fruit is dishwasher safe and its compact design needs minimal space to store. You can Juice continuously using the 500 ml detachable pulp container. This one will cost about Tk. 8,800.
Toaster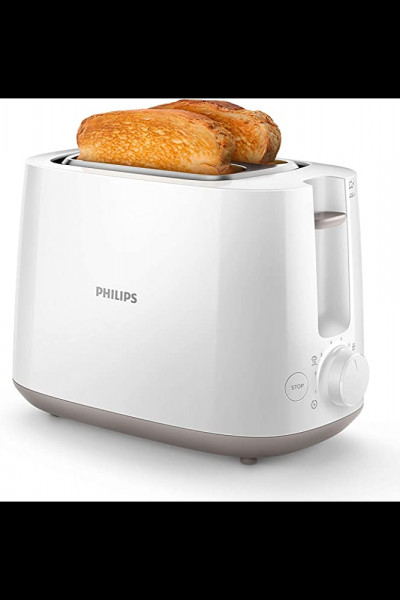 A good toaster can save a lot of your breakfast preparation time if you are a busy bee. So, consider adding one to your smart kitchen.
The Philips HD2581/00 is a top pick in this regard. You will get 8 browning settings for individual preference, 2 large variable slots for different sizes of bread, and an integrated bun rack for heating rolls, pastries or buns. This is priced at about Tk. 5,200.
The Moulinex LT340827 is another good option for a regular budget toaster. This 850W has two slots and a dust filter that makes it easier to clean. It will cost around Tk. 4,200.
Food Processor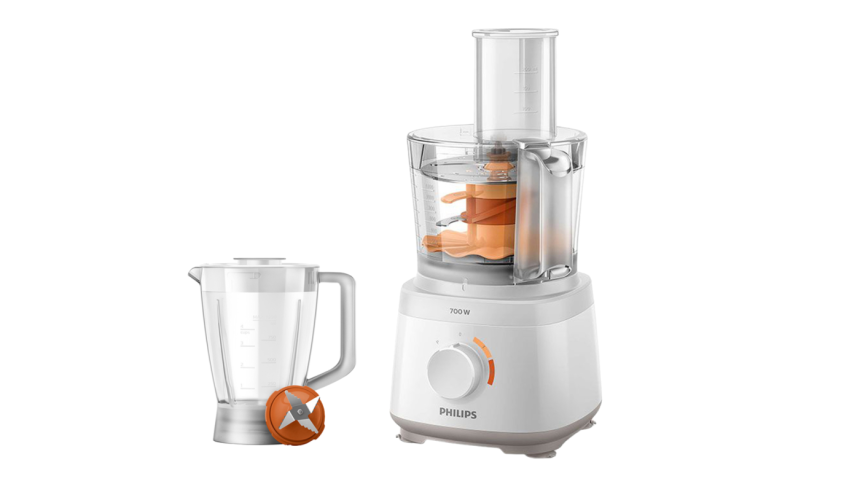 Food processors are a newer addition to a modern-day kitchen. They function somewhat like a blender but can do a lot more than blending.
The Philips HR7320 has a powerful 700W motor for effortless processing, fast preparation facility with a large feeding tube for minimal pre-cut, which can be assembled quickly. This is priced at around Tk. 12,800.
The Russel Hobbs 19000-56 is a 600W food processor of a solid build for superior shredding, slicing, mixing, blending and chopping. It is priced around Tk. 11,800.
Kitchen Hood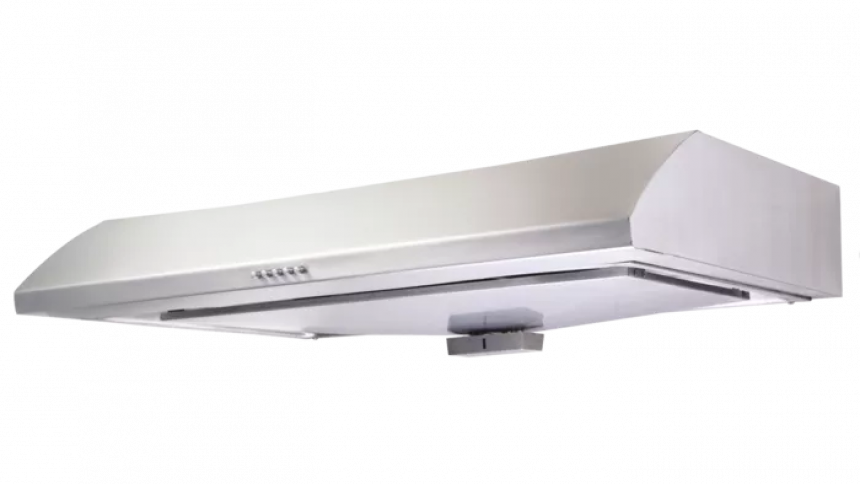 Nowadays, a well-planned modern kitchen is sure to have a kitchen hood. Hoods are designed to remove odours, smoke, grease and other pollutants that are released into the air while cooking. The polluted air is generally sucked through a motorised fan and is either carried outside or filtered and re-circulated.
The ELBA EL190V can be a smart pick. It is of the stainless steel model with 3-speed mechanical control and an aluminium filter. Its noise level stands at <59db and has an airflow rate of 410m³/hr. It is priced at around Tk. 23,000.
For a more luxurious and larger kitchen, there is Fotile EMS9020. Its surround suction technology increases the smoke accumulation area of the Fotile W to 0.12m² to ensure that grease and smoke cannot escape from it. Its IEC air flow rate is 1100 m3/hr and an unrestricted airflow rate of 1400 m3/hr. There are 3-speed fan controls and a 90 cm wide stainless steel surface design with illuminated touch control. It is priced at around Tk. 52,500.