Refrigerators below BDT 50k for this Eid: our picks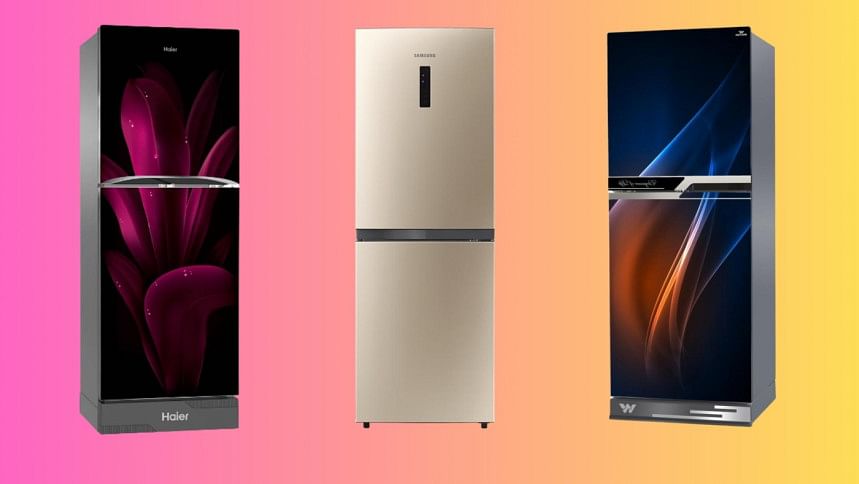 Eid-ul-Adha is the time of the year for enjoying large family gatherings and indulging in delectable dishes, and refrigerators are crucial for storing food this upcoming Eid. With Eid-ul-Adha just around the corner, many households are seeking to upgrade their storage options for meat and food items. With numerous options available in the market, choosing the right fridge can be quite challenging. Want to buy a refrigerator for your home this Eid but not sure what to get? Here's a list of our top picks for refrigerators that you can buy below BDT 50,000. Keep in mind that pricing and availability might differ across stores.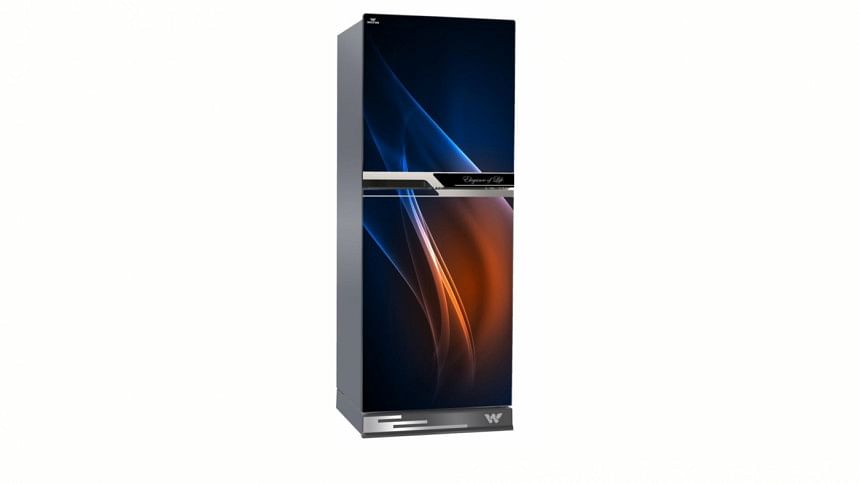 Walton | WFC-3D8-GDEH-XX
Price: BDT 44,271 - 49,190/- 
Capacity: 333 litres (net volume)
Compressor: RSCR, RSIR or BLDC 
Defrosting: Manual
Store: WaltonBD.com, WaltonPlaza 
A new arrival especially for this Eid, this model is equipped with the latest nano healthcare and DECS technology for bacteria-free and long-lasting food preservation. Along with the latest technology, its sleek appearance will also enhance the kitchen's look. The freezer section has two shelves and two door baskets, ideal for storing in large quantities. Walton stores across Bangladesh are also offering a special discount of up to 10% for a limited time and exciting prizes (conditions apply).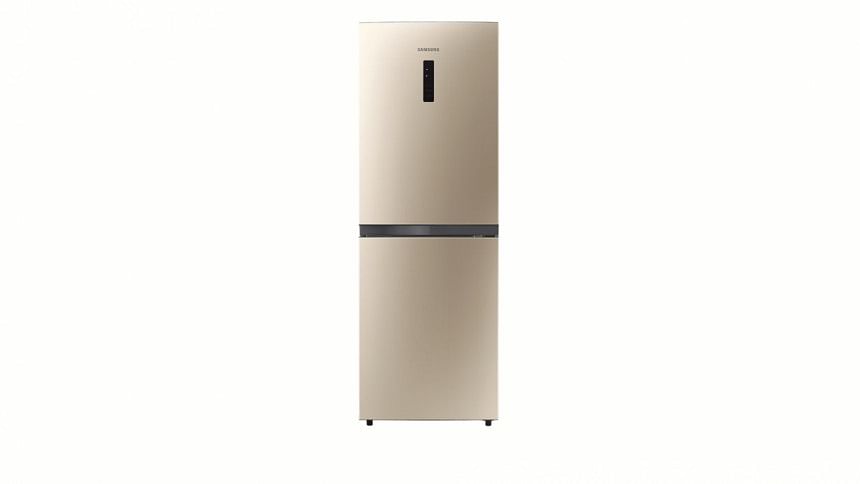 Samsung | Bottom mount freezer | RB21KMFH5SK/D3
Price: BDT 45,900- 46,900/-
Capacity: 218 litres (gross volume)
Compressor: Digital inverter compressor
Defrosting: Manual
Store: Transcom Digital, Electrabd 
If you prefer metal doors over glass ones, then this is one of the best of the many options available for you. With a beautiful silver or purple exterior and a blue LED display, this fridge will show off your elegant taste. The twin cooling plus technology in Samsung refrigerators produces a suitable climate for maintaining fresh food. It comes with a built-in natural odour eliminator, a mono-cooling system, a digital inverter compressor, a 2-year warranty on spare parts, and a 10-year warranty on compressors.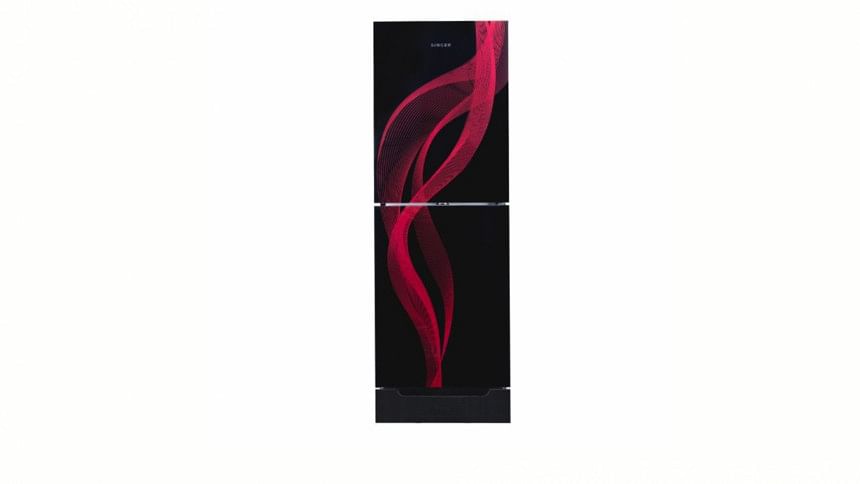 Singer | Bottom mount refrigerator | FBDS260-BG
Price: BDT 45,990 - 48,490/- 
Capacity: 260 litres (net volume)
Compressor: Low voltage compressor 
Defrosting: Manual
Store: Singerbd.com, Daraz
The special feature of this model is its 50:50 compartment ratio for the freezer and refrigerator, meaning it has a large freezer section which can be very handy for storing meat. It also features a built-in stabiliser and odour-control technology. Singer refrigerators use advanced 'nutrilock' technology that helps to keep food fresh and nutrients intact for longer periods compared to many other brands. There is also a 2-year and 10-year warranty on spare parts and compressors respectively.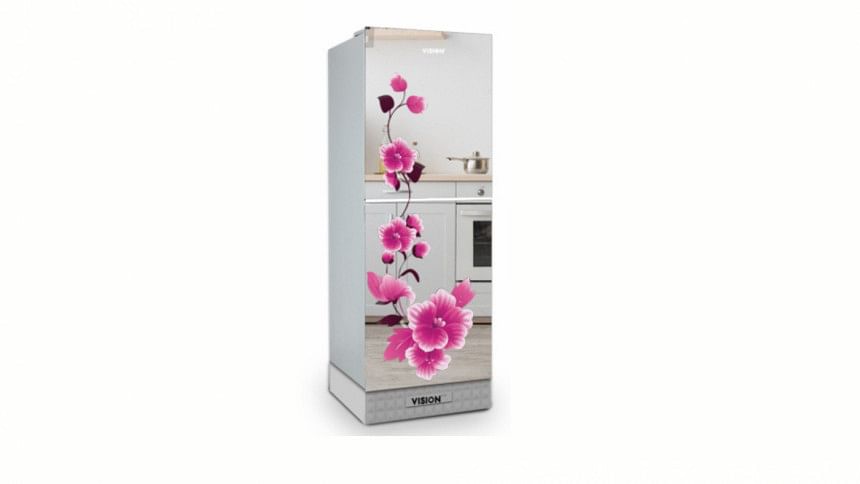 Vision | VSN GD Refrigerator RE-160L Mirror Iris
Price: Tk. 27,720 - 30,800/- 
Capacity: 160 litres (net volume)
Compressor: N/A 
Defrosting: Manual
Store: Vision.com.bd 
A locally-made brand manufactured with Italian technology, Vision refrigerators have become quite popular. With a fast cooling speed, it is up to 50% energy-saving and has an anti-bacterial gasket for germ-free food preservation. Despite being a bit smaller in capacity compared to other mentions in this list, it is reasonably priced for any household. If you want a refrigerator on a slightly lower-end budget, Vision offers many other options within this price range. 
Haier | Bottom Mount Refrigerator | HRF-275EPMC
Price: BDT 35,670 - 40,500/- 
Capacity: 255 litres (Gross volume)
Compressor: RSCR 
Defrosting: Manual
Store: Haier, Daraz 
This model stands out among many brands and models for its advanced features like turbo icing cooling technology, low voltage range (150V-260V), LED light display, good compartmentalisation, and an additional lock system. It also uses R600a as a cooling agent which is eco-friendly. The model also comes with a beautiful purple exterior. If you want high-quality features and storage capacity at a relatively low price, then this model is a good deal for you.