How to overcome obstacles early in your career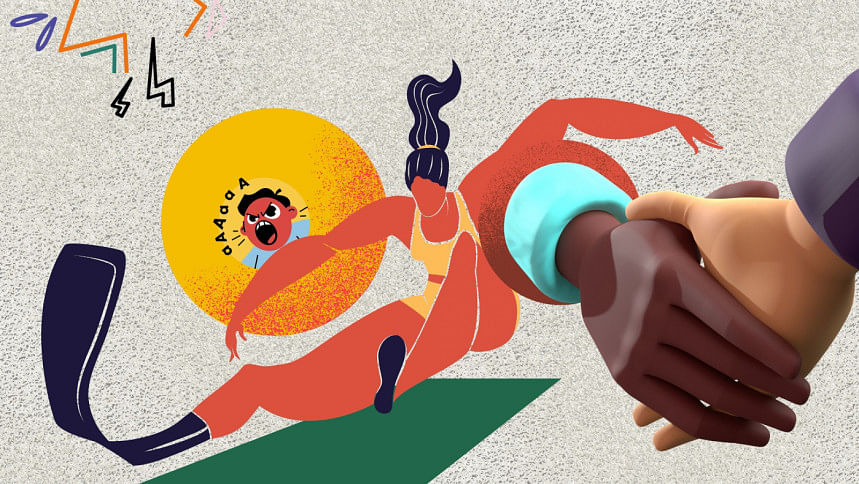 If you're new to the professional world, chances are you have already faced your fair share of setbacks. Career obstacles are a natural part of professional growth and development, and the early stages of a career are often filled with unique challenges that might seem very daunting at first. However, with the right mindset and strategies, it is possible to overcome these hurdles, and doing so will set your foundation for long-term success and help achieve your career goals. Here are some tips to keep in mind if you're looking to overcome obstacles that are popping up in your early, promising career. 
Set clear goals
The first thing you should do to overcome obstacles is to have a proper game plan. What is it you want to achieve in your career? Is there a specific position or role you want to reach? Is there a certain level of experience you hope to achieve? Ask yourself these questions and establish clearly defined long-term goals. These objectives should align with your career aspirations and be used as a roadmap to guide your progress. Having a clear vision of where you want to go will ultimately help you stay focused and resilient in the face of obstacles. 
Embrace a growth mindset
A growth mindset is a psychological belief in which individuals believe that their abilities, talents, and intelligence can be developed and improved over time through dedication, effort, and perseverance. If you gear your mindset to focus on your personal growth, you will be able to better navigate unforeseen challenges and setbacks. A growth mindset includes cultivating a positive attitude and believing in your ability to adapt and learn new skills whenever an opportunity arises. You should also try your best to not see obstacles as letdowns. Rather, learn from your mistakes and see how you can improve in the future. 
Review yourself
When you're new in your career, it is important to practice self-reviewing - which will help you adjust to obstacles in the long run. If you take ownership of your career development early on, you can identify areas you need improvement. Be sure to seek reviews and/or comments on your work from your employer and colleagues. See what they have to say about your work quality, and review on your own how you should improve. If there's an area of knowledge you feel you are particularly lacking, don't be afraid to ask a more experienced individual for help. The feedback you receive from others and the improvement you work on yourself will prepare you for most future challenges. 
Build a professional network
While this may be obvious, having a reliable network will do wonders for your budding career. Building a professional network early in your career is not only good for future job opportunities, but it also provides a great support system to help tackle unprecedented challenges. Having access to professional experts and helpful mentors will give you valuable resources and information that will help you in the long run, enriching you with the ideas and motivation needed to avoid future obstacles. Keep in mind that professional networking is a two-way street - if you are taking help from others, be sure to offer support back and be as proactive as you can to keep yourself well-known in your professional circle.
Stay connected with the ones you work with
No professional network is complete without a close connection with your colleagues and employers. This means engaging in casual conversations with them during breaks and building a kinship with them whenever possible. People fondly remember a friendly face around the office, and maintaining an amicable relationship with the people you work with will keep you in everyone's good books. Being on good terms with your colleagues and employers also mean that once a random obstacle pops up, they will be more likely to help you out and provide you with the valuable assistance you require - a greatly appreciated form of support in any early-stage career.
Cultivate a strong work ethic
A strong work ethic is highly valued by employers, and can help you overcome obstacles that may appear early in your career. Demonstrating your proactiveness and reliability will also earn you points in the eyes of your higher-ups. While many new employees might find it hard to stay committed to a work that may feel unrewarding, keep in mind that it tends to get easier the more you get used to your work. As such, if you focus on building a strong work ethic from the early stage, you will feel more comfortable with your job as the months pass by. A good work ethic also entails good time management skills, something you should work on to effectively tackle random obstacles as your career progresses.
Maintain a good work-life balance
Many new employees tend to lose themselves in work, or conversely, find themselves too immersed in real-life issues to efficiently focus on work. Not having a good work-life balance is bound to cause unwanted challenges in your early career, and as such, you should learn to prioritise self-care and set boundaries soon into your new job. Make time for activities outside of work to rejuvenate you when work gets tough. Doing so will help you avoid burnout, which is a major obstacle both new and experienced professionals tend to face at some point in their careers.