Growth vs profitability: what does a startup need more?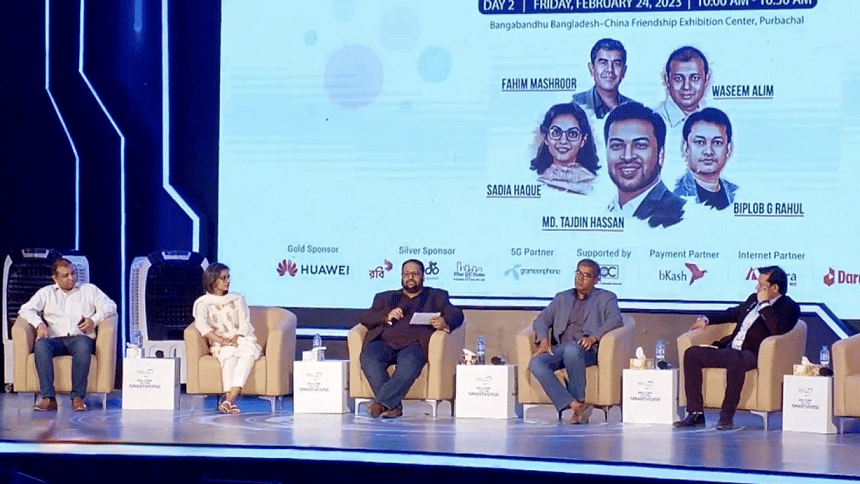 Growth and profitability: two important factors for startups that vary based on the company's stage of development. In the early stages, a startup will often prioritise growth over profitability to acquire new customers and advertise its product in a competitive market. As a startup gains traction and gains a foothold in the market, it will often choose to focus on profitability to cement itself as a top contender - investing more in marketing and product development. However, without sufficient revenue in the growth stage, a startup will find it difficult to become profitable in the long run. Consequently, without profits to drive business growth, even a fully-grown company will suffer and be doomed to fail. 
This ever-popular argument of growth vs profitability in startups was the highlight of the Startup Conference session on Day 2 of BASIS SoftExpo 2023. Moderated by Shahriar Rahman, Editor, Toggle, The Daily Star, the lively debate session featured two teams, each representing 'growth' and 'profitability' and their respective importance in the development of startups. The 'growth' team consisted of Sadia Hoque, Founder of ShareTrip, and Waseem Alim, CEO and Founder of Chaldal. The opposing team, defending 'profitability', was Fahim Mashroor, Founder of Bdjobs.com, and Biplob Ghosh Rahul, Founder & CEO of eCourier Ltd. The two teams talked about their respective factor - growth or profitability - what comes first in a startup and which factor deserves the most attention for any growing startup founder.
"Both locally and internationally, there haven't been any startups that have been able to raise funds by not showing their existing growth," stated Sadia. "Investors will never define a startup based on profitability alone." According to her, it is important to see the extent of a startup's vision in terms of growth - how much of the market and how many customers are being acquired. 
"Investors provide funding to startups expecting a return," added Waseem to Sadia's emphasis on the importance of growth for startups. "The return will come only when the startup shows profitability. However, without the initial growth, the governance structure that would lead to profitability would never develop." He further added that the survival of a startup does not depend on just profitability, and that the growth factor is the most fundamental aspect that defines a startup.
Fahim, in his defence of profitability over growth in startups, began by saying that even after 20 years of IT business, he thinks business always comes first. "Ever since mankind began depending on others for means of production, business has existed. You can't conduct transactions of any kind without thinking about making a profit." Fahim continued by saying that on many levels, venture capital and investors use startup founders as guinea pigs - making a lot of young startups martyrs while trying to profit off their investments. 
"Growth is obviously important," stated Biplob, "but if you want to talk about financial stability, only those companies with profitability are successful." According to Biplob, focusing on profitability over growth for startups helps ensure sustainable business even if the overall growth is slow. He gave the example that during Covid, despite many companies shutting down, those with slow growth but good profitability ended up surviving the tough times.
The friendly debate wrapped up with an open round session, where both teams prepared a concluding remark. The 'profitability' team claimed that the efficiency of business is difficult to understand when a startup focuses on growth over profitability. They believe that growth-based companies, which are focused on raising funds but lack sufficient market impact, tend to have increased acquisition costs and increased layoffs. In response, the 'growth' team stated that while it is true that the ultimate goal is profitability, a young startup chasing profits over growing an investment portfolio will end up causing its own downfall. According to them, pursuing profitability over growth causes a narrow vision that restricts freedom of thinking and creativity crucial for any growing startup.