Google turns 25: A breakdown of the tech giant's journey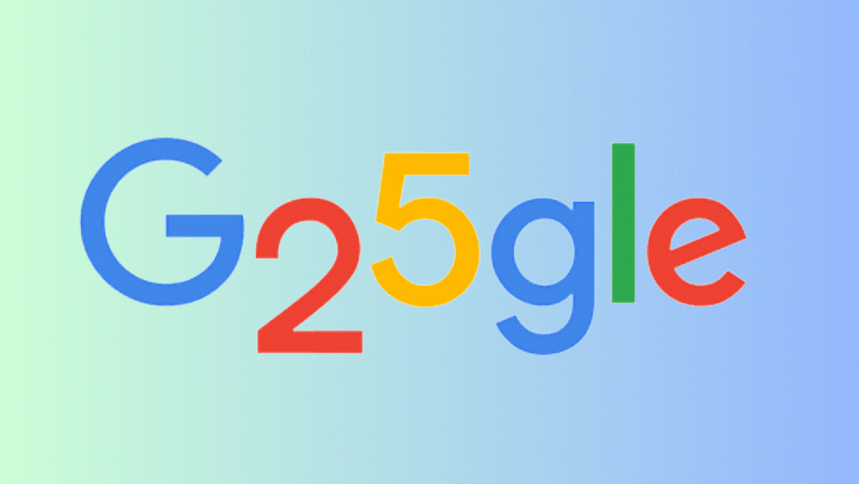 Google, the world-famous tech giant, has officially turned 25 years old. On this day, exactly 25 years ago, two Stanford University PhD students, Larry Page and Sergey Brin, embarked on a journey that would forever change the way we access information on the internet. Their creation, Google, now one of the world's most recognised and influential tech companies, celebrates a quarter-century of innovation, progress, and digital transformation.
Initially called BackRub, Google has come a long way in revolutionising the internet as we know it. Google's products, including Gmail and Search, are now used by billions, and its co-founders, Larry Page and Sergey Brin, rank among the richest people in the world.
Here are some milestones in the history of the tech giant, whose parent is now known as Alphabet:
YEAR
EVENT
1995-1996
Page and Brin meet at Stanford University and create a search engine named BackRub.
1998
The startup, now renamed Google, gets $100,000 in funding from Sun Microsystems co-founder Andy Bechtolsheim.
 
1999
Google announces $25 million in funding from Sequoia Capital and Kleiner Perkins in its very first press release and officially announces the term "Googlers" to the world.
June 2000
Google becomes the default search engine provider for Yahoo, one of the most popular websites at the time.
October 2000
Launches AdWords, the online advertising platform that would become core to Google's business.
2001
Eric Schmidt is named Google's chief executive officer and chairman of the board of directors.
April 2004
Google announces it is testing the release of Gmail, with up to 1GB of storage capacity.
August 2004
Launches initial public offering of roughly 19.6 million shares, at an opening price of $85 per share.
February 2005
Launches Google Maps for desktop.
August 2005
Acquires mobile startup Android.
Launches Google Talk instant messaging service.
2006
Buys online video service YouTube for $1.65 billion.
April 2007
Announces acquisition of web ad supplier DoubleClick for $3.1 billion.
May 2007
Introduces universal search that lets users access search results across all content types, like images, videos and news, at once.
September 2008
Debuts first Android phone, the T-Mobile G1 or HTC Dream.
Launches Google Chrome web browser.
January 2010
Launches smartphone, Nexus One, co-developed with HTC.
March 2010
Stops censoring search results in China, leading to its banning in the country.
October 2010
Google tests out its first self-driving vehicles with a small fleet of Toyota Prius cars in California.
June 2011
Launches Google+ social networking service, which was shut down in 2018.
August 2011
Announces acquisition of Motorola Mobility, which includes Motorola's cellphone and TV set-top box businesses, for $12.5 billion.
2012
Launches Google Glass.
2013
Announces acquisition of Israeli mapping startup Waze for about $1 billion.
2014
Announces in January that it will acquire AI firm DeepMind.
In the same month, announces a $3.2 billion deal to buy smart thermostat and smoke alarm maker Nest Labs.
2015
Announces plans to create a new publicly listed company, Alphabet, which will house Google and other units, including YouTube and research and venture capital businesses. Sundar Pichai named CEO of Google.
October 2016
Launches the first Pixel smartphone.
November 2016
Launches Google Home smart speaker.
June 2017
The European Commission fines Google 2.42 billion euros for violating the neutrality of its search.
February 2018
Google reports full-year sales of over $100 billion a year for the first time.
July 2018
The European Commission fines Google 4.34 billion euros for anti-competitive practices with respect to its Android operating system.
March 2019
The European Commission imposes a 1.49 billion euros fine for anti-competitive practices with respect to the company's online advertising business.
June 2019
Google announces acquisition of analytics startup Looker for $2.6 billion.
November 2019
Announces acquisition of Fitbit for $2.1 billion.
December 2019
Co-founders Page and Brin announce they are stepping down as CEO and president, respectively; Pichai becomes CEO of Alphabet.
2020
Alphabet hits $1 trillion in market capitalization.
January 2023
The company cuts 12,000 jobs, or 6% of its workforce.
February 2023

Google announces Bard, a generative AI-powered chatbot that can produce text content and fetch information off the internet. However, a factual error in the AI tool's demo tanks Alphabet shares, erasing $100 billion from the company's market capitalization. Bard begins rolling out to some users in March 2023.

Susan Wojcicki, one of Google's first employees, steps down as YouTube CEO; Neal Mohan replaces her.