Getting your smart card driving licence got easier: Here's how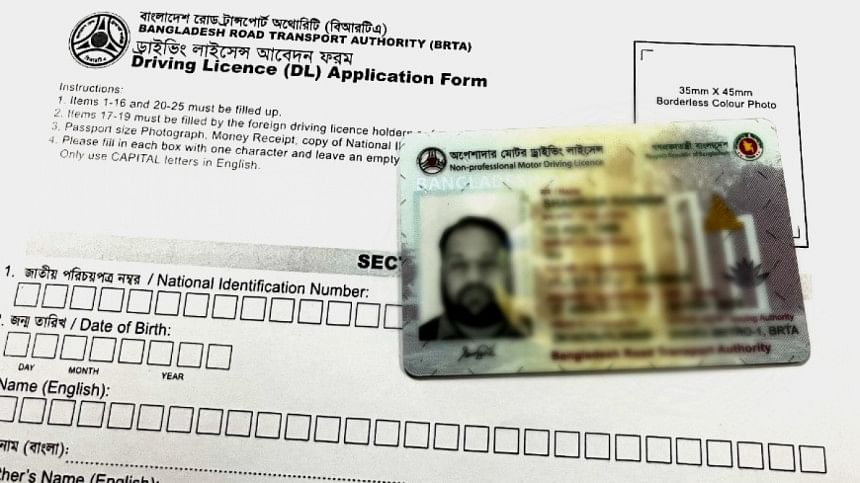 Bangladesh Road Transport Authority (BRTA) has now made it easy to get your driving licence with minimum hassle.
From January 17 onwards, applicants can now take the biometric verification on the same day as their driving licence exam. This process will be available in three driving exam venues in Dhaka: Joar Shahara, Ecuria and Diabari, Uttara.
Furthermore, you can also receive your Learner's Driving License and Smart Card Driving License in a combined form from the BRTA service portal. To avail of these services, log in to https://bsp.brta.gov.bd/ and enter your national ID card number and birthday to open a new user ID. From there, you can apply for a driving licence from the comfort of your own home.  
According to BRTA, you can also use the online profile to receive an online verification-based QR code for your Learner's Driving Licence. After you have passed the physical exam and paid the associated fee online, you can enter all the necessary information in your online BRTA profile. 
In your online profile, you can also receive information such as your exam results and every other stage of your driving licence application's status. Using the portal, you can also receive a QR code containing your temporary driving permission and acknowledgment slip. 
After your information has been verified and the procedures have been completed, you can choose to receive the smart driving card delivered to your physical address via mail. 
For more information, check the BRTA website.