Future-proofing mission-critical businesses with cloud solutions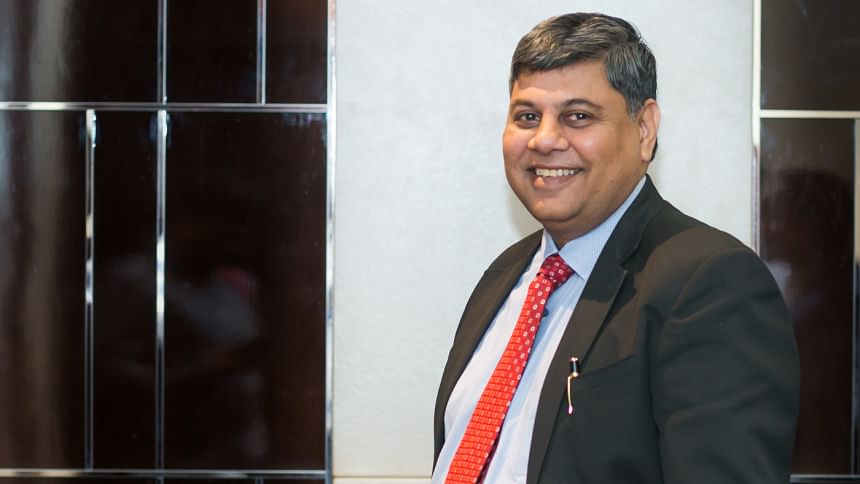 Celebrating their 30th anniversary this year, the global data storage management company NetApp has been making strides in Bangladesh for over 17 years and counting. Last year, the company launched a spares depot centre in Dhaka's Tejgaon - a unique service that provides crucial data management hardware solutions to customers. As we live in a machine-critical era where many public and private services are reliant on the 24/7 uptime in data management, having instant access to spare parts necessary for storage machines, makes NetApp's spares depot service the first-of-its-kind in Bangladesh.
Aside from providing hardware and software support to various government organisations, conglomerates and telecom companies in Bangladesh, NetApp has been working with leading local banks in providing the data management technology to run internet, mobile and online banking services. According to Puneet Gupta; Vice President & Managing Director India/SAARC, NetApp India Marketing and Services, since launching the spares depot service in Bangladesh about a year ago, NetApp has found notable success in the local market. 
"Our experience in Bangladesh has been quite good so far," says Puneet, "I have found that the customers here are quite progressive: they do a lot of due diligence and homework before making an informed decision." Regarding the availability of spare parts for data management hardware, he stated that earlier the parts needed to be shipped out of India, clear customs, and reach Bangladesh in two-three days. However, thanks to the locally-based spare parts depot, it is now possible for anyone in Dhaka to receive the parts they want within 4 hours of order, traffic permitting. 
NetApp emphasises "100% redundancy" when it comes to managing data on the cloud. This means that, even when a data storage system goes down, NetApp prioritises providing the spare parts needed for repairs as soon as possible. NetApp's software support includes providing their clients with the necessary system to manage complex, large-scale data, especially enterprises with massive data sizes for their applications. NetApp's data storage runs on its signature ONTAP operating system, which comes with updates available to all Bangladeshi customers. 
Given that technology is rapidly evolving every day, an industry that is solely focused on data storage on the cloud can potentially face many challenges. "What was applicable two or three years before isn't relevant anymore," says Puneet. "The customers' environment will change, and so will their demands. As such, we want to keep working on understanding people's cultures more, while staying more engaged with up-to-date technology on a real-time basis."
In regards to success in Bangladesh, Puneet states thus far, the feedback from Bangladeshi customers has been quite positive. "We have garnered a loyal and happy customer base here," he claims. According to him, NetApp's competitive edge lies in their speciality - handling data on the cloud - a service that many of their customers didn't have proper access to before. "However, the story is not about the market three to six months from now, as NetApp is focused on remaining a key player in the cloud storage industry for the years to come," adds Puneet. He believes that in five years, Bangladesh's IT industry will look very different from today, with more customers in the cloud and a lot more competitors. "I think cloud penetration in Bangladesh is still in its early stages, but it's steadily getting adopted. What we are doing today will have a lot more relevance in the future," claims Puneet.
In their 30 years of operation, NetApp has partnered with companies such as Amazon, Microsoft and Google to bring the best data management technology to its customers. NetApp has also recently hired their first Bangladeshi employee. According to Puneet, to become a long-term player in Bangladesh, the company needs to better understand the local people, culture and environment. As such, they intend to make more investments here in the long run and hire more local talent in the near future.