Facebook launches Feeds tab to curate friends' posts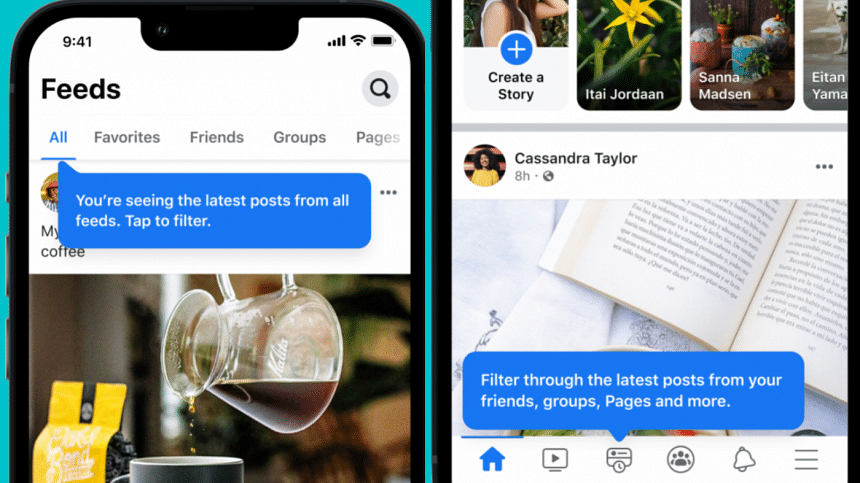 Mark Zuckerberg, CEO of Facebook's parent company Meta, recently announced a brand new feature for Facebook called the Feeds tab, which will help users find and organise posts from friends in chronological order. 
According to the official announcement by Meta, the Feeds tab will specifically curate posts from friends, groups and pages in a separate chronological order from the Home tab - the new name of the default tab when Facebook loads.
The Feeds tab will also have a Favourites list, with which the user can filter content from their friends, pages and groups.  
While the Home tab will continue to recommend content based on Facebook's algorithm, the Feeds tab will not contain 'Suggested for You' posts auto-generated by Facebook. 
Facebook Reels and Stories will continue to be in the Home tab. Ads will be included in both Home and Feeds tabs.
Meta claims that the Home tab will be designed as a discovery engine to find new content and posts made by content creators pushed through recommendations. 
The Feeds tab, on the other hand, will provide the user with an easier way to access content from the friends and communities the user has already connected with on the social media platform.