Everything announced in Samsung Galaxy Unpacked 2022
Samsung just finished airing their Samsung Galaxy Unpacked 2022 event, where they announced a host of new flagship products, including new foldable smartphones, new smartwatches and an upgrade to their signature wireless earbuds. Here is everything that was announced in Samsung Galaxy Unpacked 2022, including release date and prices.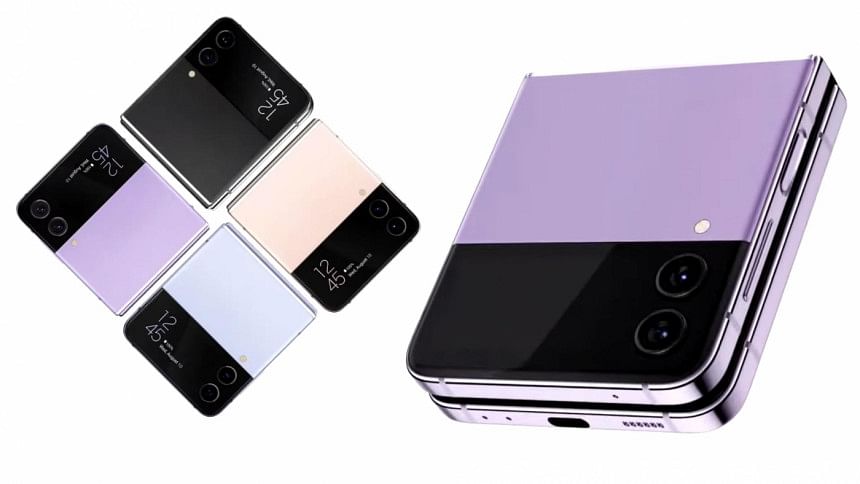 Galaxy Z Flip 4
Samsung's addition to their flip-phone lineup continues with Galaxy Z Flip 4, now with an increased focus on camera features. Hosting brighter sensors, powerful NPU and increased pixel size, the flip-phone offers better quality images and more stable nighttime videos. It comes with a 12 MP wide camera and 12 MP ultra-wide camera, with an added feature of seeing how the shot will turn out on the cover screen. 
Samsung Galaxy Z Flip 4 also features a widget system with which you can set alarms and reminders, pay using Samsung Wallet and optimise wallpapers, gifs and videos right on the cover screen. The main screen consists of an ultra thin glass for a clearer display. The phone houses a bigger battery than previous models, with video playback of 19 hours. The flip-phone will also come in a special Bespoke Edition, where you can mix and match five body colours with five frame colours.
Samsung Galaxy Z Flip 4 will be available in four colours: graphite, pink gold, blue and purple. It will be officially released on August 26 with a price tag of $999.
Galaxy Z Fold 4
The newest iteration of Samsung's foldable lineup was announced in the event as well, with the Galaxy Z Fold 4 officially revealed. Similar to its Flip brethren, the Fold 4 also offers improved camera features, with 12 MP ultra-wide camera, 10 MP telephoto camera with three-times optical zoom and 50 MP wide lens camera, allowing better night photography and enhanced zooming. 
The slimmer hinge and thinner bezel of the Fold 4 promises a wider display, which, when unfolded, offers an improvement in viewing experience compared to previous Samsung Fold models. Samsung has also stated that Fold 4 comes with an improved under display camera for better image processing. 
Samsung Galaxy Z Fold 4 will be available on August 26 in select countries, with pre-orders beginning from August 10. It is priced at $1,799.
Galaxy Buds 2 Pro
Samsung's signature airpods return again, this time with improved sound quality and voice detection features. With Galaxy Buds 2 Pro, Samsung promises hi-fi 24-bit audio, which is higher than regular Bluetooth's 16-bit audio system. It has a 360-audio algorithm feature to provide a multichannel speaker feeling, alongside 40% more active noise cancellation than previous Galaxy Buds models. 
The new airpods also come with improved voice detection, allowing auto adjustment of background noises during calls. It can also help the user automatically switch to other Samsung devices when a call occurs. The user can also use the SmartThings app to locate the earbuds in case they go missing. The earbuds themselves are deemed to be 15% smaller than the previous model.
Galaxy Buds 2 Pro will be available starting from August 26, and is priced at $229.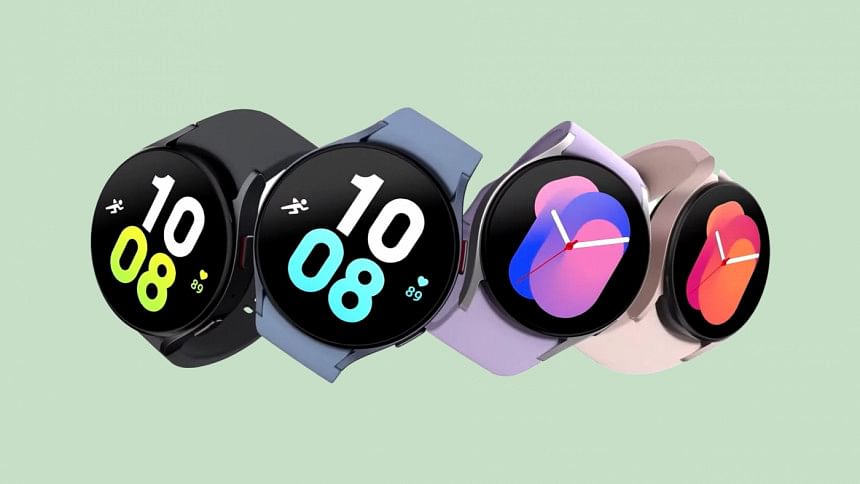 Galaxy Watch 5 and Watch 5 Pro
In the Unpacked event, Samsung also unveiled their newest smartwatches, Galaxy Watch 5 and Galaxy Watch 5 Pro. Both come with improved interactive features optimised for workouts and daily activities. 
Galaxy Watch 5 comes in two sizes: 40 mm and 44 mm, and four colours: graphite, sapphire, silver and pink gold. Equipped with sapphire crystal, the smartwatch offers added protection with an impressive looking display. Its advanced workout algorithm can simultaneously track many different workout routines, with an added sleep stage analysis to track blood oxygen level and heart rate even during sleep.  
Galaxy Watch 5 also comes with an increased contact area for more accurate readings. It also features the advanced BioActive Sensor, which can track body composition, and comes with the new infrared temperature sensor which can measure the user's body temperature. 
Galaxy Watch 5 Pro, on top of other features, comes with an improved compass, touch bezel and an interactive map that provides real-life turn-by-turn directions. It also has a new feature which allows the user to share a workout route with friends or a group, as well as a track back feature which provides information on how to go back to the starting point of the selected route. 
Galaxy Watch 5 Pro comes with a 590 mAh battery. It is encased in a sapphire crystal display with a titanium frame, making it more durable than previous models. The smartwatch comes in two colours: black and grey titanium.
Both the versions of Galaxy Watch are available from August 26. Galaxy Watch 5 is priced at $279, while the Galaxy Watch 5 Pro is priced at $449. 
Galaxy Z Flip 4 and Fold 4 in Bangladesh
In Bangladesh, Samsung is set to provide bundled chargers with Galaxy Z Fold 4 and Galaxy Z Flip 4 purchases. Both the devices will have Snapdragon variant processors. 
The official launch date and prices for the fourth-gen foldable and flip-phone are yet to be announced in Bangladesh. 
Pre-orders will start on August 20.