Buying Coca-Cola to put cocaine back in, Musk tweets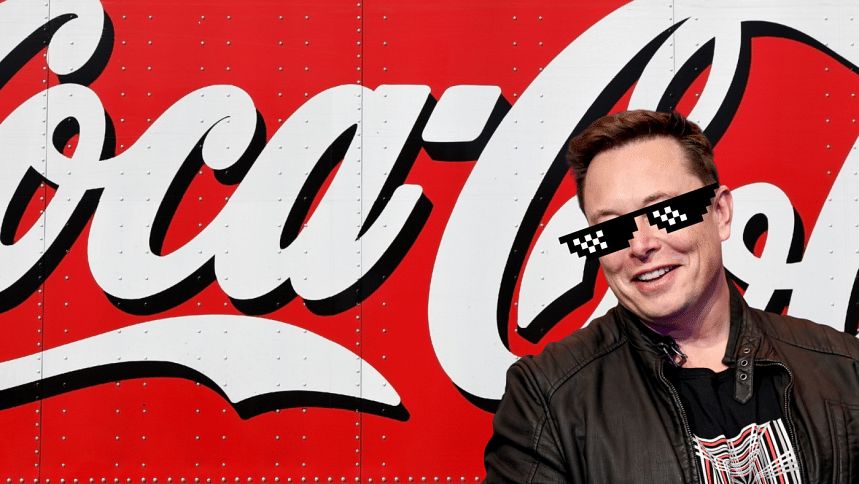 After his $44 billion Twitter takeover, tech billionaire Elon Musk now teases buying Coca-Cola and putting cocaine in it.
Officially announced on April 26, Tesla CEO Elon Musk is now the owner of the microblogging platform Twitter. 
While known for being vocal in his tweets, Musk has been making especially eccentric tweets after his Twitter purchase, including a recent one where he teased buying Coca-Cola.
"Next I'm buying Coca-Cola to put the cocaine back in," said Musk in a tweet made earlier today. 
As mentioned in a reply to this tweet, the first publicly sold bottle of Coca-Cola in 1894 contained 3.5 grams of cocaine. 
It is currently unclear what promoted this sarcastic remark from Musk, but reports suggest he is simply answering the many queries regarding what companies he could possibly buy next - in his own eccentric way. 
Elon Musk is currently ranked the richest man in the world, with a net worth of around $264.6 billion. His closest competitor, Amazon founder Jeff Bezos, currently has a net worth of around $177.5 billion.
In another tweet made earlier today, Musk said, "Let's make Twitter maximum fun!". Perhaps his declaration to buy Coca-Cola and put drugs in it is part of his new, fun Twitter.