Alternative ways to invest money in Bangladesh other than banks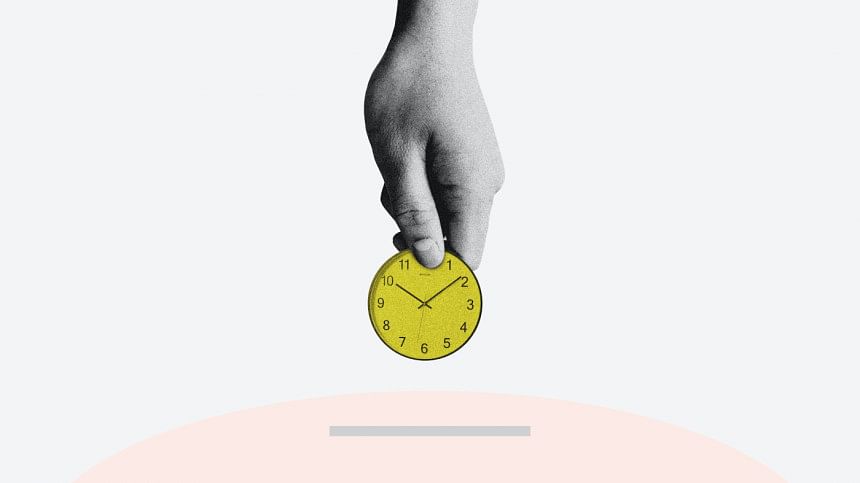 Although saving money is vital, it is not the only factor you should consider. Smart savers begin by putting away money in a savings account or investing in a money market fund to cover unexpected expenses. Investing is a great way to put your money to work for you and possibly increase your wealth. If you invest wisely, your money may even grow in value at a faster rate than inflation. When it comes to investing, the first thing that you think of is probably banks. However, there are quite a few other options in Bangladesh where you can invest your money and get returns. Please be advised that all of these investment opportunities come with some inherent risks. Before investing, make sure you seek expert opinions.
Stock market 
Individuals and institutions trade public company shares on a stock market, also called a secondary market. Private company shares can be exchanged before listing on this secondary market. Few individual investors can acquire and sell these shares, and private companies can raise funds by selling new shares. Initial Public Offering, or IPO, is the process of selling shares to the public. Bangladesh has two stock exchanges: Dhaka and Chittagong. BSE regulates stock market policies. Investors can also acquire stock directly. In this instance, you can trade shares by opening a BO account at any stock brokerage.
Mutual fund
An alternative to the stock market is mutual funds, which are managed by a fund management business that collects money from investors and invests it in stocks, bonds, IPO shares, etc. Fund managers manage mutual funds for a fee. Well-managed funds in Bangladesh have historically returned 7-15%. Mutual funds can be open-end or closed-end. Open-end funds aren't exchanged, whereas closed-end funds are. Investing in mutual funds implies buying open-end funds because closed-end funds are traded on the stock market. Open-end funds don't require direct investor participation, ensuring diversification. Some mutual funds are Shariah compliant too. 
Start-ups and SMEs
Startups and SMEs are popular investment options. These enterprises mostly attract professional and sophisticated investors. In these circumstances, investors must be warier because startups and SMEs have a lower success rate. The business model of such companies differs from regular companies, and investors must invest for a lengthy time. Angel investors in Bangladesh invest singly or by forming angel networks or investment syndicates.
Savings certificate
You have probably heard the word "Sanchayapatra '' thrown about by your parents in a random conversation. A savings certificate, also called Sanchayapatra, is a risk-averse option to invest your money in. You can put your money into savings certificates, such as a Bangladesh Sanchayapatra with a return on investment every three months or a Bangladesh Sanchayapatra with a return on investment every five years. A savings certificate investment over a period of five years delivers a return of up to 11.28%, making it the option with the greatest yield of all the possible choices for financial investments. Due to the fact that it is supported by the government, investment in savings certificates is an excellent opportunity for people with low and middle incomes.
Bonds
Bonds investment has increased relatively in the past couple of years. Multinational corporations and banks must offer bonds. As bonds are relatively cheaper and easier to tackle, financial institutions are coming up with different kinds of bonds to increase their capital growth. Treasury bond enlistment in the stock market last year increased their value. This has eased the process for investors as before, it was concentrated in the ecosystem under Bangladesh Bank. The government has been trying to increase the activities of bonds by lowering investment caps and relaxing investment rules for financial institutions. Even though there are challenges and risky markets, bonds are a great investment tool. 
There are now four different bonds available for purchase on the market. These bonds have terms of five years, ten years, fifteen years, and twenty years respectively. The face value of each of the treasury bonds is one lakh of the Bangladeshi currency. You can buy these bonds by participating in an auction held by the Bangladesh Bank and buying them on the capital market or through a commercial bank. You have the opportunity to earn a return on your investment that ranges from 7 to 12% annually by purchasing these bonds. However, bonds are usually offered to big-time investors.
You can also invest in government-issued prize bonds. Prize bonds were first introduced in Bangladesh in 1974. Each series of prize bonds has 46 prizes worth Tk. 1.6 million each. The first prize is Tk. 600,000, the second prize is Tk. 325,000, the third prize is two prizes of Tk. 100,000 each, the fourth prize is two prizes, and the fifth prize is 40 prizes of Tk. 10,000 each. If no winner claims the prize within two years, it goes to the government treasury.
The winner receives a pay order within two months of the draw if he applies with the original bond. On award money, the government withholds 20%. The central bank estimates there are 50 million prize bonds. Breaking the prize bond returns the money. All Bangladesh Bank cash offices, commercial banks, and post offices offer redemption and purchase. A Tk. 100 prize bond is drawn four times a year. These are on 31 Jan, 30 Apr, 31 Jul and 31 Oct.
Real estate
Real estate investment comes organically to our minds when we think about investment. It's what our elders have always advised us, and it is an excellent idea with greater financial flexibility. Real estate yields a greater return compared to other investment options. You can rent or sell your property to ensure maximum profit. Rent is a more secure option as there is incoming income at an interval of the fixed period. Currently, demand for housing has skyrocketed. The lower tax return makes it a practical option for long-term investment.  
Agriculture
Agriculture contributes somewhere in the neighbourhood of 15% to our GDP. In the midst of the pandemic, it has demonstrated itself to be a resilient sector. No matter what occurs, we all need to have something to eat on our plates. It indicates that investments in agriculture are relatively risk-free, provided that mother nature does not interfere with the enterprise or the crops.
Retail investors who are looking for alternatives to conventional investment options but are unable to invest huge sums of money can take advantage of the investment opportunities offered by the Dhaka-based agri-fintech startups like iFarmer which allows them to invest in agricultural businesses. iFarmer employs a portfolio strategy to ensure that investors receive the profits they are looking for, and it also offers investors the opportunity to buy third-party insurance through its platform. The new business venture can generate a return on investment that is up to 20% higher in just half a year than many of the more conventional investment opportunities now on the market. In addition, the company makes it possible for people with low incomes and savings between Tk. 10,000 and 30,000 to increase their wealth. These individuals have trouble accessing the majority of the conventional investing options because of their financial circumstances.
In today's turbulent economy, investment is a practical option to build your wealth. You never know when that additional income may come in handy. Investment opportunities have been on the rise in Bangladesh, and it has attained a stable development to attract apt foreign investment opportunities. So if you are thinking about investment, then it's time to make it happen. Pick your choice (smartly) and go for it.