Ineffectiveness of medicines new public health challenge
Says health minister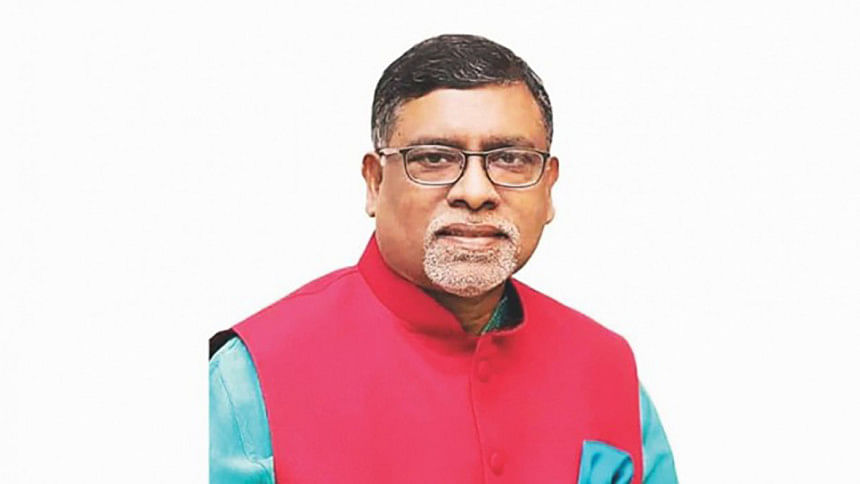 Antimicrobial Resistance (AMR), or the ineffectiveness of medicines to cure diseases, has emerged as a new challenge to public health in addition to non-communicable diseases, Health Minister Zahid Maleque said today.
"If we cannot control the AMR, people will fall sick in a bigger number, resulting in huge pressure on hospitals. This will also reduce national production," he said while addressing an event marking AMR Awareness Week, from November 18 to 28, at a city hotel in Dhaka.
He mentioned that the irrational, injudicious use of antibiotics and poor infection control at hospitals are the main reasons behind AMR.
"We are working to strengthen efforts to stop the sale of antibiotics without prescription…If it is not maintained, we have to close down the pharmacies. We need to ensure judicious prescribing too," added the minister.
The AMR occurs when germs like bacteria, viruses, fungi and parasites change over time and no longer respond to medicines, making infections harder to treat and increasing the risk of disease spread, severe illness and death.
As a result of drug resistance, antibiotics and other antimicrobials become ineffective, and infections, both in humans and animals become increasingly difficult or impossible to treat.
Organised by the Communicable Disease Control of the Directorate General of Health Services (DGHS), experts and officials from different bodies spoke at the event highlighting the threats of AMR to public health.