Motorcycle industry eyeing favourable growth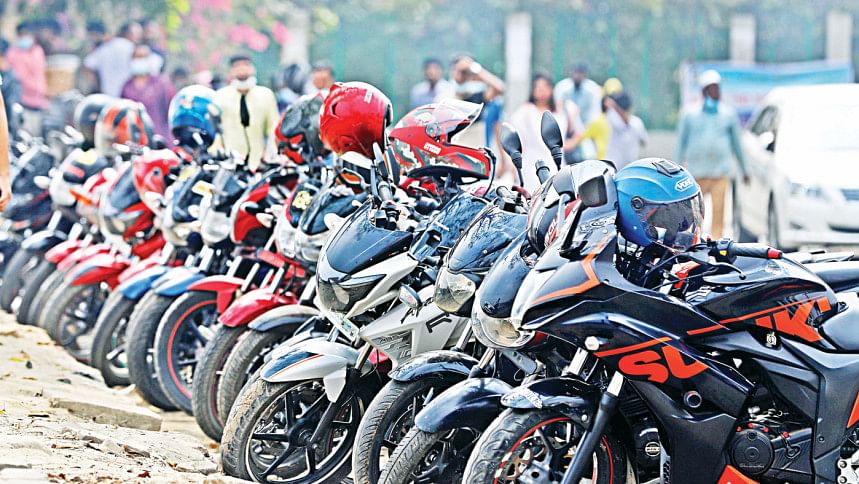 DEMAND INCREASING FOR HIGH-END MOTORCYCLES
The demand for motorcycles with a higher engine capacity is growing among bike enthusiasts in Bangladesh as such models are becoming increasingly safer and cheaper.
The demand for motorcycles with a cubic capacity of 150 achieved a 30 percent growth last year while that of 125cc models grew only 13 percent.
At the same time, 100 to 110cc bikes witnessed 16 percent growth in demand after the market started recovering from coronavirus-induced shocks, according to market players.
But in terms of market share, lower capacity engines still rule the roost with roughly 55 percent more sales.
Regarding the demand of high-end motorcycles Subrata Ranjan Das, executive director of ACI Motors Ltd, the local distributor of Yamaha told The Daily Star, "Customers prefer high-end motorcycles due to comfort and extra safety features."
Besides, customers can now purchase a 150cc motorcycle at the same price of a 125cc bike, which is around Tk 2 lakhs.
A total of 3,75,252 motorcycles were sold in 2021, up 21 percent compared to 3,11,016 units sold the year before, according to BRTA.
On average, monthly sales stood at about 31,271 units in 2021 whereas it was 25,918 units in 2020.