A transformative agenda for women and girls in a crisis-prone world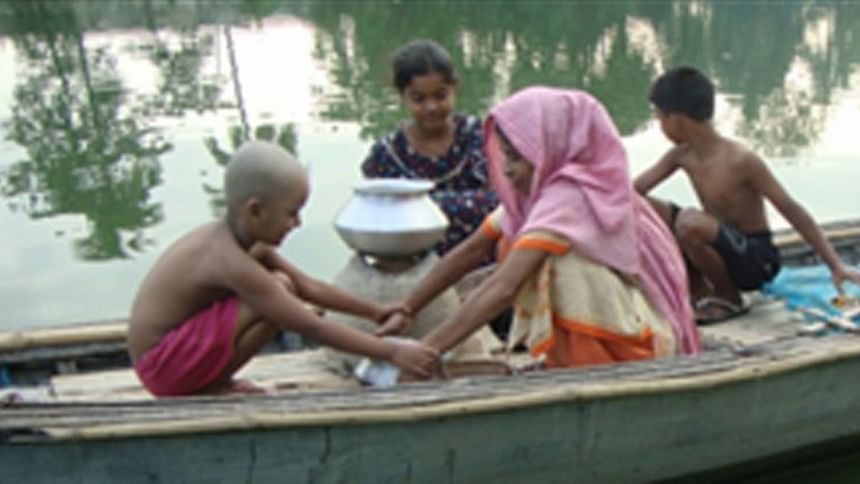 The last two years have seen an unprecedented number of man-made and natural disasters, resulting in millions of people displaced within and outside national borders. Refugee crisis around the globe are dominating news headlines and the number of natural disasters seem to be ever on the rise.Among those displaced by conflict or uprooted by disaster are an estimated 26 million women and adolescent girls in their childbearing years. The State of World Population 2015, an annual flagship report of the United Nations Population Fund (UNFPA, launched on the 3rd of December), is a call to action to meet their needs and protect their rights.
The year 2015 marks a defining and hopeful moment in the history of Development.  The transition from the Millennium Development Goals, to the Sustainable Devel¬opment Goals, marks a mind shift from an agenda aiming to reduce poverty and inequality to one with the ambitious goal to eradicating poverty and inequality completely. It also marks 20 years since the International Conference on Population and Development's Programme of Action and 20 years from the Beijing Declaration and Platform of Action. This is both a time of celebration, and a time for critical reflection.
The worst rates of maternal, newborn and child mortality and morbidity are seen in disarrayed environments caused by crises, and resulting in a breakdown of governance, rule of law, and support systems. Public infrastructure, especially health and education facilities are often deliberately destroyed. Hostilities may be actively directed at stigmatized populations with massive population displacements, insecurity, and a collapse of the social contract.
Over 75% of people in need of humanitarian assistance in 2014 and 2015 were women, children and adolescents, especially from poorer strata of society. Poor people suffer disproportionately during natural and man-made disasters.
We know that at any given time four percent of the population affected by a disaster will be pregnant women, about 15 percent of who will experience an obstetric complication. Without access to emergency obstetric services, many women and girls will die during pregnancy or childbirth, and many more will suffer preventable long term health consequences. Gender-based exclusion, marginalization, and exploitation, including sexual and gender based violence are heightened during crisis.
Today, more than 30 per cent of the world population is under the age of 15.   Among their many needs along the journey to adulthood and as they enter the sexual and reproductive age, and for girls in particular, their survival and ability to realize their full potential will depend significantly on the kind of investments made to address their nutrition, health, education, and shelter needs, particularly in crisis and fragile settings.  Access to sexual and reproductive health and reproductive rights is fundamental to human dignity.
Humanitarian needs are increasing. Bangladeshis the fifth most disaster prone country in the world. While the country has been successful over the years to set up a preparedness response system that saves millions of people affected by cyclones and floods, with special attention to women and children, more remain to be done to address other  hidden vulnerabilities such as sexual and gender-based violence. Investments in institutions and actions that build girls' and women's human capital and agency and in the resilience of communities and nations over the long run are needed so that when a new crisis strikes, disruption and dislocation may be minimized and recovery accelerated.
The increasing number of crisis and upheaval around the world today demands better economic and social development, better humanitarian action, better risk management, better attention to prevention, preparedness and resilience, and better connections among all of these. Bangladesh can become a forerunner, an example for other countries and regions to follow. We just need to keep in mind the common thread: gender and all other forms of equality, achieved in part through full realization of sexual and reproductive health and reproductive rights, will lead to far less vulnerability and much greater resilience for individuals and societies as a whole.
The line between humanitarian response and development today is blurred. Humanitarian action can lay the foundations for long-term development; which benefits all, enabling everyone to enjoy their rights, including reproductive rights, can help individuals, institutions and communities withstand crisis. It can also help accelerate recovery.
Source: UNFPA.
---
INFORMATION
Anew report released by the United Nations Population Fund (UNFPA) cleary states that the lives of women and girls in a crisis are dependent on their access to basic sexual and reproductive health services like midwives and HIV prevention. Health needs of women and adolescents are often overlooked in humanitarian responses to natural disasters and conflicts around the globe.
For women about to give birth or victims of sexual violence, live-saving services are as vital as food and shelter. An astounding three-fifths of maternal deaths take place in countries that are most prone to conflict or disaster. Every day 507 women die from pregnancy and childbirth complications in these settings. During a conflict or disaster women and adolescents are the most vulnerable to sexual violence, unwanted pregnancies and sexually transmitted infections as protection provided by their families and communities is absent.
Accelerated recovery from a crisis is closely related to the protection of health and rights of women and adolescents in today's world. UNFPA has responded to crisis in 38 countries in 2015 and reported that shelters need to be stronger and more resilient in order to overcome the hurdles that threaten t health, rights and future. The present shelters are in many times unable to meet these demands as the demand for humanitarian assistance surpasses the supply. Resilience comes as a result of equitable, inclusive development that protects rights, including reproductive rights.
 In 2014, UN funding was $7.5 billion less than required in order to respond to humanitarian situations, globally. The following year, UNFPA received less than half the funding it required to address the necessary sexual and reproductive health needs of women and adolescents.  New approaches are needed that focus on prevention, preparedness and building resilience of nations, communities, institutions and individuals.