Those we've lost
As of December 25, 2016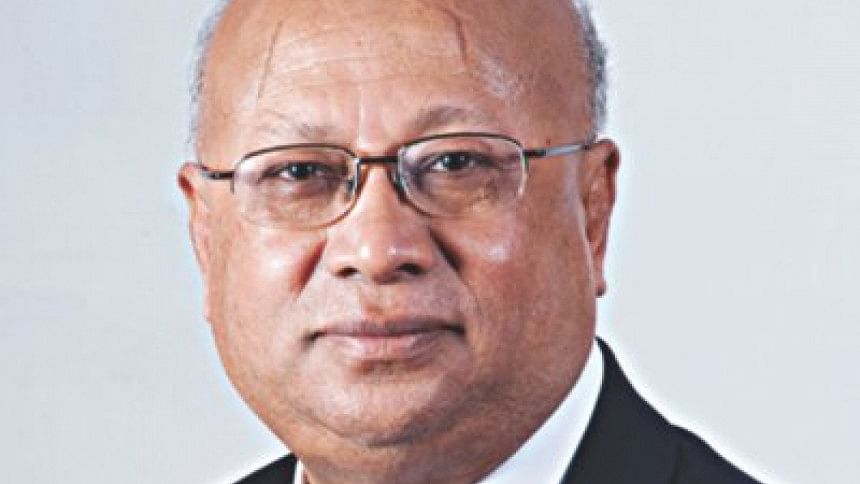 Dr Mahabub Hossain

1946 – January 3, 2016 

Considered to be one of the best agriculture and development economists in South Asia, Dr Hossain served as the Executive Director of BRAC, Director General of BIDS and Head of the Social Division of the IRRI.
---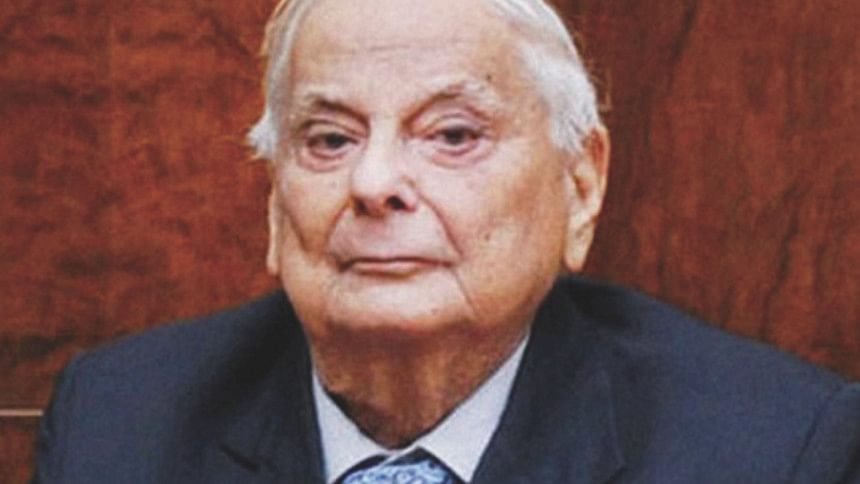 JFR Jacob 

1923 – January 14, 2016

Chief of staff of the Indian army's eastern command during the 1971 Liberation War of Bangladesh, JFR Jacob was awarded the Friends of Liberation War honour in 2012 for his immense contribution to the creation of Bangladesh.
---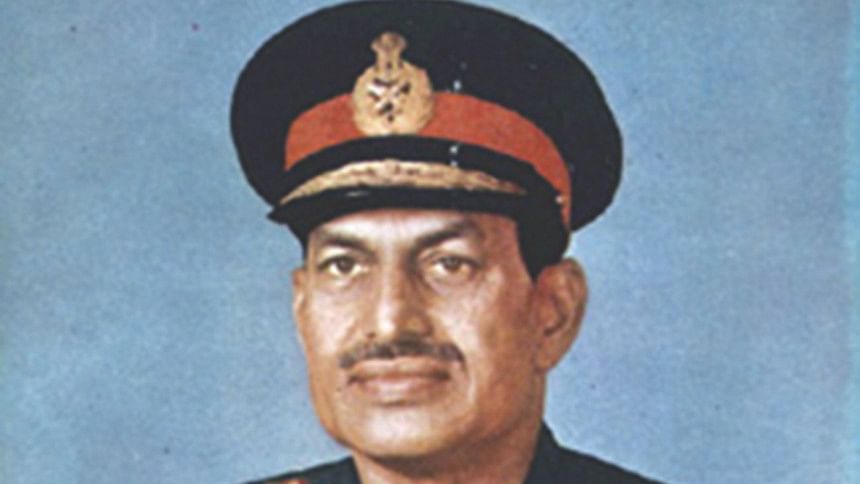 General KV Krishna Rao

1923 – January 31, 2016

A former Chief of the Indian Army and a former Governor of Jammu & Kashmir, General Rao had commanded a division of the army during the Liberation War and was instrumental in the capture of Sylhet and liberation of northeast Bangladesh.
---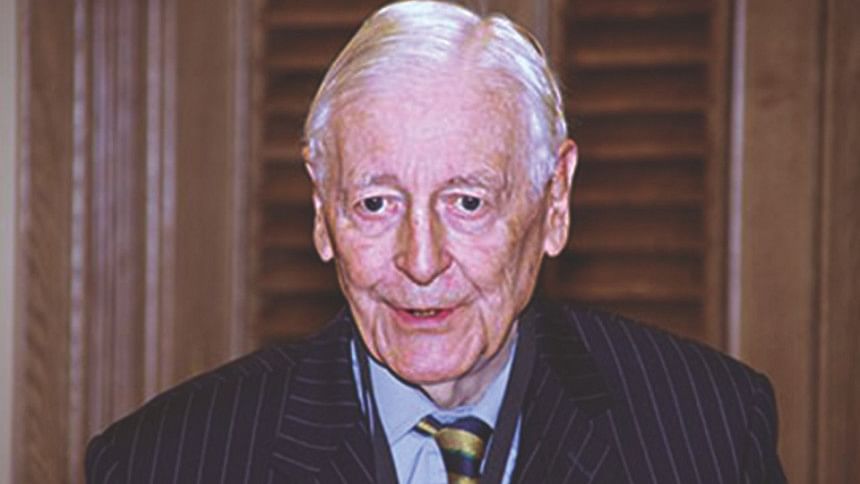 Lord Avebury 

September 1928 – February 14, 2016

A strong advocate of war crimes trial in Bangladesh and co-chair of the Chittagong Hill Tracts Commission, Lord Avebury was always at the forefront of human rights activism, and had founded the Parliamentary Human Rights Group in 1976. 
---
Abul Kalam Muhammed Zakaria

1919 – February 24, 2016

An eminent scholar and archaeologist, AKM Zakaria is credited for persuading the then government to excavate a site in Dinajpur, which led to the discovery of the fifth century Sitakote Vihar. He was awarded the Ekushey Padak in 2015 for his contribution in the field of research.  
---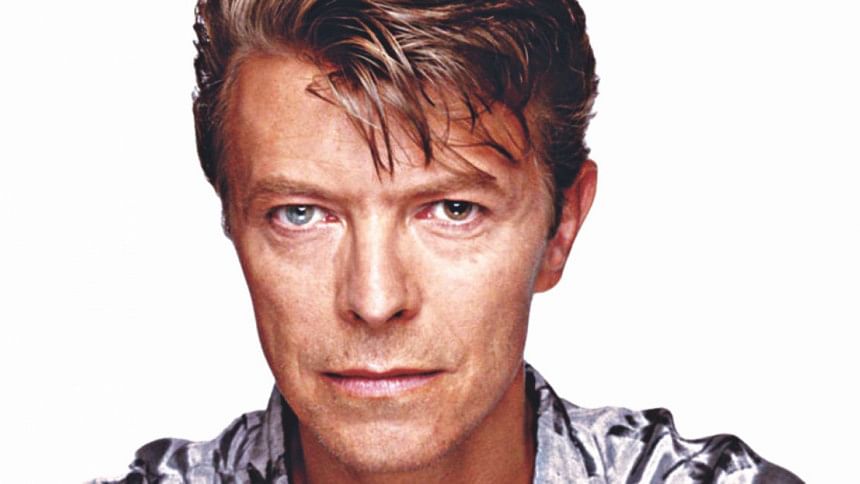 David Bowie 

January 8, 1947 – January 10, 2016

In over 50 years, the legendary British singer was at the vanguard of contemporary culture as a musician, artist, icon and a constant influence on generations of artists, writers and designers. His record sales, estimated at 140 million worldwide, made him one of the bestselling musicians of the world. 
---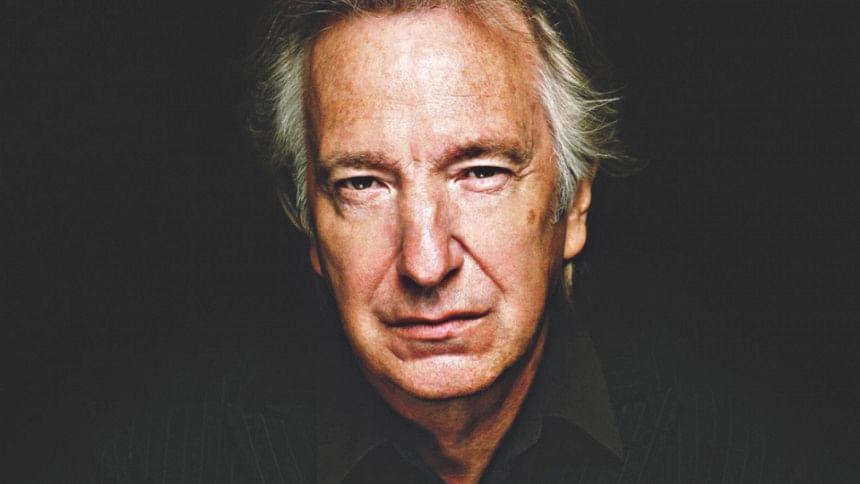 Alan Rickman 

February 21, 1946 – January 14, 2016

One of Britain's most loved actors, Alan Rickman was widely acclaimed for his performance in films like Harry Potter, Die Hard and Robin Hood: Prince of Thieves. 
---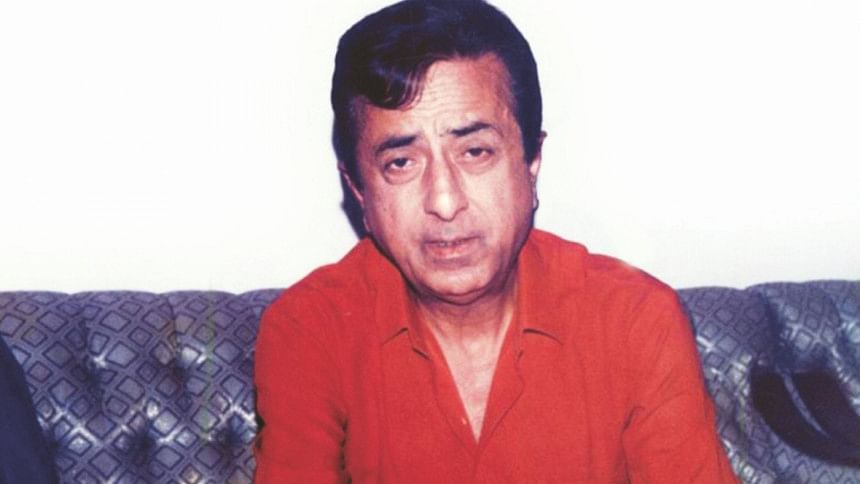 Robin Ghosh 

1937 – February 14, 2016

A legendary music composer of Bangladesh, Robin Ghosh had composed timeless songs such as Tomare Legeche Eto Je Bhalo (Rajdhanir Buke), Ami Roopnogorer O Rajkonna and Ke Shoroner O Prantorey. 
---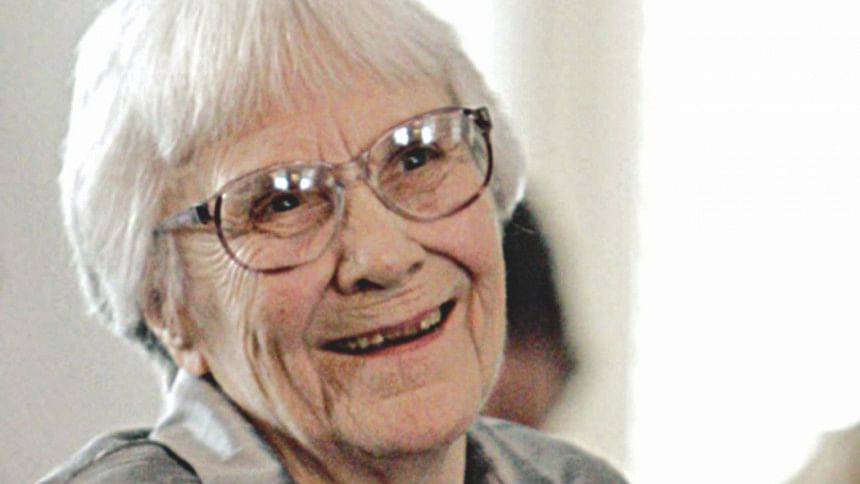 Harper Lee 

April 28, 1926 – February 19, 2016 

Beloved globally for her bestselling work To Kill a Mockingbird that sold 30 million copies, the American novelist Harper Lee was also well-known for shunning the fame the book brought her.
---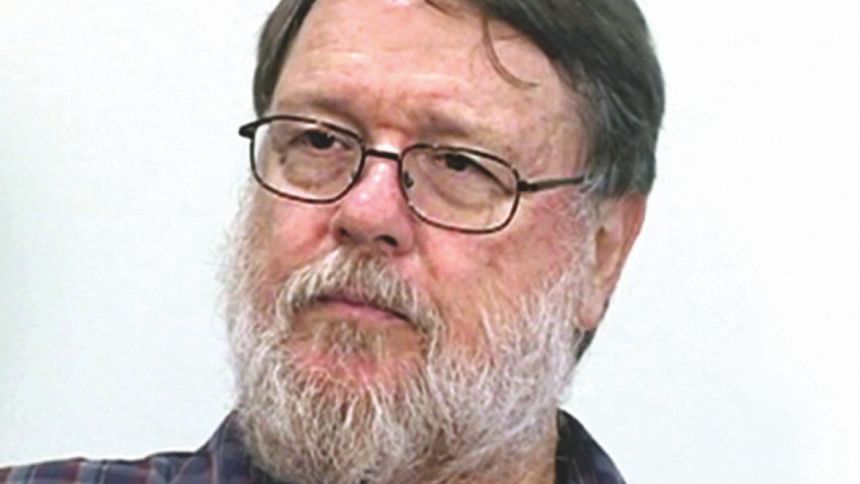 Ray Tomilson

April 23, 1941 – March 5, 2016 

The US programmer credited with inventing email in the 1970s, Ray Tomilson is the one to choose the "@" symbol for the messaging system to distinguish a user from the host. 
---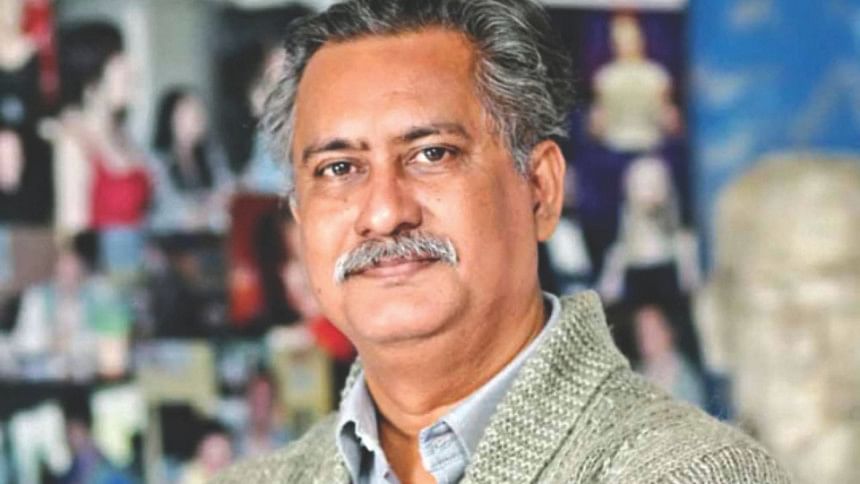 Khalid Mahmud Mithu

1960 – March 7, 2016

A celebrated filmmaker, cinematographer, scriptwriter and artist, Khalid Mahmud was presented the National Film Award for Best Director for his debut movie Gohine Shobdo in 2010.
---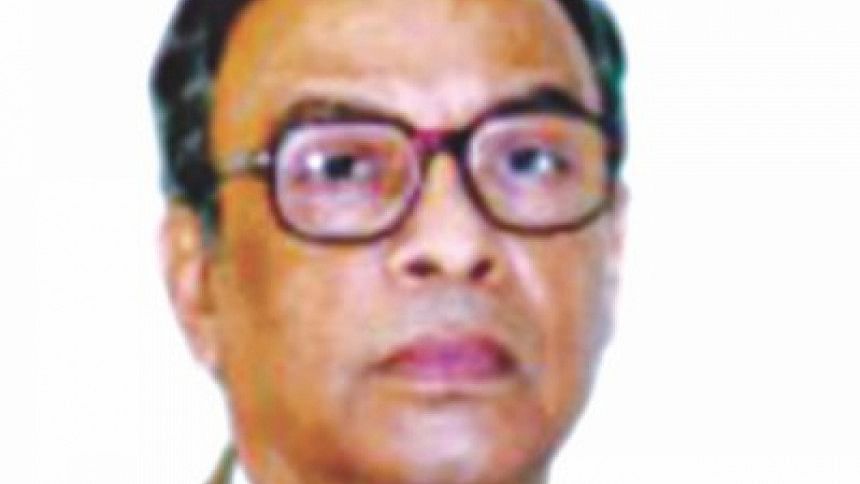 Professor Rashiduddin Ahmed 

January 3, 1939 – March 19, 2016 

The pioneering neurosurgeon of Bangladesh, Professor Rashid became the founder president of Bangladesh Society of Neurosurgeons in 1998. He also helped established the Institute of Neurosciences in Dhaka.
---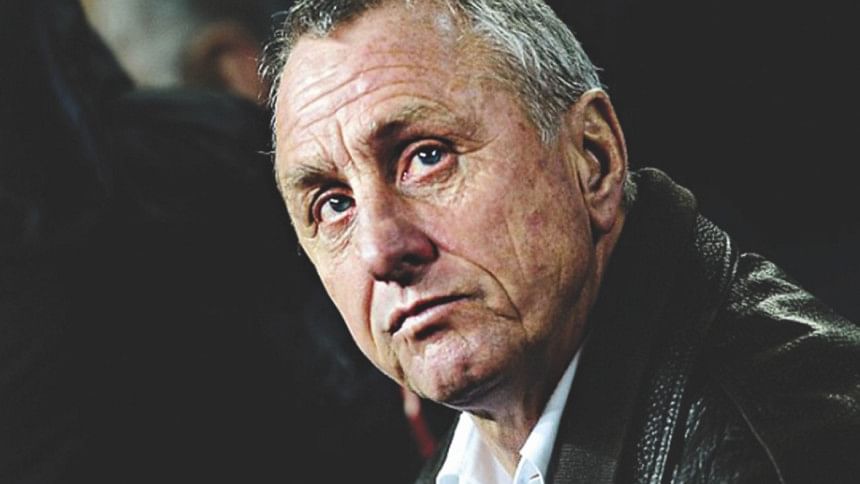 John Cruyff

April 25, 1947 – March 24, 2016

Widely regarded as one of the greatest football players ever, John Cruyff was an attacking midfielder and a forward player in the 1970s. The Dutch legend also led his team to the final of the 1974 FIFA World Cup.
---
Prince 

June 7, 1958 – April 21, 2016

The musician known as Prince was a major influential figure in popular music since the 1970s. The dynamic stage presence of this innovative performer, who combined many musical genres on his albums like 1999,Purple Rain, Sign O' the Times, and many others, made him a concert legend.
---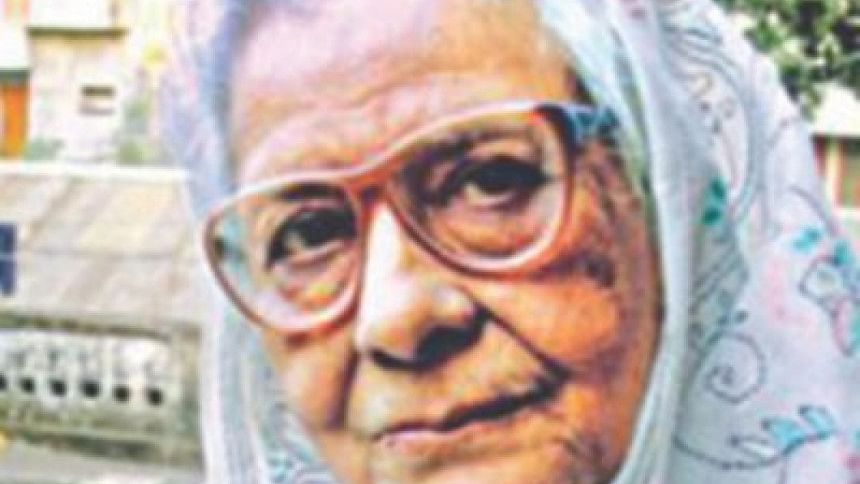 Nurjahan Begum 

June 4, 1925 – May 23, 2016 

A pioneer of women in journalism, Nurjahan Begum had created a space for women writers and journalists with Begum, the first illustrated Bangla magazine for women. She was honoured with the Rokeya Padak in 1997 and the Ekushey Padak in 2011. 
---
Rafiq Azad

February 14, 1941 – March 12, 2016 

One of the most prolific poets of modern Bangla literature, and a well-known freedom fighter, Rafiq Azad's notable works include Prokriti O Premer Kotha, and Sahashra Sundar, among many others. He was awarded the Bangla Academy Award in 1981 and the Ekushey Padak in 2013. 
---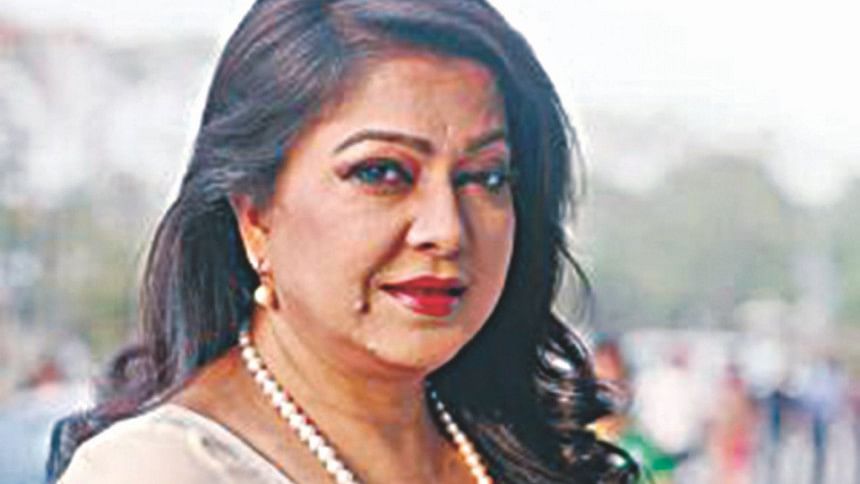 Parveen Sultana Diti

March 31, 1965 – March 20, 2016

One of the most recognisable faces of Bangladeshi television and cinema, Diti bagged the National Film Award for the 1987 film Shami Stree. She also enthralled audiences with her roles in films like Usila, Lady Inspector and Shesh Upohar. 
---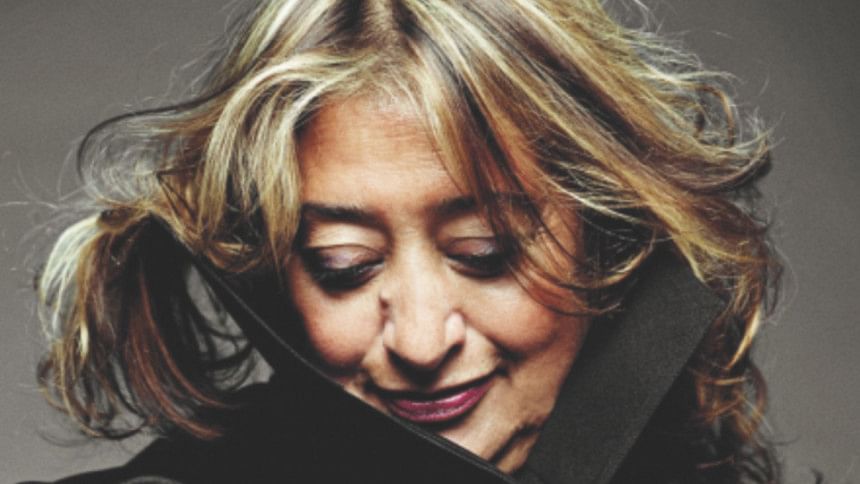 Zaha Hadid

October 31, 1950 – March 31, 2016 

Popularly known as the "queen of the curve" for her distinct design style, architect Zaha Hadid was the first woman to win the prestigious Pritzker Architecture Prize in 2015, and was appointed a Dame Commander of the Order of the British Empire for her contributions in the field of architecture in 2012.
---
Sadeq Khan

1936 – May 16, 2016

Ekushey Padak winner, eminent journalist and columnist Sadeq Khan played a key role in developing the country's film industry, directing and producing the acclaimed film Nodi O Nari.
---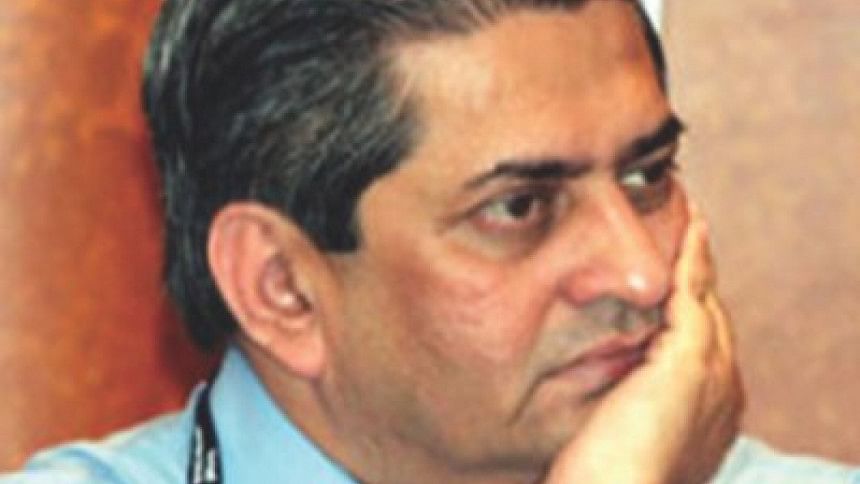 Syed Fahim Munaim

1953 – June 1, 2016

Chief Executive Officer and Chief Editor at Maasranga Television, Fahim Munaim was involved in the media industry for over three decades, contributing to the development of professional and ethical journalism in Bangladesh. He was also a former Managing Editor of The Daily Star. 
---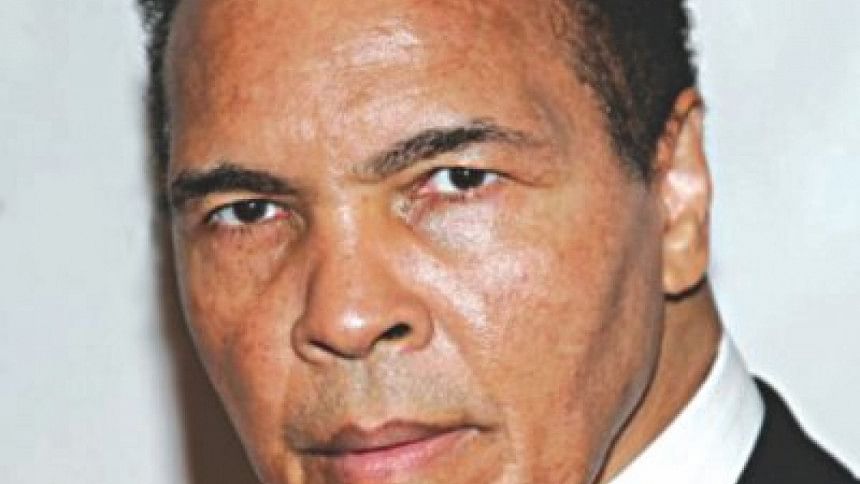 Muhammad Ali 

January 17, 1942 – June 3, 2016

Three-time boxing world champion and one of the greatest heavyweights in the world of sport, Muhammad Ali was awarded the Presidential Medal of Freedom in 2005. He championed the cause of African Americans in their fight against racism and that of other oppressed people around the world.
---
Sydney H Schanberg

1934 – July 10, 2016

An eminent US journalist, Sydney Schanberg was among the few to awaken the world to the atrocities of the Pakistani military against the then East Pakistan through his reporting.
---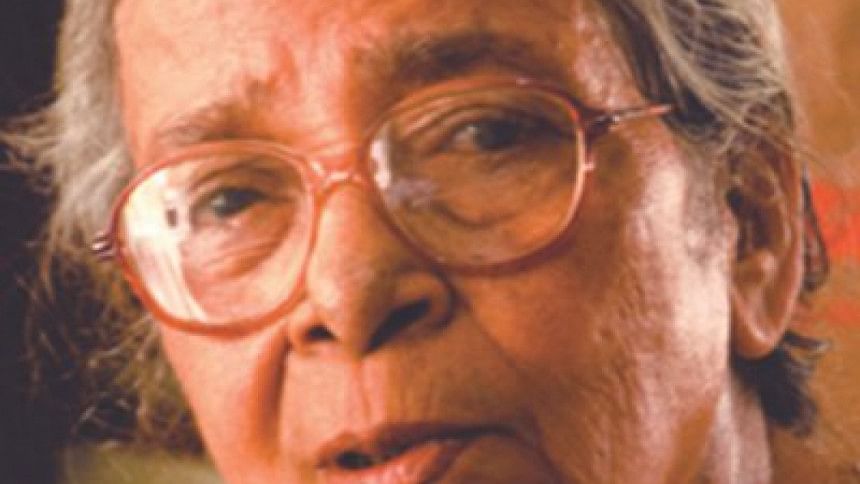 Mahasweta Devi

January 4, 1926 – July 28, 2016 

A writer, journalist and activist, Mahasweta Devi used her writings as a tool to fight for the rights of the oppressed. Her seminal work, Hajar Chaurashir Ma, continues to inspire thousands across the world.
---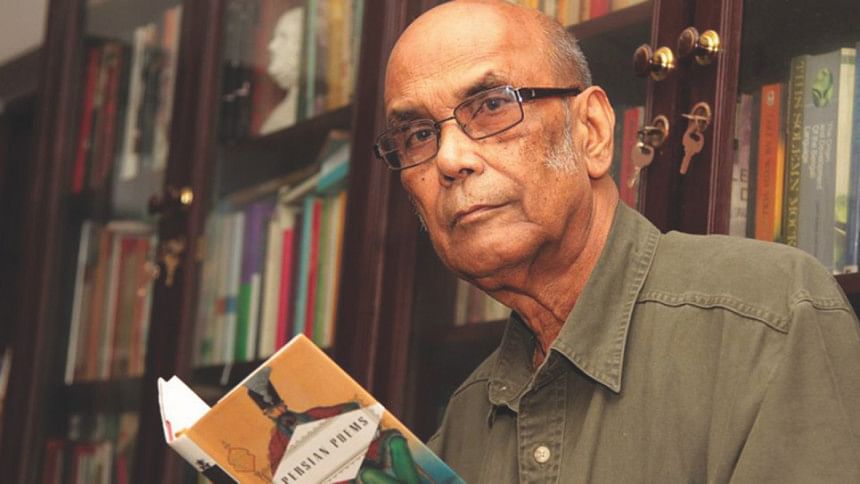 Syed Shamsul Haq

December 27, 1935 – September 27, 2016

One of the best novelists and playwrights of the country, Syed Haq's famous Payer Awaj Pawa Jaye moves theatre-goers to this day. A recipient of the Ekushey Padak, this prolific author penned innumerable poems, novels, plays, essays, film scripts and patriotic songs that remain incomparable.
---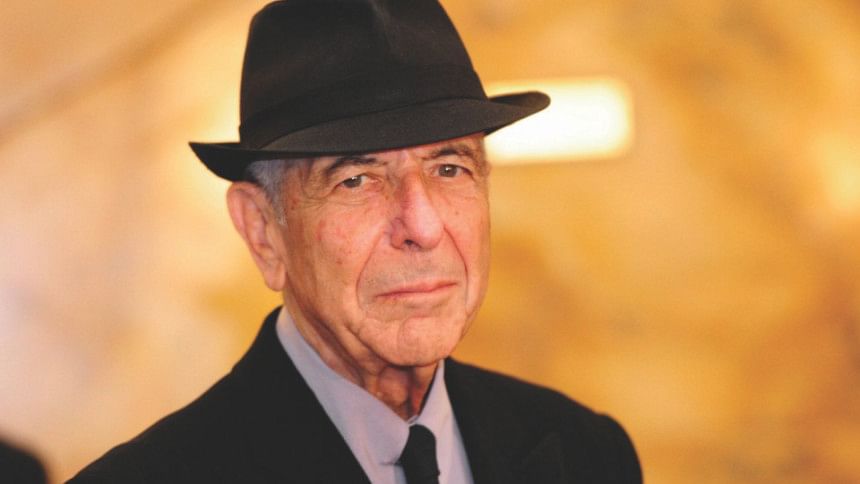 Leonard Cohen September 21, 1934 – November 7, 2016

A musician whose fans compared his works to spiritual prophecy, Leonard Cohen's work spanned five decades, producing famous albums like Old Ideas and Various Positions.
---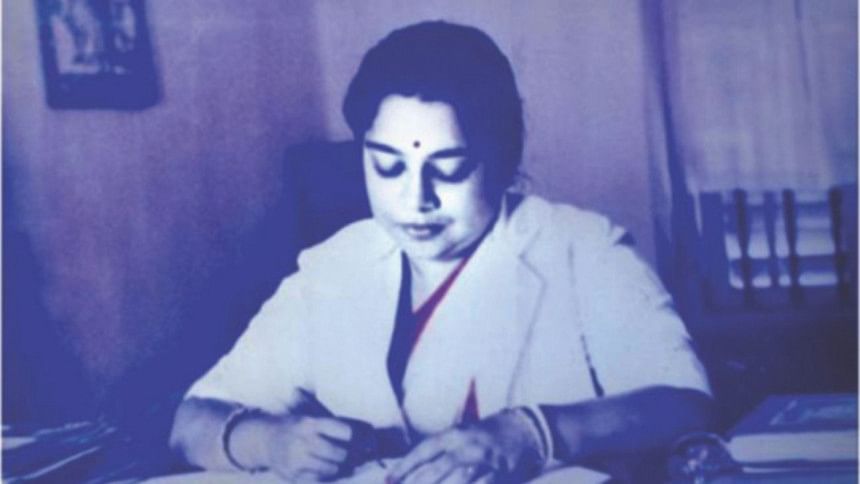 Joya Pati 

September 12, 1932 – December 9, 2016 

A life dedicated to humanitarian works, Joya Pati continued the work of  her father Rai Bahadur Ranada Prasad Shaha's remarkable establishments including Kumudini Hospital, Bharateswari Homes and Kumudini Women's Degree College.
---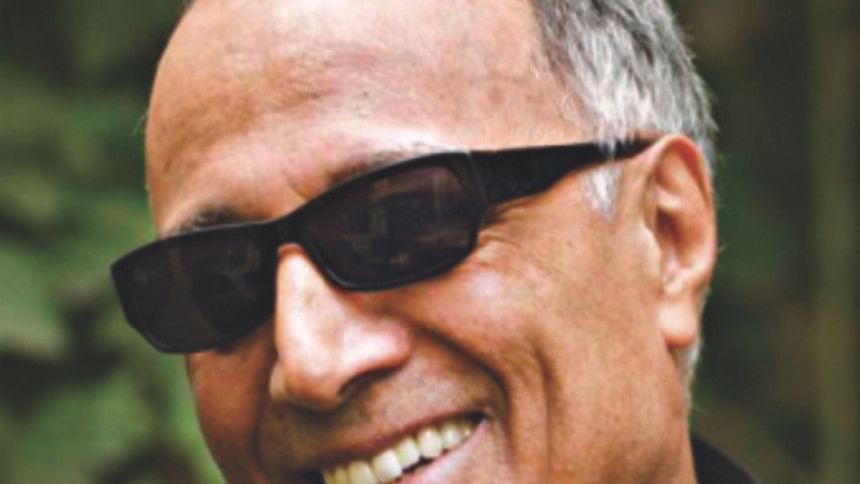 Abbas Kiarostami

June 22, 1940 – July 4, 2016

The internationally acclaimed Iranian film director had been involved in over 40 films, including shorts and documentaries. His Taste of Cherry won him the Palme d'Or in 1997.
---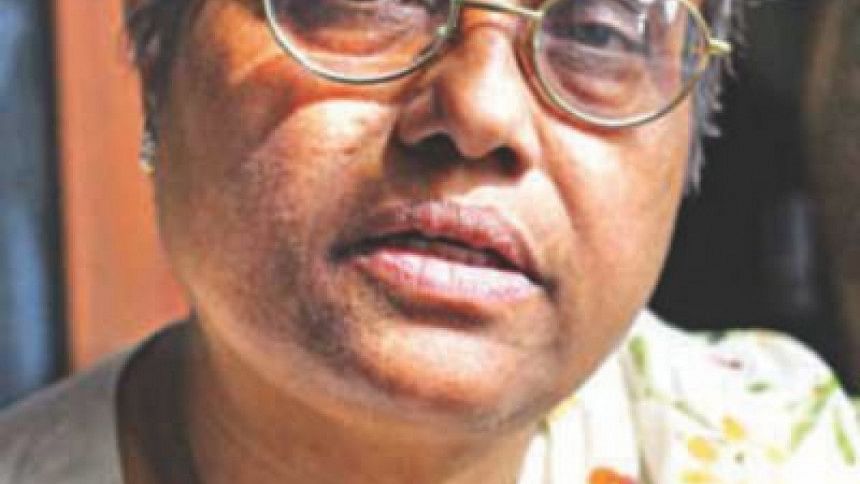 Shirin Banu Mitil

1951 – July 21, 2016

Popularly known as the "fighter in disguise", freedom fighter Shirin Banu dressed up as a man to take up arms against the Pakistani regime during the Liberation War.  
---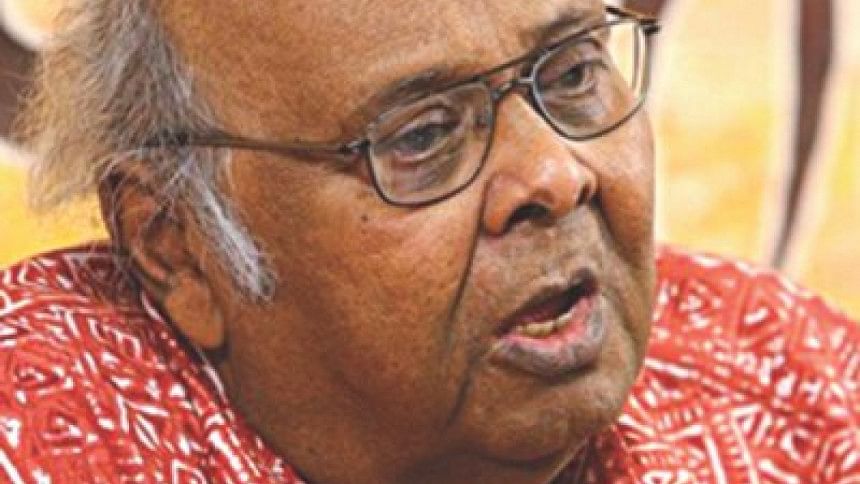 Shahid Quadri

1942 – August 28, 2016

An Ekushey Padak recipient, Shahid Quadri is credited with bringing in a new sense of modernity and urbanism in post-1947 Bangla poetry. His notable works include gems like Uttaradhikar and Tomake Abhibadan Priotoma.
---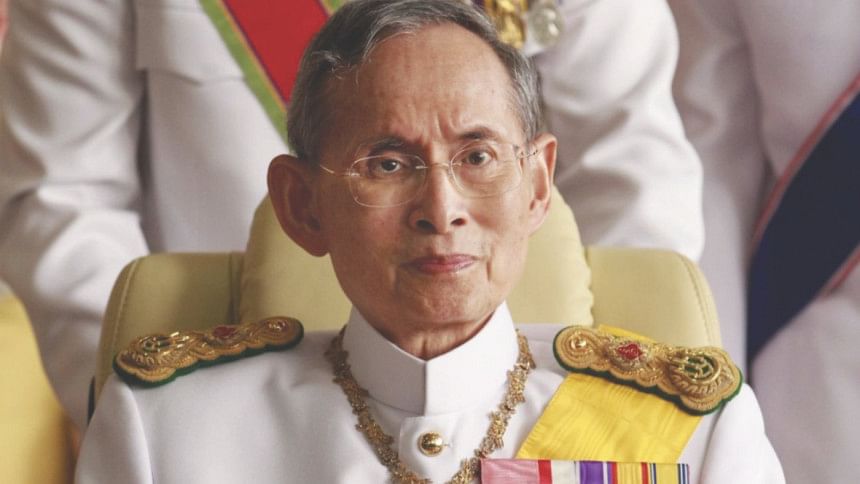 King Bhumibol Adulyadej

December 5, 1927 – October 13, 2016 

The longest reigning monarch of the world, who ruled Thailand for 70 years, King Bhumibol acted as a stabilising figure in a nation of deep political divides. 
---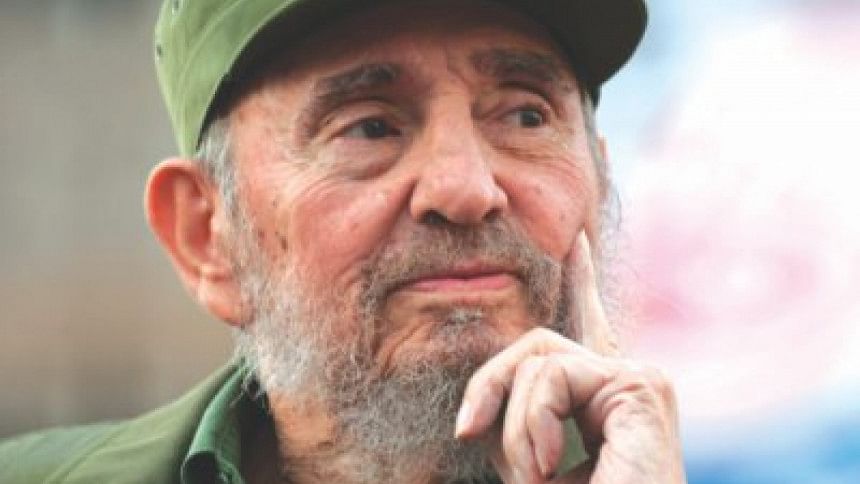 Fidel Castro

August 13, 1926 – November 25, 2016

A towering figure of the second half of the 20th century, the former president of Cuba stuck to his ideology beyond the collapse of Soviet communism and remained widely respected in parts of the world that had struggled against colonial rule.
---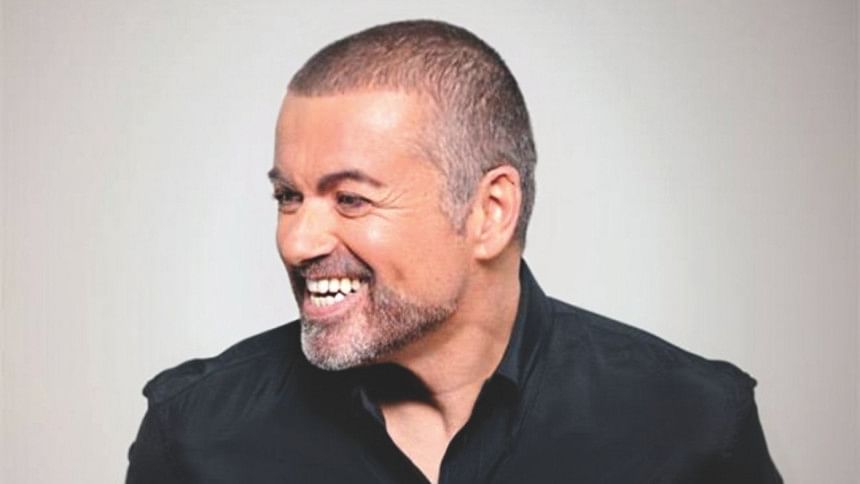 George Michael

june 25, 1963 – december 25, 2016

One of pop's reigning stars in the 1980s and '90s George Michael became famous for his hit singles such as Last Christmas and Wake Me Up Before You Go-Go, and albums such as Faith (1987) and Listen Without Prejudice Vol. 1 (1990).