WildLife Conservation
Dr. mohammad ali Reza Khan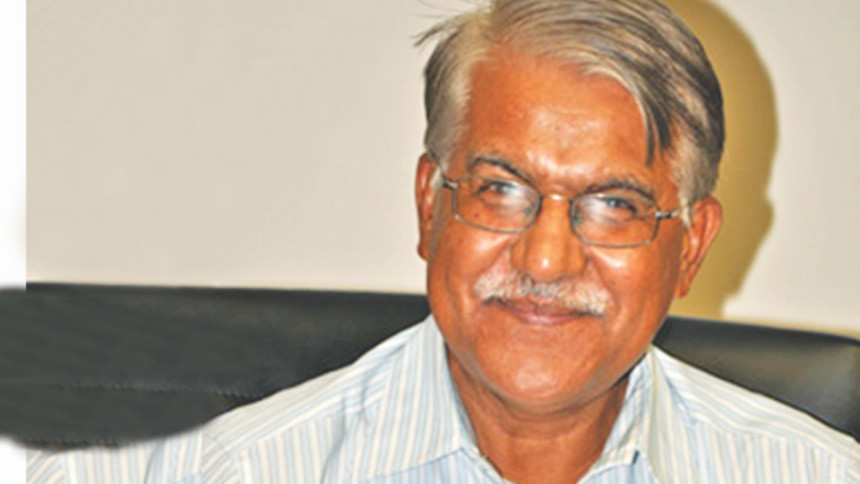 Dr.  Mohammad Ali Reza Khan, an eminent wildlife conservationist, spends most of his time spreading awareness about the importance of protecting the biodiversity of the world. Born on January 1, 1947 in Manikganj, Dr. Khan completed his HSC from Manikganj Debendranath College. In 1965, he began his tryst with nature and animals during a trip with his teacher and mentor, Kali Narayan. During his stint at Notre Dame College, he went on several nature excursions with his teacher, Dwijen Sarma. This only served to intensify his love for nature. He completed his PhD in Ornithology from Bombay University in 1977 under the supervision of one of the most eminent orinthologists of the subcontinent, the 'Birdman' of India, Salim Ali. 
In 1983, he moved to the UAE to take on the role of the curator of the Al-Ain Zoo and Aquarium. He became Head of Dubai Zoo in 1989 and then went on to become a Specialist in Wildlife and Zoo Management in 2010. The Government of Dubai has so far published four of his books including, Indigenous Trees of the UAE, and Birds of Dubai – A Pictorial Guide.
As recognition of his outstanding contribution to wildlife conservation, he was awarded the Sheikh Mubarak Award for Wildlife Conservation in 2001. He also received the National Bangabandhu Award in 2010 for his contributions towards the conservation of wildlife in BangladeshA former member of the International Union for Conservation of Nature (IUCN) Species Survival Commission and World Commission on Park and Protected Area, Dr. Reza Khan is currently serving as specialist on Wildlife & Zoo Management (Public Parks & Horticulture Department) in Dubai.
One of his most significant contributions to wildlife conservation efforts is Wildlife of Bangladesh – Checklist and Guide, the first book on wildlife in Bangladesh that not only provides Bangla, English and zoological names, distribution and status of animals, but is also a field guidebook on almost all of the 1,082 species of wildlife in the country. The book contains a few lines of descriptions of 64 out of 66 amphibians, 174 out of 180 reptiles, 711 out of 730 bird species, and 133 out of 140 mammals that live or are likely to live in the present territory of Bangladesh. The book, complete with accompanying pictures, also identified three new species of birds and animals existing in Bangladesh, including the crab-eating frog and the Choto Daini Badur. 
Dr. Khan has over 24 books, 50 publications, memberships and recognitions under his cap. He also taught at Rajshahi University for a short time, and during his tenure there, he collected a large number of specimens for the university's museum. He also unveiled the Kudum Cave located in Teknaf to the public. His research on the biodiversityof Saint Martin's enabled the inclusion of six new species of fish, and one new species of crabs in the list of the country's wildlife. 
An inspiration to every young man and woman of the country, 
Dr. Reza Khan continues to work tirelessly to protect the nature that he is always surrounded by and the wildlife that he takes to be a part of his own existence.