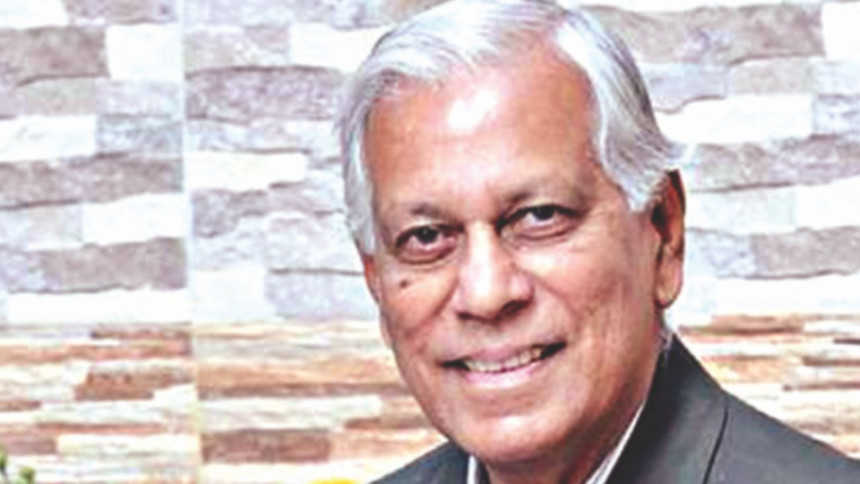 Basir Ahmed is an all-rounder of sports, who excelled in hockey, football, athletics and cricket during his playing career, and served as referee, coach, umpire and Olympic organiser after his retirement from sports.  
Born in 1941 in Old Dhaka's Mahut-tuli area, which was somewhat of a hotbed of hockey and football, Bashir's love for the two games was ignited as soon as he walked through the hallowed corridors of Armanitola Govt. High School. Many a famous sportsperson from that era had walked through the corridors of that school and learnt the trick with the stick in their hand or the ball in their feet at its premises. 
By the time he finished college and was admitted to the University of Dhaka, Bashir was already an established name in four different sports – hockey, football, athletics and cricket. Throughout the late '50s and '60s, he represented clubs like Mohammedan Sporting, Victoria Sporting, Brothers Union and National Bank of Pakistan (Later Sonali Bank) in hockey and football. He reached the pinnacle of his sporting excellence when he represented Pakistan national hockey team in two Tests – the first against Kenya in 1962 and the second against Netherlands five years later.  It wasn't easy for someone from the eastern wing to get into the Pakistan national team, and had fate not been so treacherous, he might have been a regular in that team during the 60s. It may be noted here that all this while, he was representing the East Pakistan football team and simultaneously playing cricket at the highest level in Dhaka and earning laurels in athletics. 
But a cruel injury while playing football cut short his sporting career in 1958 even though he continued playing hockey in the Dhaka league for a decade more, before finally retiring from all sports. 
What sets Bashir apart from most of his peers is the fact that he contributed as much to his field after his playing career as he did during it. He was coach of the national women's hockey team for a while, a selector of the national hockey team, an international hockey umpire, a referee in domestic football and chairman of Bangladesh Football Federation's Referees' Committee. He also served as the secretary general of the Bangladesh Olympic Association (1992-96), helping to successfully organise the South Asian Games in Bangladesh.  
His lifelong contribution to sports didn't go unrecognised. A Blue of the University of Dhaka, Rashid won many an accolade during and after his playing career, including the Best Sportsperson Award by the East Pakistan Sports Press Association (1966), National Sports Award (1980) and the Grameenphone-Prothom Alo Lifetime Achievement Award.