Quality assurance is a moral responsibility towards the nation
In conversation with Mohammed Khurshed Alam, Chief Marketing Officer, Fresh Cement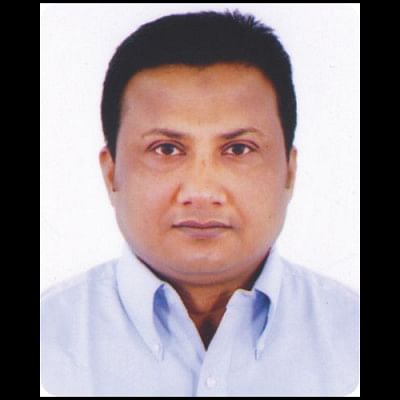 There are emerging opportunities for the cement industry as a result of increasing infrastructure growth. The government has undertaken many megaprojects (Rooppur power plant, Padma bridge, metro rails, etc.). The budget for Rooppur power plant is the highest ever for a single project. Concrete growth this year alone was at 20 percent.
Mr. Alam claims that large cement manufacturers are trying to meet increasing demand by expanding their capacity. According to their data, there are 37 operating cement plants in the country. At present, the actual capacity is 40-41 million tonnes whereas the installed capacity is 48 million tonnes. He projects that by 2020 Bangladesh will have an actual capacity of 54 million tonnes and installed capacity of 64 million tonnes. Capacity works in tandem with demand—as demand grows, capacity should also increase.
He says that current demand (national consumption) is at 25 million tonnes so there's definitely an underutilisation of the actual capacity. But he remains hopeful because there are opportunities to capitalise on. For instance, if local governments decide to shift from bituminous to concrete road, cement consumption will increase. Moreover, if the current climate of political stability persists, these projections will materialise.   
However, Bangladesh needs to be prepared to face stiff competition from foreign manufacturers. Because of mergers in developed countries, cash flow in the markets will reduce. This has happened in the UK and other European countries. Cement consumption in North America, especially in Mexico and Canada, is also falling. It's a similar scenario in China and Indonesia. But in underdeveloped African countries demand in cement will see an increase. So foreign manufacturers will target markets, such as Bangladesh, where there's more demand for cement. They will look to buy off companies with underutilised capacities at an attractive price. As a result, local manufacturers in Bangladesh may take a hit due to tougher competition. Mr. Alam says that manufacturers in the country should invest wisely taking into account a cost-benefit analysis of their investment and its implications for the market as a whole.
Mr. Alam states that quality assurance should be seen as a moral responsibility towards the nation and its people. Fresh Cement follows an extensive process for ensuring quality. It is not limited to the quality control activities in the state of the art laboratories of the plant. It is under a quality assurance plan—from raw materials sourcing to finished product delivery. Each and every stage is being monitored for a super quality product, he claims. He also emphasises efficient technological use in the production process. Instead of sticking to the traditional ball mill technology, Fresh Cement has introduced the latest German Polycom technology. This technology has proven to be extremely effective for the grinding of cement clinker and other raw materials. The more grinded it is, the finer its quality and the better its strength.
Considering that the cement industry is generally not environment-friendly due to the huge amounts of dust it produces, he says Bangladeshi industries are comparatively much cleaner than in other countries and some local factories are using automatic dust collectors. Additional measures are being taken to reduce dust in the production process, concludes Mr. Alam.