Chittagong Independent University Putting emphasis on research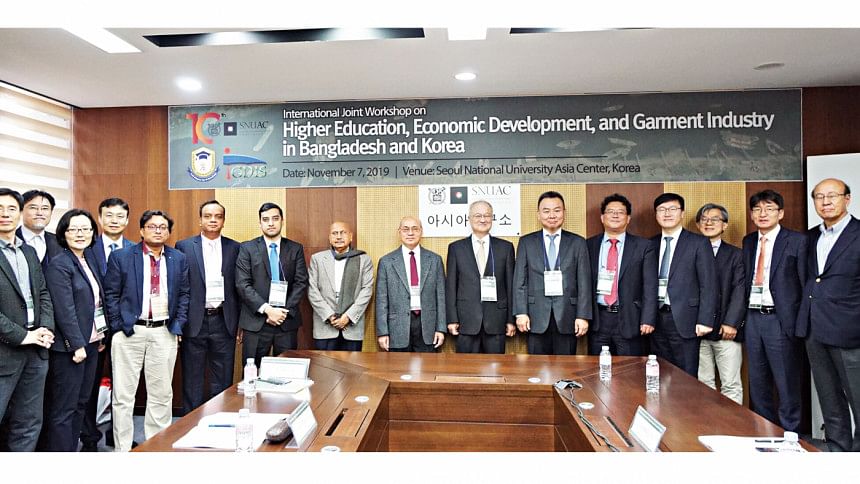 In December 2021, Chittagong Independent University (CIU) published a journal which was widely praised in the academic circle of Chattogram. The journal published research articles from famous teachers from home and abroad. CIU illustrates its dedication to emphasising research activities in addition to providing top-notch education by introducing this international standard journal.
CIU is developing its reputation as an educational institution by employing experienced academics with advanced degrees, ensuring quality education, developing curricula that incorporate practical learning, fostering student creativity through club activities, providing lab facilities, and launching joint educational initiatives with esteemed national universities.
The story of moving forward
In 1999, CIU started its journey in Chattogram as a branch campus of Dhaka's Independent University, Bangladesh. On February 6, 2013, the CIU was approved by the government and the University Grants Commission as an independent university.
Currently, the university has four faculties: Business School, School of Science and Engineering, School of Liberal Arts and Social Sciences, and School of Law.
The university has a separate centre serving as the focal point of research work of various faculties, accelerating the research activities of more than 3,000 students. Apart from this, the university has a separate fund to support research work. CIU's teachers research various topics, and their articles have already been published in multiple international journals. In addition to studies, there is much emphasis on extracurricular activities to develop the students' latent talent.
Memorandum of Understanding
CIU has MoUs and joint activities with at least 20 universities and institutions at home and abroad to work jointly in improving the quality of education. Some of them are Courier Seoul National University, Rennes School of Business, University of South Alabama, University of Utara Malaysia (UUM), Indian Institutes of Management (IIMs), Association of Chartered Certified Accountants (ACCA), NBR, City Bank Alo Certification Program, and more.
CIU has been following the North American Curriculum. As a result, students get an excellent opportunity to study abroad.
Rich library
The library has a vast collection of at least 12,000 books. There are various books and booklets on languages, literature, marketing, finance, management, human resource management, economics, history, dictionaries, engineering and science.
Besides, other than 1,150 audio-visual items, the library has a rich collection of research papers and a sizable collection of national and international magazines, including the most recent editions of Reader's Digest, Time, India Today, and the Economist.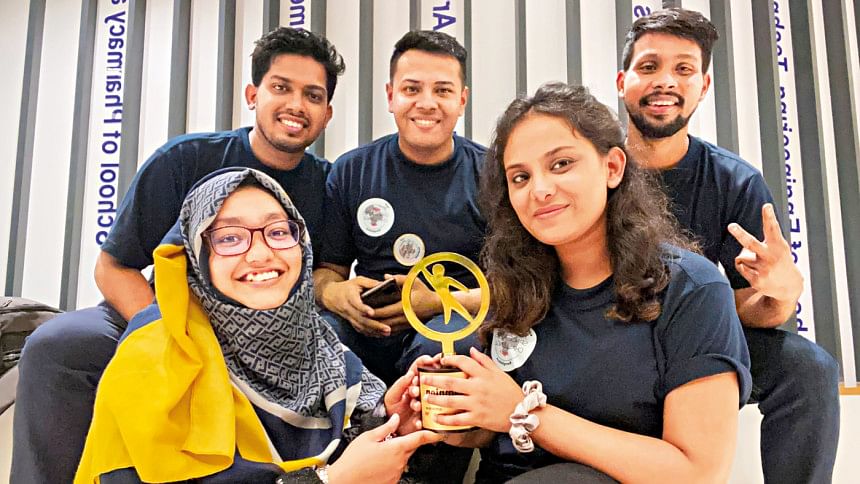 Promoting cultural activities through clubs
Alongside academic achievement, CIU students are known for their creative endeavours. Currently, 17 clubs of the university are carrying out activities in the campus : CIU Social Welfare Society, CIU Cultural Club, CIU Sports Club, CIU Art and Photography Club, CIU Intrinsic Finance Club, Independent Marketing Club, CIU Business Students Society, CIU Accounting Club, CIU-HRM Society, CIU Model United Nations Club, SLASS Debating Society, CIU Creative Writers' Club, CIU English Club, Independent University Science and Engineering Club, CIU Robotics Club, CIU Law Society and CIU SoL Debating and Mooting Club.
Led by enthusiastic university students, these clubs have engaged in activities such as distributing warm clothes to poor people, organising workshops and seminars for skill development on contemporary issues and different competitions. 
Preparation for convocation is underway
The first convocation of CIU was held on April 1, 2018. 180 students from different faculties received the certificate at an event that was graced by former Education Minister Nurul Islam Nahid.
Currently, the university is preparing for its second convocation and the students are all buzzing with excitement.
LFE programme is making the students competent
In addition to their academic work, CIU students participate in Live in Field Experience (LFE) programs to get practical knowledge of how businesses and organisations actually operate. The LFE programme is applicable to all four CIU faculties.
Institutes for enhancing education quality
The Institute of Governance, Development and International Studies, the Institutional Quality Assurance Cell (IQAC), and the Centre for Excellence in Teaching and Learning (CETL) Institute are just a few of the numerous institutes that CIU has built to enhance the quality of education. Independent directors oversee the operations of these institutes.
The CIU and City Bank jointly organised the 'City Alo Certification program', which inspired Chittagong-based women entrepreneurs to move forward with courage.
Achievement of the students
Students of CIU have received awards for their fresh and innovative ideas in several competitions in the country.
The team from CIU's faculty of Engineering won the NASA Space Apps Challenge 2022, which was recently held in Dhaka. The members of this team will represent Bangladesh in the upcoming NASA's Global Contest.
Students of the university showed great success in the 'Startup Business Idea Contest' organised by Junior Chamber International (JCI) Chattogram. They bagged the title of both champion and runner-up for their innovative ideas.
In addition, a team of the faculty of law won the best new team award at Jessup International Law Moot Court Competition 2021.
Vice Chancellor's view
Dr Mahfuzul Hoque Chowdhury, Vice Chancellor of Chittagong Independent University (CIU), shared, "Implementation of quality education requires quality teachers, curriculum and textbooks. There is no alternative to ensuring quality education to achieve sustainable development. We are working tirelessly to spread quality education.
"CIU has earned a reputation as a model university in Chattogram. A large number of students from Chattogram go abroad for higher education. Moreover, many go to Dhaka. But times have changed. CIU has brought innovation in higher education due to maintaining international standards. So, CIU is preferred by local students," he added.
Student's view
Adiba Hossain Dia, a student of the School of Science and Engineering, shared, "Major portions of our time pass with attending class, exams and lab work. The atmosphere at the university is pleasant. Our teachers are experienced and compassionate towards teaching."