We should emphasise on active learning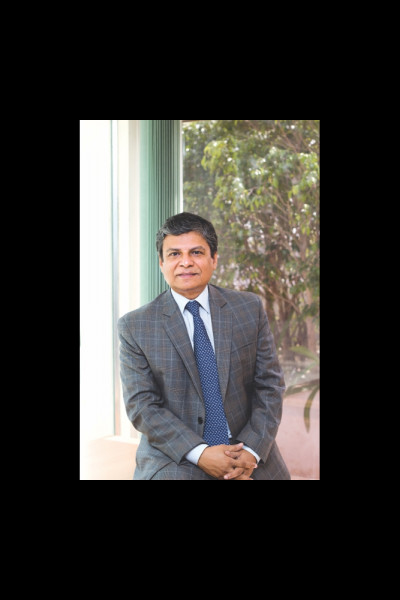 ULAB was formally launched on October 1, 2004. From the beginning, quality was the top priority for the board and me, as I came here from IBA of Dhaka University, which is a high-quality institute. At ULAB, we have set up Internal Quality Assurance Cell. So, ULAB will fulfill all the requirements the UGC wants us to fulfill in terms of quality of teacher, curriculum, teaching methodologies, facilities for the teaching environment, research etc. We must address the quality issue for our own existence and to improve as an institution. We are very ambitious. We want to be the top private university by 2023.
We have set up a centre for excellence in teaching and learning. When I joined this university, there were six or seven American teachers here, who were very smart and qualified. I am sorry to say that the teachers from North America, Western Europe, and Australia are way above us in terms of teaching skills. They taught us how to respect the students. I am sorry to say that here in Bangladesh, we the teachers do not respect our students.
We made an MOU with the University of Gloucestershire. Under that memorandum, we brought two specialists in order to improve the quality of our teachers. We started to put emphasis on active learning, rather than passive learning, which includes interactive classrooms, group discussions, presentations, etc.
ULAB is a research-intensive university, with multiple research opportunities for its faculty members and students. We engage our students in research in a slow but steady manner. As a liberal arts university, we incorporate the values of liberal arts and sustainability into our curriculum through the General Education Department and its Centre for Sustainable Development (CSD). In the four-year Bachelors degree programme, we try to train our students on how to learn for and by themselves. We give them the skills required so that they can continue learning on their own for the rest of their life.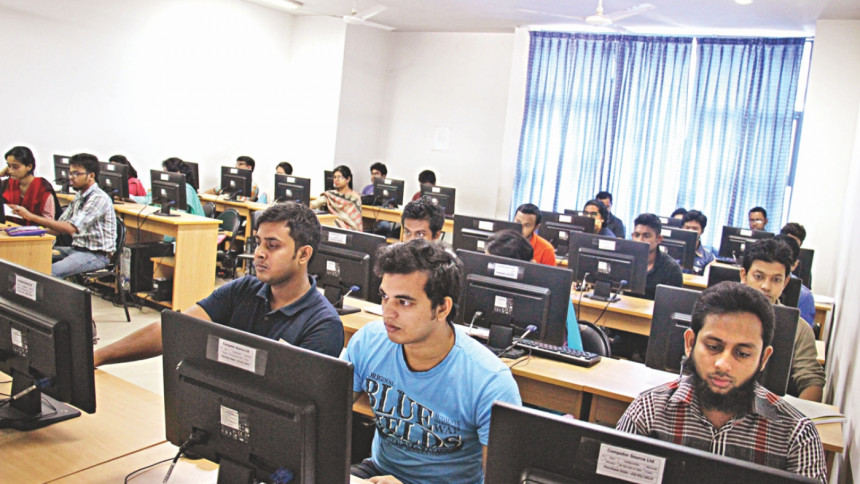 We are always trying to improve our quality. We have started the Centre for Excellence in Teaching and Learning, which aims to improve the teaching pedagogy of our teachers. Here in Bangladesh, a school teacher has to take training courses on teaching but a university teacher does not need to take any training. A good student is not necessarily a good teacher. So, teacher training is a vital issue.
We are also strengthening our Students Affairs Department. Each year, we get huge numbers of students from outside of Dhaka. They face numerous challenges with the university environment. Sometimes they get out of track. We try to improve the English skills of our students. We have set up many labs on particular disciplines.  The students who are weak in a particular subject can use the labs to improve their skills, as they act as additional tutors.
ULAB has a fantastic cricket team, which has already won many tournaments at home and abroad.
We are given the students for four years to make them skilled. And fortunately, we receive good response from employers who recruit our students about their attitude and performance.
For improving our research quality, we have set up six research centres. These are: Centre for Bangla Studies, Centre for Language Studies, Centre for Enterprise and Society, Centre for Sustainable Development, Centre for Advanced Theory (CAT), and Centre for Archaeological Studies.
The mainstay of co-curricular life at the university is its clubs, which maintain regular weekly activities to enhance skills and learning, including educational field trips, workshops, seminars, games, concerts, inter- and intra- university competitions or tournaments, etc. ULAB is a proud and active member of the Duke of Edinburgh's Award programme. Members of our adventure club have also succeeded in climbing the Himalayan ranges.
With funds from World Bank, we plan to set up a laboratory to train young engineers on the 'Internet of Things (IOT)'.
Accreditation is a positive thing. But I think it should be done by the association of private universities.  The government should not be directly involved in this process.
We do not get any fund from the government and are a non-profit organisation. So, I think any kind of tax or VAT should not be imposed on private universities.