We need to digitalise our higher education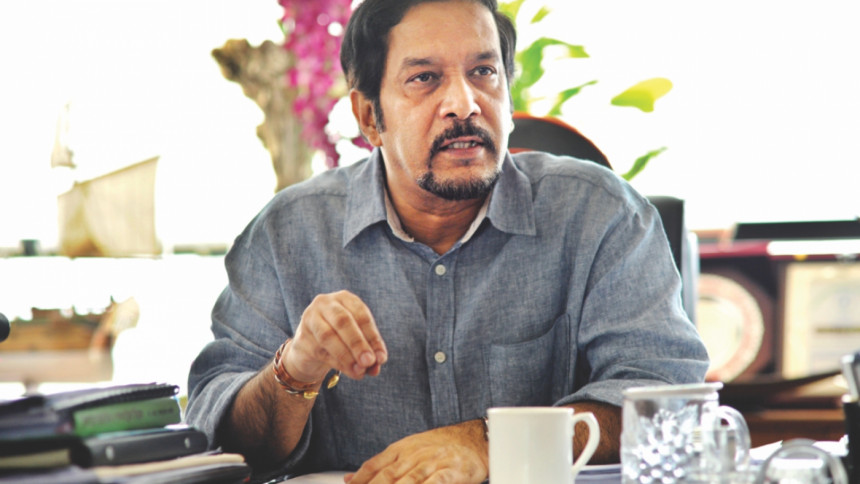 In 2009, UNESCO published a report titled "Trends in Global Higher Education: Tracking an Academic Revolution" which highlighted the rise of the knowledge based economy in a world order witnessing unprecedented change. This finding has tremendous repercussions in increasing the demand of higher education -  a phenomenon which may be called "democratization of education".
The main goal of higher education is to create skilled manpower and to ensure effective use of human resources. It is clear that the mechanisms currently in place in our country are not adequately designed to meet the demands of the global market. Private entrepreneurs have been involved in the education industry of various countries since the 80s. Following this trend, a considerable number of private universities have been set up in Bangladesh. These universities play an important role in producing quality human resources for both the local and international markets. As a result, the higher education sector has been transformed into a competitive market. Concurrently, there is an ever-increasing demand for extensive research on the impact of privatization of higher education. In order  to make the private education system more effective, more research and experimentation is needed to identify our shortcomings and find innovative solutions to existing problems.
John Daniel, the President and CEO of The Commonwealth of Learning, emphasized the importance of open and distance learning in a recent seminar. He urged all education providers to incorporate the fruits of the technological revolution in the higher education sector. He cited many successful examples of this technological transformation of education system. In Bangladesh, Anir Chowdhury, Advisor to the UNDP and USAID-supported Access to Information (A2i) Programme, also put forth the idea of "education going outside the building". Quite a few revolutionary distance learning ideas are in the process of being scaled up through the A2i's Service Innovation Fund, a shining example of the progress in Digital Bangladesh spearheaded by our honourable Prime Minister.
Technology has made it possible to provide high quality services in a shorter timeframe than ever possible before. The total disruption of postal communication after the invention of e-mail by Ray Tomlinson in 1976 is a good example in this regard. Radical changes in our everyday lives are already evident due to the magical influence of the tech genie.
Regarding education quality, we often measure the standard of a private university with the yardstick of having a permanent campus. Our media often focuses on this particular issue with great zeal. Whether it really matters or not is an issue of perspective. As a common citizen I believe that quality teachers, well-equipped laboratories, rich libraries, job-oriented curricula and an amiable learning environment are the keys for building an effective education system. I do not want to belittle the importance of proper academic buildings but we have to keep in mind the dangers of a narrow scope of vision, especially in terms of education. In this age of disruptive technology, there is a significant chance that these large academic buildings will become redundant. That is why I think we should think about investing in the technological changes that can better equip us to provide quality education services to the students. We have often seen regular academic activities being hampered due to student protests, blockades and general unrest. As a result it becomes really difficult to complete courses on due time. At present, many teachers are guiding their students over the phone or through internet so that students can complete their courses on due time. Students are even taking online exams. All these initiatives are appreciable. It proves that education should not be confined in the four walls of class rooms. Now we do not require large space for libraries - we can digitalize our library and provide 24/7 access to our students so that they can avail all the library facilities in their home.
Recently, the World Bank has said that Bangladesh is doing a great job though we do not have an adequate management system. That is why we need to invest more in creating a better management system of our private education. We need to invest in research and development, skilled teachers, effective learning environments, extra-curricular activities and focus on improving the quality of education and devising a market-oriented curriculum. Incorporating technological changes into our higher education system is of paramount importance for sustaining the revolution in higher education.