Tribute to a towering figure of history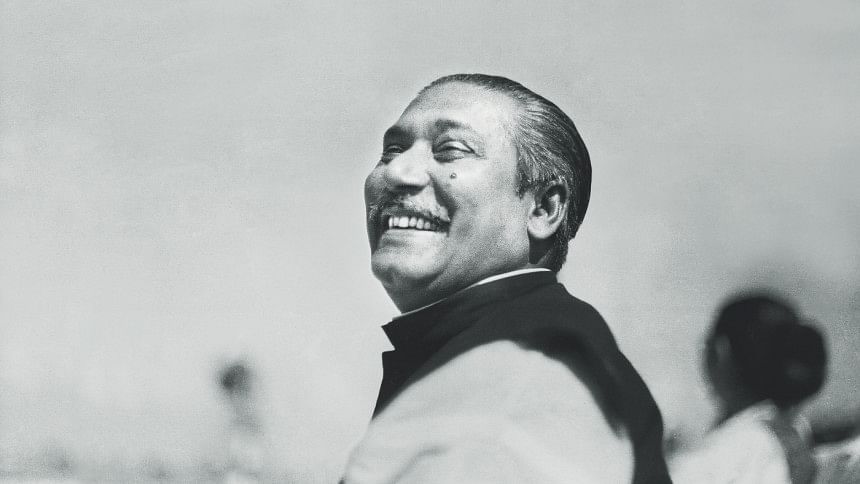 We bring out a special issue today dedicated to the man who led us to freedom and made possible the birth of our country – Bangladesh – and whose birth centenary we start observing from today.
His public life started as a schoolboy. And it never stopped till his last breath when he, along with all members of his immediate family, save the two daughters Hasina and Rehana, were brutally murdered on 15th August 1975. Throughout his life he dedicated every bit of his energy, most of his actions, the entirety of his thoughts and every ounce of his emotion to one single dream – betterment of his people – which, his experience convinced him, could only be achieved through independence. He was a man possessed – to struggle, to confront, to face odds and to suffer and to serve.
It was his ability to unify that made us come together; quality to inspire that made us dream of independence; capacity to mesmerise with his words and oratory that made us bold; enormous courage that drove us to strive for the impossible; and honesty of purpose that made us trust him so completely.
Our special publication tries to bring out the person – Bangabandhu – through his own writings and some letters written to and by him. We hope our humble effort helps our readers to understand better this towering figure of history but for whom our freedom may not have come when it did.
Mahfuz Anam, Editor & Publisher