Major World Events in 2015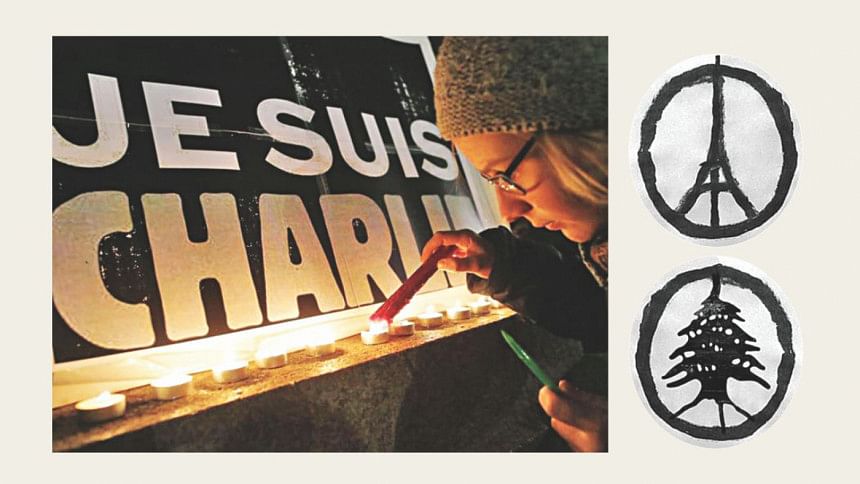 Charlie Hebdo Attack 
(January 7, 2015)
 
                                 Beirut Bombing 
                                 (November 12, 2015) 
                                                                  Paris Attacks 
                                                                  (NOVEMBER 13, 2015) 
This year Europe suffered the worst terrorist attacks in 11 years with Paris being hit two times. It began with a massacre at the office of satirical magazine Charlie Hebdo on January 7, and at the end of the year a series of gunfire and blasts occurred in French capital leaving at least 128 killed. Besides Europe, Lebanon faced a deadly blow on November 12. Two suicide bombers killed at least 43 people. ISIS claimed responsibility for all three attacks. 
---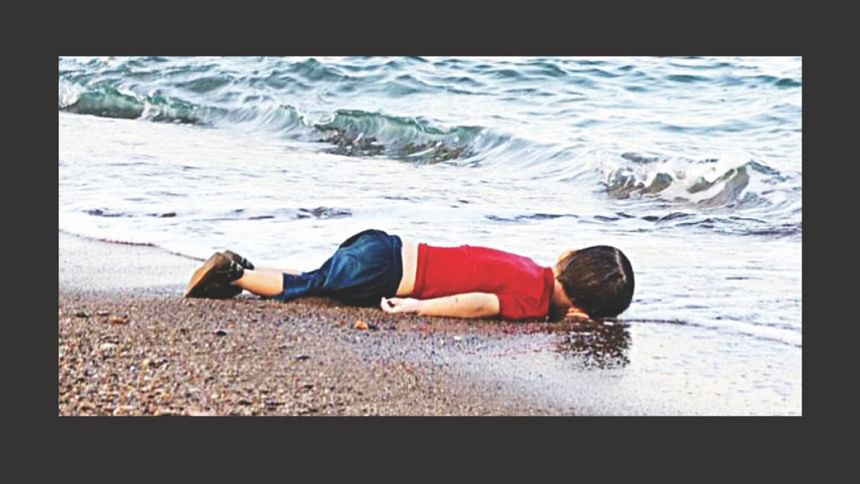 Migration crisis in Europe 
The image of Syrian toddler Aylan Kurdi made global headlines after his dead body washed up on the shore of a beach in Turkey. Vast numbers of migrants from war-torn Middle Eastern regions have made their way across the Mediterranean to Europe in 2015, sparking a crisis as countries struggle to cope with the influx, and creating division in the EU over how best to deal with resettling people.
---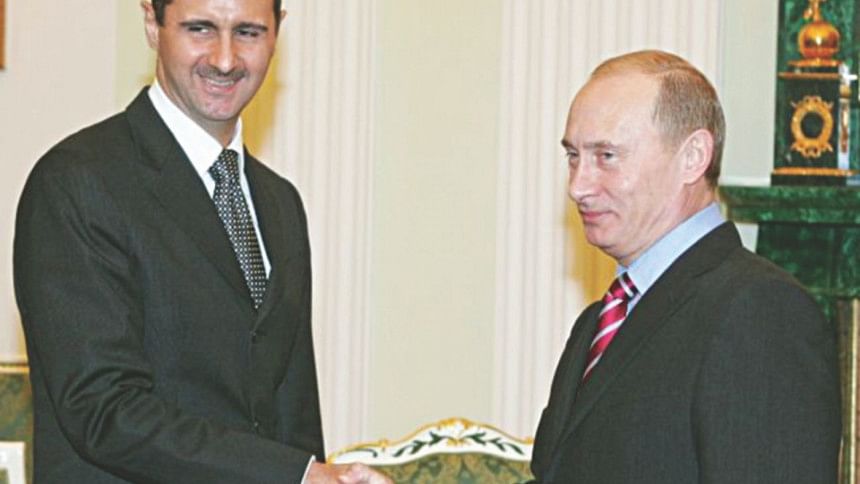 Russia intervenes Syrian civil war 
(september 30, 2015)
Russia begins air strikes against ISIS and anti-government forces in Syria in support of the Syrian government adding an unpredictable new element to a four-year-old war that has already drawn in the United States and allies, fueled a refugee crisis and expanded the reach of the IS.
---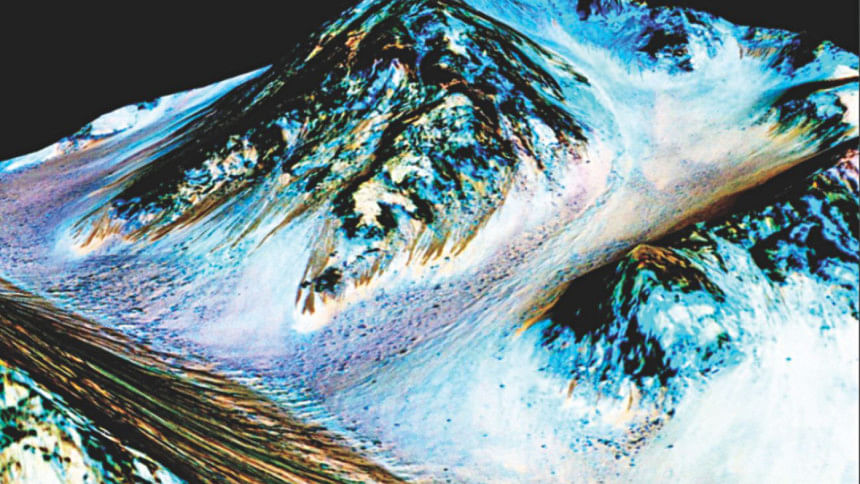 Flowing liquid water found on Mars 
(September 28, 2015)
NASA reveals strong evidence that seasonal life-giving salty water still flows on Mars. The dark streaks visible in this photo are caused by flowing water. 
---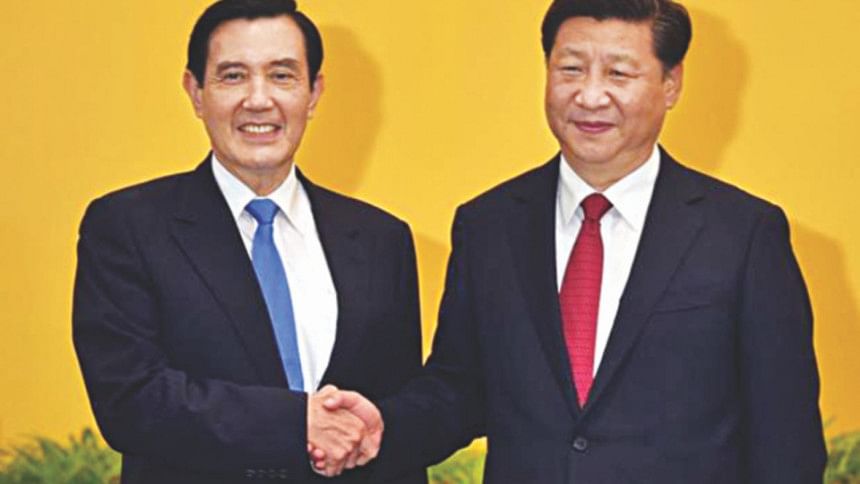 Historic China-Taiwan Handshake 
(November 7, 2015)
Chinese and Taiwanese presidents, Xi Jinping and Ma Ying-jeou, formally meet for the first time since 1949. 
---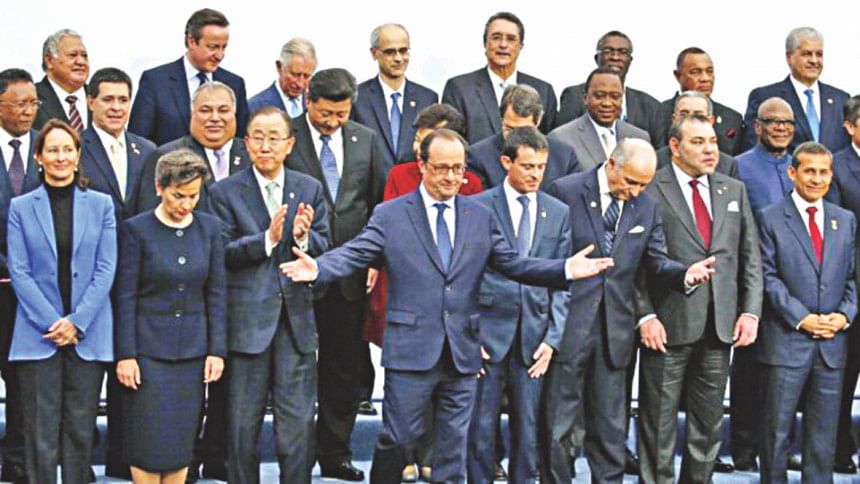 COP21 UN Climate Change Conference, Paris (november 30 - december 11, 2015)
The 2015 United Nations Climate Change Conference (COP 21) was held in Paris, attended by leaders from 147 nations. For the first time in 20 years of UN negotiations it strived to achieve a legally binding and universal agreement on climate with the aim of keeping global warming below 2°C.  
---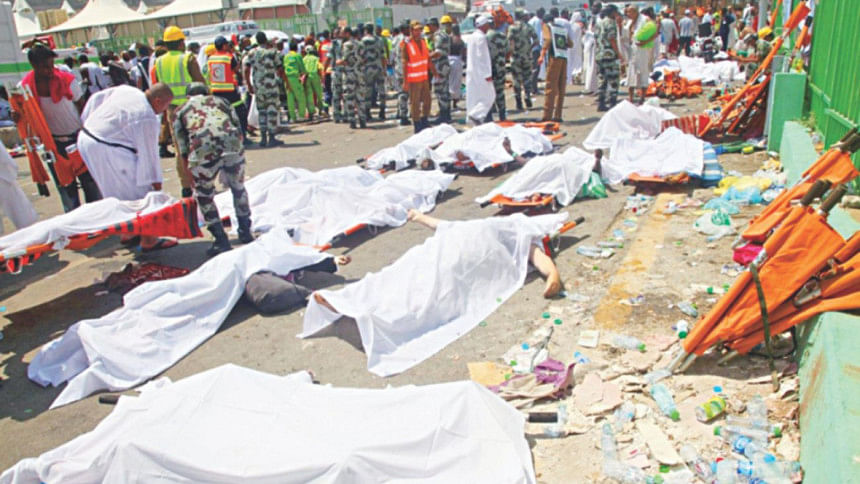 Mecca Hajj stampede
(september 23, 2015)
At least 717 people were killed in a stampede in Saudi Arabia during the pilgrimage. It was the deadliest incident in 25 years. 
---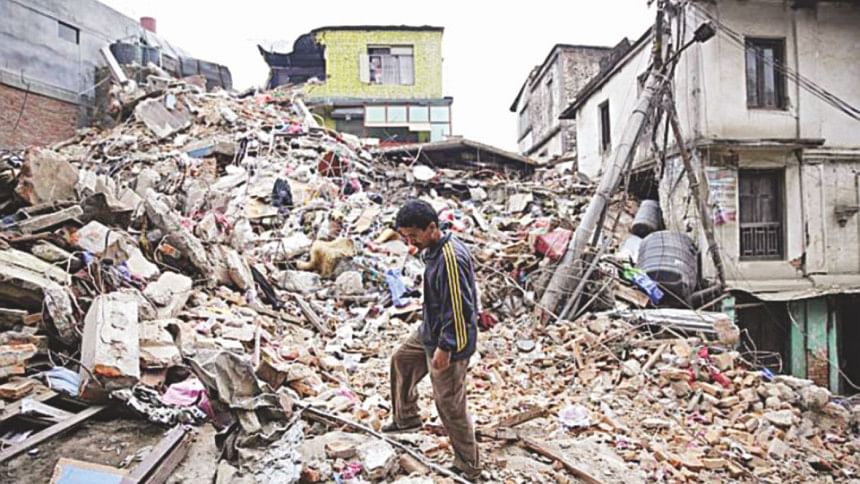 NEPAL Earthquake
(APRIL 25, 2015)
A magnitude 7.8 earthquake striked Nepal killing 8,857 people in Nepal, 130 in India, 27 in China and 4 in Bangladesh, with a total of 9,018 deaths.
---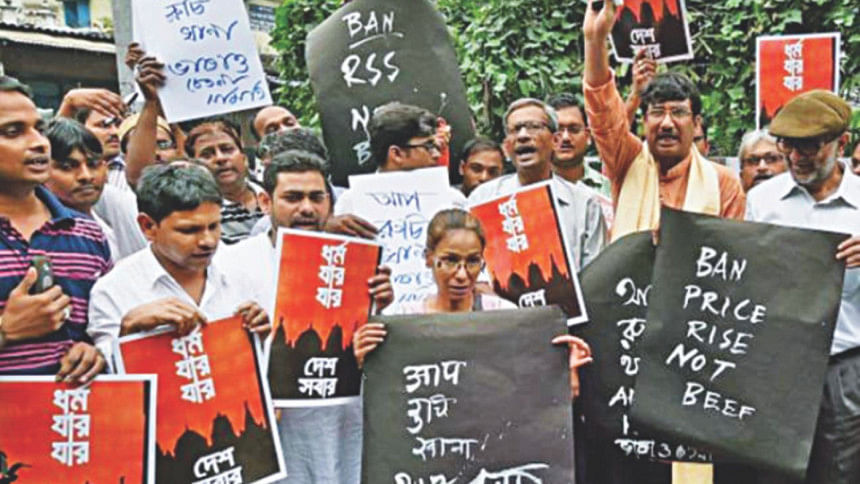 Religious Intolerance in India 
Intolerance touched a new high in India in 2015 with Muslims being murdered for storing beef, scholars, celebrities and public speakers being chastised for their intellectual views and saffronisation of public institutions. 
---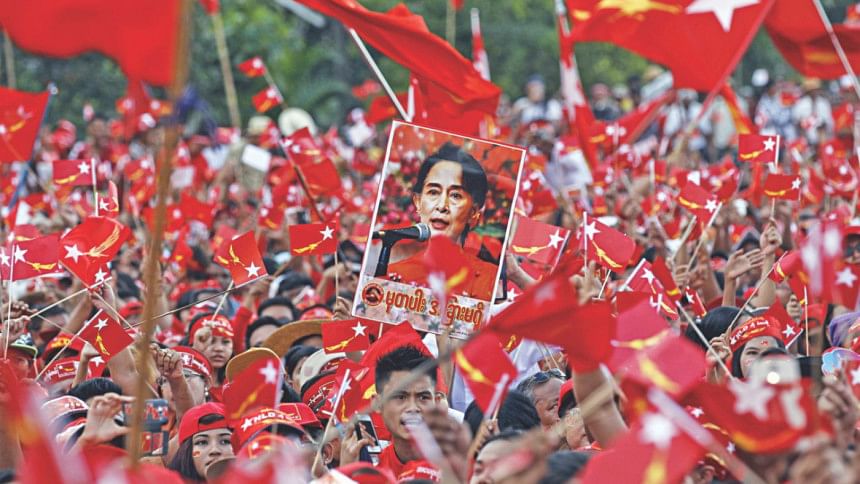 Myanmar Election 
(NOVEMBER 8, 2015)
Aung San Suu Kyi's National League for Democracy (NLD) won a landslide victory in Myanmar after general elections on 8 November. It was the country's first national vote since a nominally civilian government was introduced in 2011, ending nearly 50 years of military rule.
---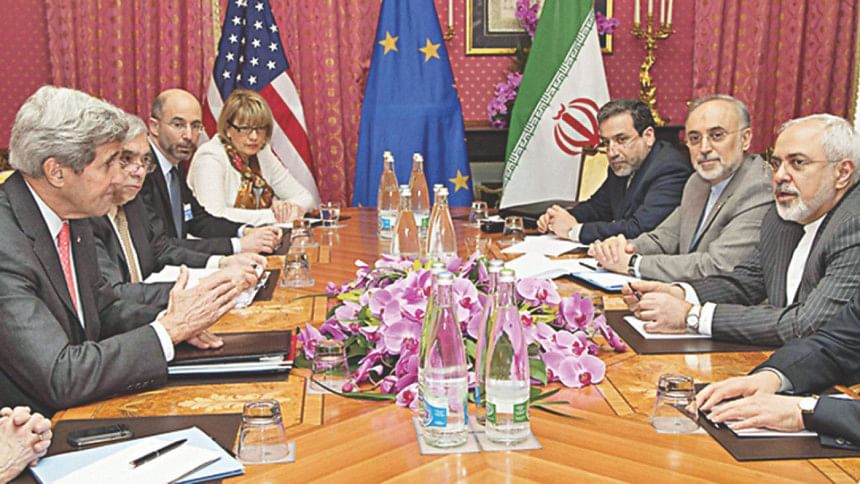 Iran Nuclear Deal 
(july 14, 2015)
Iran and the group of six nations, the United States, UK, France, China, Russia, and Germany, reached a historic agreement to limit Iran's ability to produce a nuclear weapon in exchange for the lifting of crippling economic sanctions. Iran agreed to reduce its stockpile of enriched uranium by 98 percent, place two-thirds of their installed centrifuges under international supervision, give the International Atomic Energy Agency (IAEA) permanent access "where necessary when necessary," and accept a resumption of sanctions if Iran violates any of the terms.