Bangabandhu's Voice in Parliament: Moments of Inspiration
"If justice fails, equity fails, fair play fails"
November 29, 1955
This is most objectionable attitude of the Government that we sit here for framing the Constitution for the people and two of our colleagues are detained in the jail. For Whom are you going to frame the Constitution? Are you going to give freedom of speech, freedom of action to the people of Pakistan. When you do not have any other law under which you can arrest a person, you haul him under this so-called Public Safety Act. This is the blackest Act on the statute book of Pakistan. I do not know how long such an Act will continue. I want to warn you. Sir, that you must do justice to all people without fear or favour. If justice fails, equity fails, fair-play fails, then we will see how the matter is decided. I request the Prime Minister through you to do justice and take immediate action because his Government has arrested these persons and as such he has got the responsibility of seeing that these persons are immediately released though he has said that his Government is not responsible for these arrests. But the East Bengal Government has said that these arrests have been made on the bidding of the Central Government. Sir, this is the position. Where can we go now? The Prime Minister should see that these M.C.A., S.M.L.A.S and other persons who have been arrested are released immediately and forthwith otherwise we will have to take some other action that my leader will tell you later on.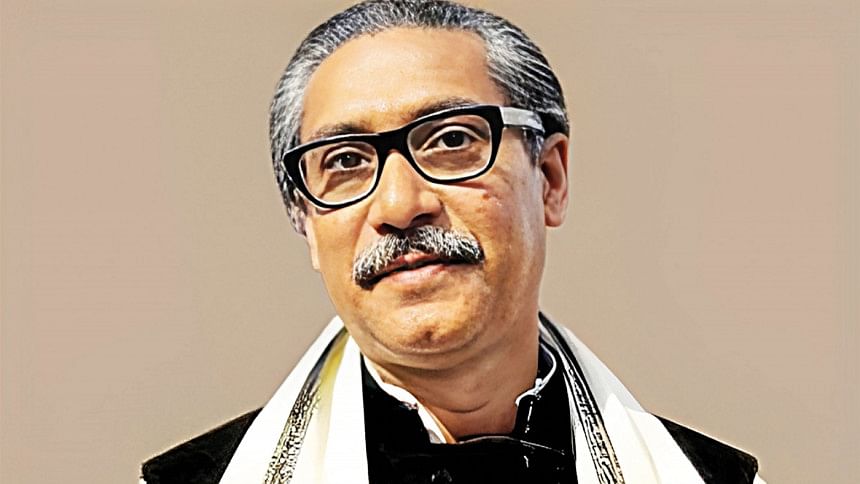 "I do not know whether the Quaid-i-Azam's soul is at peace or not"
January 21, 1956
Here there is zamindari system, you know. Then you know who suffered for Pakistan the poor refugees but where they are living and what is their position. Big properties and lands have been left by Hindu and Sikh landlords and zamindars. But these properties have been taken away by the landlords coming from India, who were a privileged class, That land has not been equitably distributed among poor masses who are living in Lalookhet and near the Mazar of Quaid-i Azam. I do not know whether the Quaid-i-Azam's soul is at peace or not, for them. They have no shelter, they have no land, why do not you distribute that land according to Islamic tenets? Do not do mockery to Islam, give them to the people. But you would not give these lands to people because you want to satisfy the privileged classes as you have to depend on privileged classes to govern this country. Although the condition of masses and refugees is so poor, these landlords have been given safeguards, in the constitution. We cannot change the constitution every now and then and how can you give lands to poor refugees and masses or to poor cultivators who are also Muslims, better Muslims than these big people They believe in Allah and say their prayers. How many rich people say their prayers I do not know but I have seen poor masses saying their prayers all right. Whether they have got their janamaz or not. You are making an Islamic constitution and you talk of Islamic ways but what you are giving in one way you are taking away in another way, and the poor masses have to suffer most.
"There must be Parity in all respects"
February 4, 1956
It was stated that at the time of partition there was only one I.C.S. officer in East Bengal and there were no Engineers. I say that Bengal with 16 per cent literacy has only such a meagre representation in the service. Sir, this fact must be realised that it costs an individual Rs. 200 to come from East Bengal to this place. If you recruit in East Bengal and give a job you will find a large number of people from East Bengal coming forward. There are such a large number of M.As. and B. As....... (Interruptions)....... Sir, my time has been spoiled.
There must be Parity in all respects. We do not say that you implement Parity at once. What we say is that unless and until Parity is reached, Bengalis must get first preference. We must co-operate and there should not be a stepmotherly treatment meted out to East Bengal. When you want a certain thing to be done, you agree to a thing and the next day you disagree.
There must be parity in all respects and not merely in the matter of representation. Take the case of business. Bengalis do not get one per cent business. They come from East Bengal; stay in Hotels and spend Rupees ten or fifteen per day and go back without a licence.
And this is all by way of request. However, all this cannot continue for all time. We do not offer threats; we are brothers; we want co-operation and goodwill; we want to live together in Pakistan. But please do justice. If you fail to do, a time will come when the consequences may be disastrous.
"Creating a Golden Bengal is impossible without people with golden hearts"
October 12, 1972
Without a constitution, a country is like a rudderless boat, a sail-less boat. In a constitution, people will have rights, and along with those rights, they will also have responsibilities. Here, a free-style democracy may not prevail. In a constitution, the rights of the people will exist, along with responsibilities. And as far as possible, the form of constitution that has been adopted will remain a true symbol of the hopes and aspirations of the people, and I have no doubt about that.
Our ideals have remained pristine. Based on these pure ideals, Bangladesh achieved its independence. And guided by these ideals, this country will move forward. Nationalism - Bengali nationalism - this Bengali nationalism will flourish in Bangladesh. With the essence of Bengal, its history, its skies and winds, and the blood of Bengalis, the nationalism of Bangladesh will thrive.
I believe in democracy and have faith in the people's right to vote.
We believe in socialism, where an exploitation-free society will exist. The exploiting class will never be able to oppress the people of the country anymore. And without socialism, seven and a half crore people cannot survive within fifty-four thousand square miles. Therefore, the economy will be socialist.
And there will be secularism. Secularism doesn't mean irreligiosity. Hindus will practice their religion; Muslims will practice their religion; Christians, Buddhists - everyone will practice their respective religions. No one will interfere in someone else's religion; the people of Bengal do not seek to interfere in matters of religion. Religion will not be used for political purposes. Religion will not be exploited in Bengal for political gain. If anyone does so, I believe the people of Bengal will retaliate against them.
Based on these four ideals, the governance of Bengal will be established. This is what the people desire, what the people believe. People are fighting for this, millions of people have sacrificed their lives for this. It is with this ideal that a new society of Bengal will be built. Creating a Golden Bengal is impossible without people with golden hearts.