Women's Day Special
Yes I do belong – Women closing the gender gap in unconventional professions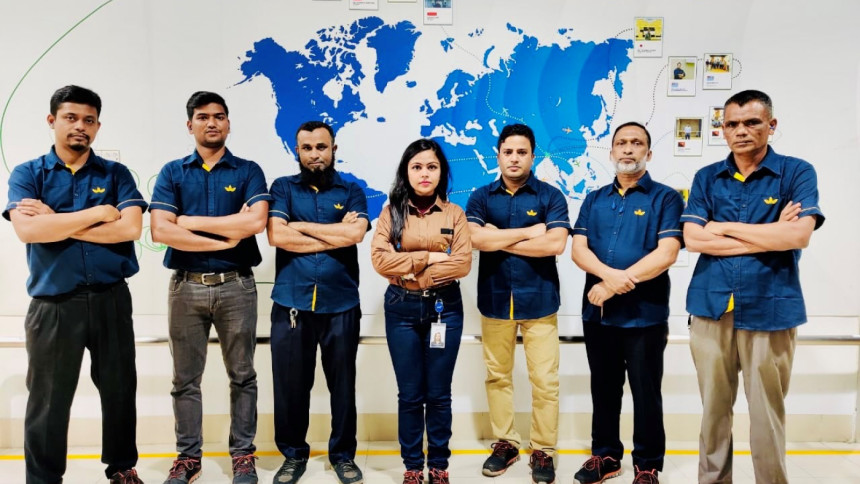 Women grow up being told to rein in their dreams and aspirations to fit a certain template of what the world thinks they should be like. Their thoughts, actions and ideas often get muddled in dictation, and their choices and ambitions often get confuddled in self-doubt. For too long, mythical tales of women not being good leaders or only being good for certain "woman-friendly" professions have polluted safe spaces. Against all odds and in fact owning these odds, the women at BAT Bangladesh are currently exceling at jobs that are infamous for being "a man's job". Starting from being the sole in-charge of a territory to working in the frontline at the factory in shifts to overseeing large teams – these women are doing it all.
The path to success is never easy and most women have struggled to prove themselves. Rahat Ara Kabir Kheya, Area Manager – Chittagong South at BAT Bangladesh grew up in a home full of working women. With a dream of becoming the managing director of a fortune 500 company someday, she started her career in sales. From early on in her career, she led a team of 200 salespeople, being the only woman in the compound, living in a remote corner of the country. Kheya said, "The retailers I worked with weren't habituated with discussing business with a female, but down the road I realized that with empathy and willingness to adopt, I can earn my team's respect and trust."
Shukla Chakma joined BAT Bangladesh as the first female Assistant Leaf Officer. From using a scooter during her initial days to commute in the hilly roads of Khagrachari to staying resilient in her pursuit to conquer all challenges, she grew up and developed herself as a professional. She said, "I have always wanted to break stereotypes and set an example so that the next generation of women can come forward and work in 'unconventional' fields".
Maisha Tabassum joined BAT Bangladesh as a Team Leader in the factory. Despite graduating from a top engineering school, she didn't feel involved in the technical aspects of the machines at first, restricting her from fully contributing to the technical decisions in the team. She persevered and started interacting with the team and guiding them with her technical understanding. Soon her team started coming to her whenever they needed any technical guidance. Maisha said, "I led a team of 34 factory employees – all male and much older than me. I worked with different machine modifications. When I saw them coming to me with new ideas and seeking my counsel, I felt that I have gained the place of their leader."
Shaneela Zaheed, Line Lead at BAT Bangladesh, loved working in a factory from day one. Staying away from family was difficult, but with time she realized that the experience was necessary in her journey of growing up. Her work was relevant to both the fields of engineering and agriculture, and as a EEE graduate this was indeed a challenge. But leading a huge team at such an early age made her feel that she is accelerating her growth both personally and professionally.
Nuzhat Nehrin, Brand Officer at BAT Bangladesh, always strived for a multifaceted and fast-paced career and choosing an unconventional career was her pathway to reaching that goal. She said, "Working in a field that is not welcoming to women poses a doubt on whether I am in the right path. But having a support system at home and at work drives me to overcome everything and move forward."
Narjis Mostafa, Utilities and Site Service Executive at BAT Bangladesh began her career in the outstation factory at Kushtia. Despite stares and whispers from the locals who couldn't fathom an independent girl living on her own, with her grit and resilience she thrived in a completely new environment. At one of the closing ceremonies at her factory, where she spoke in front of a crowd of almost 2700 people, the daughter of one of the factory employees said to her, "I want my dad to give me education like you so that I can grow up to be a confident and independent woman like you". Till this date, it was one those moments in Narjis's life where she felt incredibly proud of herself and felt like she was really making a difference.