Quality materials for quality construction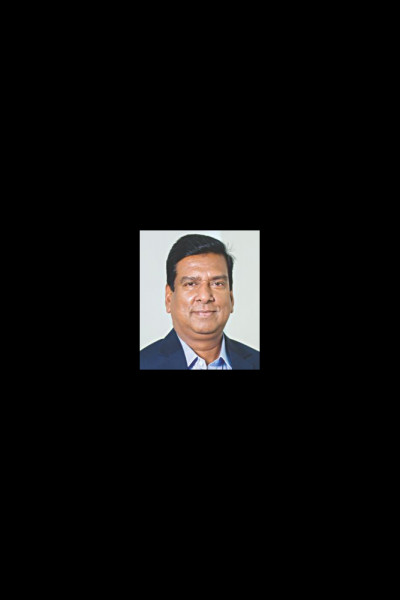 Indeed, Bangladesh is making tremendous economic progress. Infrastructural development will play the most important role if our economic development is to continue and our growth maintained. This infrastructural development should be sustainable and quality product is essential for sustainable infrastructure. Quality changes the nation. This slogan is applicable in all arenas.
The preliminary expenses for quality products may be a bit costly, but there is long-term advantage to this. As a nation, we should be more aware and encouraged to manufacture quality products. Many entrepreneurs who were making quality products stopped production, and many of them are compromising product quality due to lack of positive response from the market as well as price distinction.
Cement is one of the premier components in the construction industry. Although as many as 76 cement manufacturing companies have been established in Bangladesh, presently around 42 large- and small-scale companies are producing cement. Their annual production capacity is 55 million metric tonnes, while the total demand of cement in the country is 27 million metric tonnes, showing a huge surplus production capacity.
Among the companies that are in operation, some are making profit, some are breaking even and the rest are losing concerns. Despite the surplus production capacity, some existing companies are enhancing this capacity and new companies are also entering the market with huge investments. It is our forecast that by 2019 total cement production capacity will reach 80 million metric tonnes, while annual demand growth is only around 10 percent. The demand growth was 15.32 percent in FY2015-16 but dropped to 10.78 percent in FY2016-17. The growth rate was 11.37 percent as of November of this fiscal year.
The above numbers do not indicate a positive sign for the cement industry for the period of the next five years. However, the scenario can be changed in terms of internal demand. Bangladesh is far behind in cement consumption compared to other regional countries. The per-capita cement consumption is 1700kg in China, 1250kg in South Korea, 800kg in Malaysia, 500kg in Thailand, 270kg in Myanmar, 312kg in India and only 164kg in Bangladesh. As the development of a country can be measured by the consumption level of cement, the figures show that we have a great opportunity to increase cement consumption and to achieve higher GDP growth.
But unplanned investment in this sector within a short period of time is not good at all. It's making the sector vulnerable. We should emphasise on quality, not quantity or volume, to make infrastructure sustainable for our next generation. At the same time, I would also like to emphasise on the quality of steel and ready-mix concrete products that are essential for infrastructural development. Steel is vital for reinforcement of mega-structures and ready-mix concrete for ensuring the strength of structures. These two components not only make a structure strong, but also reduce costs—these have worldwide recognition. Modern technology-based ready-mix concrete is available in our market too. Customers' desire is only needed for the consumption of these products. Some companies in Bangladesh are producing cement, steel bars and ready-mix concrete based on international standards.
As one of the most densely populated countries of the world with limited land area, we need to focus on vertical construction of multi-storied buildings and skyscrapers to accommodate the huge population. There is no alternative to maintaining the existing arable lands for agricultural purposes to ensure food security for our people. We should adopt techniques for maintaining land. China, Japan, Korea, Singapore, Malaysia and Hong Kong are constructing multistoried buildings to protect their arable lands. Bangladesh too has immense scope to be in the same league as these countries which have highly developed physical infrastructures. And structures should be strengthened as well as be made sustainable through quality products. I repeat: Quality changes the nation.
Md Alamgir Kabir is the Managing Director of Crown Cement Concrete and Building Products Ltd.