Mega infrastructures in sync can transform a society
In conversation with Dr AFM Saiful Amin, Professor, Civil Engineering Department, BUET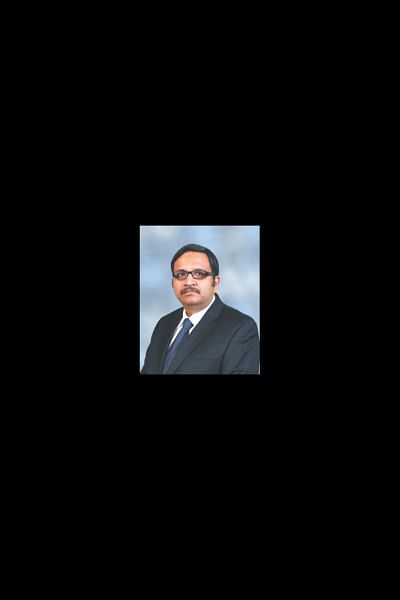 Bangladesh is expected to be a middle-income country by 2021. To cater to the increased demand of a larger economy, the country's infrastructures need to be developed, operated and maintained adequately. Certainly, small aerodromes will be developed into large airports, large airports into regional hubs, small intersections into large interchanges, small bridges into long expressways, national highways into regional corridors, and so on. Several mega projects are now on the fast track for implementation by the government. Many of these projects will be completed by 2021. Fast track mega projects must have the capacity to transform a society rather than stand as a landmark monument, explains and points out Professor Saiful Amin. But is there a clear plan for how we will integrate operations of these large-scale infrastructures? What is the maintenance plan? Where are the missing links between the projects? Are we addressing those? This interview with Professor Saiful Amin follows these questions, which are absolutely vital in the present context.
Dr Amin elucidates the idea of integrated development with large-scale infrastructures as an ideal situation where each infrastructure will be developed for hand-in-hand operation. For example, the government is building national highways which will also function as regional corridors. To harness the potential of our land ports and sea ports, custom stations need to be developed to a level that can handle bulk movement of export and import goods. When planning to run rail lines along the Padma Bridge, we must consider constructing connecting railways on both sides of the bridge at the same pace, through the Padma Bridge Rail Link Project. Otherwise, the investment in rail alone on the Padma Bridge Project will remain idle and the country will have to bear investment and operational costs without getting any service. Synchronisation among all infrastructures is crucial. If it does not happen, we will lose the rhythm, opines the expert.
He further emphasises assessment of life cycle cost, which includes initial investment and operational and maintenance costs throughout the lifetime of an infrastructure. It may increase initial costs but results in significantly reduced operating and maintenance costs in the longer term.
Integrated development also includes training of skilled manpower for the construction sector, adds Professor Amin. Globally, we are seeing robust but gradual adoption of ICT in the construction sector. Bangladesh should follow the metamorphosis in this sector and invest in graduating from labour-intensive construction to ICT-enabled construction. It is not a matter of pride that we have a large reserve of low-cost labour force. If ICT giants such as Google and Apple are involved in mega construction projects, what are we going to do with our unskilled labour? Are they even capable of adopting ICT-based construction technology? We need to ask whether we have an adequate number of capable engineers for the management of big integrated infrastructure projects. Unfortunately, the answer is in the negative. We must first start improving our engineering education to keep pace with the advancement happening globally in the construction sector, recommends Dr Amin.
Finally, integrated development with mega infrastructures requires planning which integrates across all infrastructure projects and resources, ensures their optimal usage and considers the consequences of all possible construction decisions before you make them, shares Professor Amin. He adds that keeping in mind the strategic location of the country, we should also explore the potential of using our infrastructures on a regional level. Thus, Bangladesh's airports can serve as a regional hub for neighbouring Nepal, Bhutan and the seven sister provinces of India. Similarly, development of a deep sea port will save a huge amount of foreign currency of the country as well as attract neighbouring countries to use the port as a regional hub, concludes Professor Amin.