Pandemic battered insurance sector sees boosted digitalisation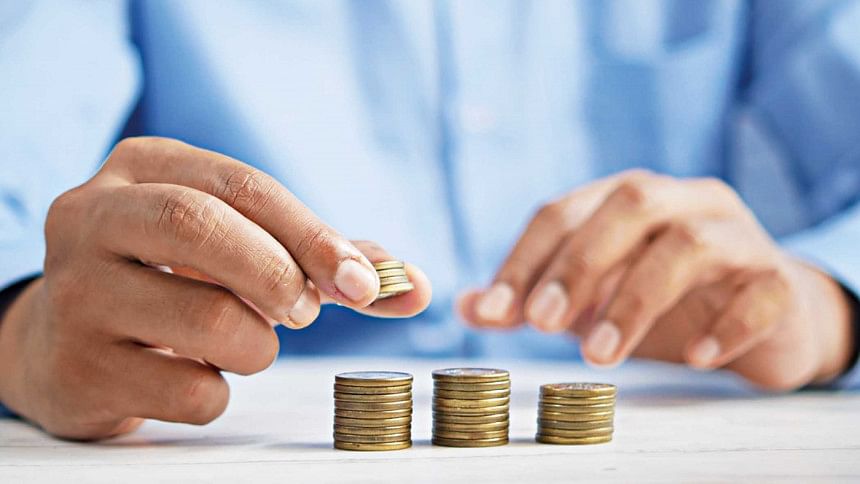 Insurance companies in Bangladesh were adversely impacted by the ongoing coronavirus pandemic as physically reaching their clients became tougher amid the restrictions on public movement imposed to curb infection rates.
However, the good thing about this period was the rapid advancement of digitisation in the country.
The pandemic expedited the digitisation process, which will go on to boost confidence and transparency in the sector in coming years.
The most important drawback for the sector is low public confidence, so digitisation was important, according to industry analysts.
Now, many life and non-life insurance companies allow people to pay their premiums through online platforms and even claims can be settled digitally.
Life insurance policies are normally sold with physical motivation from agents but the process was hit as public movement was banned for a few months in two phases amid the intensifying Covid-19 crisis.
Even after the ban was withdrawn, reaching clients was not easy and so, business in the sector dropped.
Of the 33 approved life insurance companies in Bangladesh, data on 13 which are listed with the stock market are available.
The total life insurance fund of listed firms dropped 3.36 per cent in 2020 compared to that of 2019. In 2019, the life fund had risen 1.65 per cent.
Life insurance funds refer to portfolios into which a policyholder's life assurance premiums are paid and claims are paid out.
Like other sectors, the insurance sector was impacted during the pandemic so the total life insurance fund fell, said Sheikh Kabir Hossain, president of Bangladesh Insurance Association.
"When other businesses are doing well, then non-life insurance companies can earn money and make profits but as businesses were impacted by the pandemic, the insurance companies felt it too," he said.
"Life insurance companies need to go door-to-door to open new policies as the industry is suffering from low public confidence," he said.
In answer to a query, Hossain said there are many reasons for the low confidence, such as the lengthy process of claim settlement.
"We are trying to improve the confidence level and build a digital system, so the business is recovering now," added Hossain, also chairman of Sonar Bangla Insurance.
Ala Ahmad, chief executive officer of MetLife Bangladesh, echoed the same, saying that agents sell policies by meeting the clients themselves.
As the industry still lags in digital infrastructure, it was a challenging period for the whole sector, he said.
"Now, we rebounded strongly."
Clients can pay their premium digitally and what's more, they can submit claims digitally.
"We are processing claims with the help of artificial intelligence so people are getting their money back faster," Ahmad said.
"Such activities increased peoples' satisfaction and confidence. I hope the digital inclusion in claim settlement may be an example in the industry to boost confidence among people," he added.
MetLife has taken many steps to improve public confidence in its insurance policies, including health applications that offers doctors' consultancy digitally.
The non-life insurance sector was also affected as trading and businesses, who normally buy their services, were affected by the coronavirus-induced economic downturn.
Some 40 non-life insurance companies are listed with the stock exchanges. The total profits of the companies dropped around 16 per cent to Tk 95 crore in the April-June period of 2020 compared to the previous three months.
After that, the companies saw their profits bounce back.
The listed non-life insurance companies' total profits rebounded by around 11 per cent to Tk 169 crore in the July-September period of the current year compared to the same period the previous year, the data shows.
"The life and non-life insurance sector was impacted during the pandemic as the country's risk sharing sector lags in digitisation," said Sultan-ul-abedin Mollah, a former member of the Insurance Development and Regulatory Authority.
In developed nations, people open insurance policies on their own digitally but in Bangladesh, agents convince them to open them and the process is manual in most cases.
So, the life insurance sector was impacted, he said.
The non-life insurance sector was also affected as the country's export/imports dropped due to the economic downturn, and it is linked with other businesses.
Besides, non-life insurance mostly have one-year tenures so their activities were hurt during the pandemic, Mollah added.
"Despite the devastating effects of global pandemic and its obvious effects on day-to-day business, we have experienced significant improvement in 2021 compared to 2020," said Farzana Chowdhury, managing director of Green Delta Insurance.
In 2021, Green Delta registered a spike in revenue, generating more than Tk 380 crore.
"Moreover, with clients experiencing the continued hassles caused by the pandemic, we have opted for tech-based solutions to make their lives easier," she said.
In addition, the company has optimized its underwriting management and claim processing systems to ensure faster and timely delivery of diversified services.
"With resilience and innovation bundled together, we hope to outdo ourselves and set new benchmarks for the industry in the near future," Chowdhury added.
Insurance penetration in Bangladesh was 0.40 per cent in 2020 whereas it was 0.49 per cent a year ago, the lowest among emerging Asia Pacific countries, according to the Sigma report by Swiss Re Institute.
For neighbouring India, it was 4.20 per cent in 2020.