Green Energy Research Centre, IUB
The Green Energy Research Centre (GERC) of Independent University, Bangladesh (IUB) has proved to be
a centre of excellence for research on renewable energy in the country through its outstanding research projects and innovative solutions to everyday energy challenges. This centre was established in 2014 under the Electrical and Electronic Engineering Department of IUB.
Dr M Abdur Razzak, head of the EEE Department, shares that the purpose of this centre is to conduct research and develop innovative and energy-efficient technologies and also provide knowledge to integrate sustainable energy systems at all scales. He highlights various ongoing research projects of the centre which include solar-powered integrated farming systems, solar-based electric cooker, variable frequency drives (VFDs) and solar charge controller for fishing trawler, grid-connected photovoltaic inverter and solar irrigation pump controller.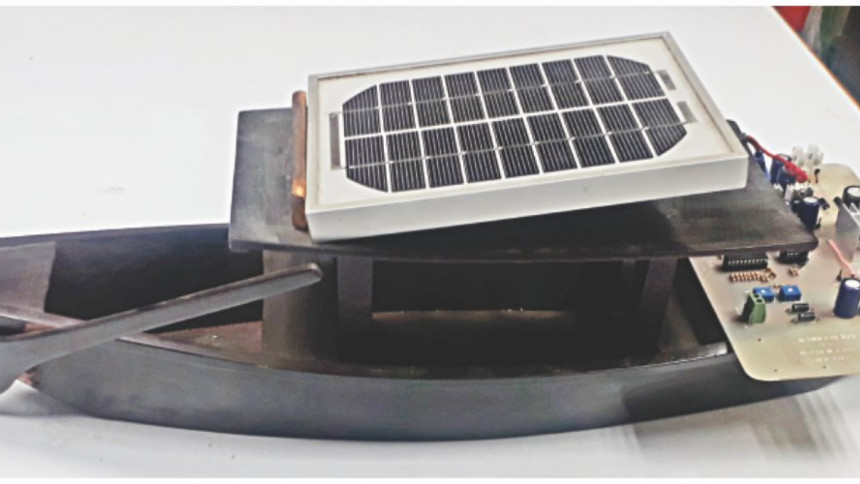 Solar-powered integrated farming system is aimed at fulfilling the energy demand for irrigation, fisheries and food processing in off-grid and remote areas. It will improve the conventional solar irrigation system by using the surplus solar power for running rice husking machines. When the solar pump is not used for irrigation it can provide water to fisheries. It will maximise the annual solar energy utilisation with higher carbon credits, informs Dr Razzak.
Another important innovation of GERC is variable frequency drive (VFD) for energy-efficient applications, especially for sewing machines. Voltage variation is a common problem in Bangladesh which considerably reduces efficiency of motors that are employed in industries. If dynamic change in frequency can be provided in response to the voltage variation, the system efficiency can be enhanced to a significant degree, shares Dr Khosru M Selim, a professor of the EEE department. VFD controls AC motor speed and torque by varying motor input frequency and voltage and thus decrease power losses by the motor and save energy cost. Currently, testing and demonstration of this technology have been going on in a local garment industry, informs Dr Selim.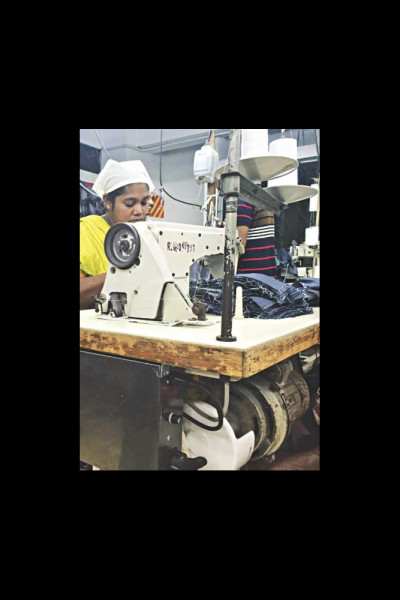 Recently, GERC implemented a solar power lighting system in a fishing trawler in the Fishery Ghat area under Sadarghat Thana in Chittagong where roughly 2,000 fishing trawlers are registered. This is the first of its kind in Bangladesh. Generally, fishermen depart with trawlers to deep sea or river for two to three weeks per trip. During this time, trawlers require electric power for fishing and other purposes like cooking, charging cellphones, signal light, searchlight, fishing light, etc., especially at night time during fishing. Currently, a dynamo coupled with trawler engine generates electric power to fulfill the power demand through the battery. This dynamo requires fossil fuel (mainly diesel) for power generation. In this project solar panels will be placed on the trawler rooftop which generally remains unused. A PID-controlled synchronous buck converter (SBC) has been designed and developed for battery charging purpose which is operated by an innovative method known as the maximum power point technique (MPPT) to meet the load demand in a fishing trawler. Every year about 640MW output power will be available from these 2,000 fishing trawlers. It will also reduce use of diesel by 450 litres per trawler per year.
Dr Mustafa Habib Chowdhury of the EEE Department is currently involved in a research project on enhancement of the efficiency of solar cells. In this project nano-scale objects are being used to improve light-coupling efficiency of photovoltaic cells that convert solar energy into electrical energy. It will enable the development of highly efficient and low-cost solar devices, shares Dr Chowdhury. 
GERC has provided a valuable platform for students where they can get hands-on training on research techniques and conduct individual research projects. Zaima Tasneem Adiba, a student of the EEE department, is currently doing a research study on solar-based electric cooker. A family of 5–6 members can easily use this solar cooker for regular cooking purposes at an affordable cost. Currently, a feasibility study of this project is going on in Comilla. It will also reduce carbon emissions and health hazards caused by traditional cooking methods.
The vice-chancellor of IUB Professor M Omar Rahman shares that they are actively exploring the potential of commercialisation of innovations of GECR. Earlier there was a strict separation between industry and academia. But now industry-academia partnership is a reality. Universities are now moving towards the incubation model where universities connect students and teachers to innovation and investment, thus speeding up the process of turning innovative ideas from a concept to reality, opines Dr Rahman. Universities need to invest more in research facilities and at the same time industries should come forward to facilitate research and take those innovations to mass-scale dissemination and commercialisation, concludes Professor M Omar Rahman.