"Tax reduction to import raw materials is needed to improve export of ceramics"
In conversation with M A Jabbar, Managing Director, DBL Group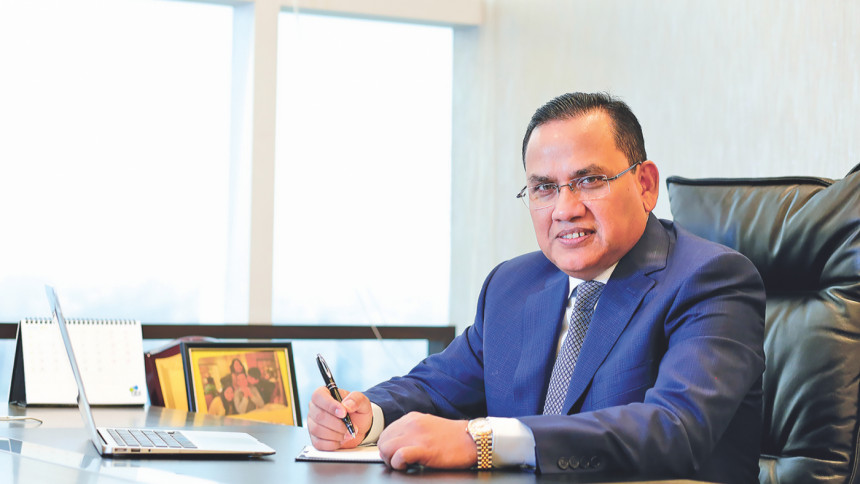 What are the unique aspects of your company?
DBL Ceramics Limited started its journey with an unparalleled commitment to bring elegant and premium quality ceramic tiles to cater to the needs of all sorts of building and diverse architectural needs. Our state-of-the-art technology and machinery from world renowned Italian brands help to ensure the promised quality. DBL Ceramics started its operations at the end of 2016. Known for its creativity and unique designs, DBL Ceramics' creations comprise both innovation and exclusivity. DBL Ceramics takes pride in its fully automated factory and production facilities – ensuring that every process follows the highest level of precision. The range of tiles includes polish, porcelain, wall tiles, technical porcelain and decor tiles in a variety of designs and shades to suit every decor with HD printing. In continuing to redefine product innovation processes and creating a wide range of diversified designs, DBL Ceramics has introduced sugar effect tiles and technical porcelain tiles in Bangladesh.
We are eyeing more innovation in our products in the coming future. We have been working for this since our inception. Our prime target is innovation and quality. We are starting the third line of production in December 2019. We will have more innovative products coming up in the new production line. With these, we believe we will be capturing a major percentage of market share in Bangladesh and we will be able to go outside of Bangladesh with our products very soon in a much bigger way.
What are the challenges you face and how do you overcome them?
There are a few challenges to operate in this country as a tiles manufacturer. We have to import almost 90 percent of the raw materials. We also face difficulties in getting them released from the Chattogram port due to congestion and the process gets delayed. As a result, it often becomes difficult to continue the proper supply of products. We need solutions for this. Also, there are a lot of importers who import tiles without giving proper taxes. It affects our country's manufacturers.
What are the things that need to be improved in the ceramics industry? What needs to be done to develop a strong backward linkage for the ceramics industry?
At this moment, almost all the ceramic tiles manufacturers are trying to develop quality of the products. But at the same time, Bangladesh hasn't experienced that much innovation in tiles. I think, we need to work more on innovation which will help cater to the current needs of the people. We need to focus on the problems that people face in their usual daily lives and find innovative solutions for those. For instance, we introduced technical porcelain for the first time in Bangladesh with an impressive feature of "anti-slippery".
To develop a strong backward linkage for the ceramics industry, we need to produce alumina balls, frits, abrasive tools, etc., in our country. This will help us reduce the lead time to collect raw materials from outside the country. This will save both our time and money. As a result, this will help us reduce the cost and also, we might gain a competitive advantage over other countries in terms of exporting.
What is the export potential of ceramic products from Bangladesh? 
I think the export potential is huge but it will not happen easily. Export has been in our DNA for long. We have been working with foreign specialists to continuously develop products' quality and design. But I think the biggest challenge is that we need to import raw materials and important chemicals from outside the country.
Our biggest competitors are China and India in terms of export. These countries have the lion's share of raw materials in their own country. For Bangladesh, it's tough to compete with them in terms of pricing. If the Bangladesh government gives us the tax reduction related to importing raw materials for export purposes, I think that would help us greatly.