Giving priority to establish EZs at khas land, says Beza chief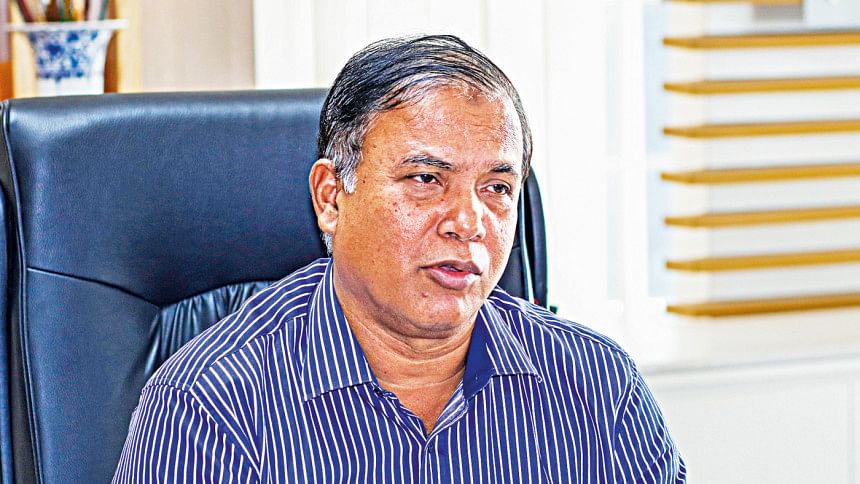 The government is giving priority to develop economic zones on khas or state-owned fallow lands to reduce pressure on the public exchequer in acquiring land from individual owners, according to the Bangladesh Economic Zones Authority (Beza).
"We have already fixed our priority. We will advance works in those zones that have a higher amount of khas land," Beza Executive Chairman Shaikh Yusuf Harun said in an interview with The Daily Star.
As such, the agency is focusing on developing economic zones in various districts, namely the western district of Kushtia, southwest district of Satkhira, and northwest district of Panchagarh.
There is a high amount of khas land that Beza got from the government in the southern district of Bhola and northwest districts of Naogaon and Nilphamari.
In total, the agency tasked with developing economic zones to accelerate organised industrialisation has got 61,000 acres of khas or state-owned fallow land.
"We can easily set up 17 more economic zones on the land," Harun said.
In addition, Beza has granted licences to private businesses to set up 12 economic zones apart from issuing pre-qualification licences to eight others.
Factories in a couple of private economic zones have started operations, according to the agency.
Once the private economic zones along with government-owned ones start operation, there will be a positive impact on the economy and jobs, he added.
Having begun the journey in 2013, works for the establishment of 28 economic zones are currently underway.
Of those, 16 are being developed by the government either on its own or under government-to-government contracts and public-private partnership (PPP) agreements.
Of those, the Bangabandhu Sheikh Mujib Shilpa Nagar (BSMSN) is going to be the biggest with a planned area of 33,000 acres. The economic zones have so far received investment proposals of $26 billion.
And 29 factories have started production while 61 other units are under construction.  
"We have received an investment of $6 billion during the pandemic," Harun said.
There has been progress too in the construction of economic zones under state-to-state arrangements. For example, the special economic zone developed by Japan in Araihazar of Narayanganj is advancing.
To speed up the development of the Chinese Economic and Industrial Zone under Anwara of Chattogram, Beza teamed up with the China Road and Bridge Corporation (CRBC) in August this year.
The zone will be set up on 780 acres of land under a government-to-government arrangement.
Beza also looks to sign a commercial agreement with India by this year for establishing the Indian Special Economic Zone at BSMSN in Mirsarai, Chattogram as negotiations in this regard are almost complete.
Beza and India's Adani Ports had signed a term sheet agreement for the development of a special economic zone for Indian companies at the BSMSN in April this year.
The stalemate in developing an economic zone at Mongla, the southwest port town, under the PPP is over too.
"We got clearance from the Department of Environment nearly a month ago," said Harun.
"We are also working to make the BSMSN a green and resilient zone," he said, adding that the World Bank is providing a $500 million loan to build various infrastructure and establish an effluent treatment plant.
Under the project, a desalinisation facility, and rooftop and floating solar power plants are planned to be set up under PPP arrangements as well.
Beza has taken several initiatives to ensure water at the BSMSN from various channels, including the Matamuhuri irrigation project of Feni, and Meghna river.
Only 0.5 per cent of the water from a reserve of Meghna will be drawn, Harun said.
The Beza chairman then said 12 factories at the BSMSN will begin operation in the next one-year.
To reduce investors' hassle, the Beza is providing 48 of its 125 services online through the One-Stop Service (OSS) Centre.
"We are trying to make OSS effective. Hence, a proactive effort from other related agencies of the government is necessary to provide quick services to investors and facilitate investment," he added.