Tour Of Hope
AL plays China card right
Hasina's foreign policy gets her party closer to Beijing, pushes BNP away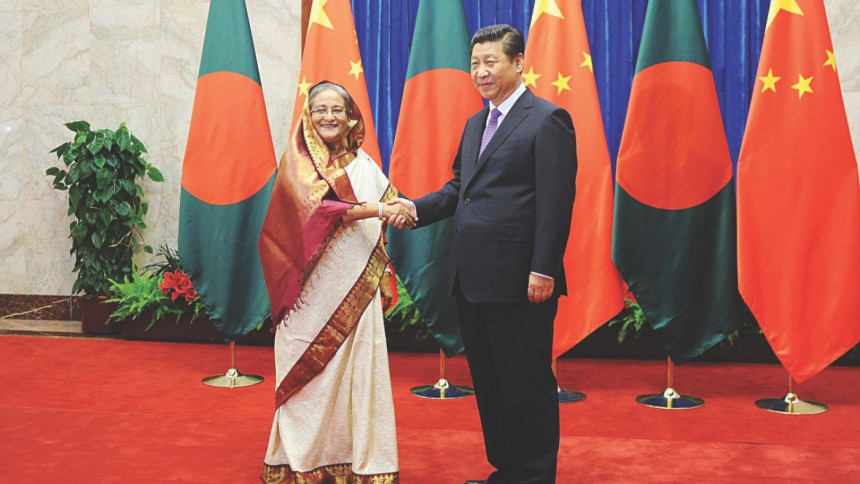 Relation between Awami league and China has warmed up significantly in the last eight years after BNP's astounding faux pas in 2004. That year, while the BNP government was in office, Taiwan opened a trade liaison office in Dhaka from where visa forms were distributed.
China had reacted angrily to this and warned Bangladesh of "unimaginable consequences" as the action reflected, according to it, Bangladesh's shift from "One China" stance.
Traditionally BNP had been enjoying China's complete confidence until that diplomatic gaffe. 
Awami League has made the most of it in the last eight years. With its adroit diplomatic maneuvers, it has managed to make China a very close development partner of Bangladesh. 
HOW AL BOOSTED RELATIONS WITH CHINA
After assuming power in 2009, Prime Minister Sheikh Hasina moved to strengthened relations with China. She wrote several letters to the then Chinese president and the prime minister seeking their supports in implementing her government's development programmes, AL insiders said.
Hasina focused on balancing Bangladesh's close relations with India with the renewed attention to China. She had assigned party General Secretary Syed Ashraful Islam with developing relations with China.
The PM sent a high-level AL delegation to China led by Ashraf in 2009 to improve the relations between the two Asian nations. Ashraf engaged vigorously with the Chinese leadership, held a series of meetings at different tiers of the Communist Party of China (CPC) and the Chinese government, a senior AL leader, who was in the team at that time, told The Daily Star.
Since then Syed Ashraf has been maintaining close contacts with the Chinese government and the CPC leadership on behalf of the PM, AL insiders said. Later Ashraf visited China several times.
Apart from him, Hasina, also the president of AL, sent more than 100 delegations including ministers, senior party leaders, youth leaders, academics and other professionals to engage with China in the last eight years. 
The PM visited China twice in 2010 and 2014 aiming to improve relations between the two countries.
AL-CPC BECAME CLOSER AFTER JAN 5 ELECTIONS
Sources in the AL said the two parties became closer after the January 5 parliamentary elections in 2014 when China became the first country to welcome the new government and pledged to work with it amidst western countries reservation against the "one-sided" election.
"Since then we consider China as a true friend," said a party leader.
After visiting China in 2014, Sheikh Hasina said China was a trusted friend of Bangladesh and her country attached highest importance to its relationship with China in the greater interest of the two Asian nations.
The Chinese cooperation in the country's infrastructure, trade and business, agriculture, energy and power has been playing an important role in the country's socio-economic development, she mentioned.
A special dimension has been created in the relationship between Bangladesh and China since 2009 according to Muhammad Zamir, the chairman of the AL's international affairs committee and member of AL advisory council. Zamir, also a former ambassador and secretary said, "I think the government has tried its best and set up a focal point in maintaining relations with foreign countries after lack of goodwill on the part of some countries. I am hoping that the relation will be developed further."
Contacted, AL Joint General Secretary Mahbubul Alam Hanif said relation with China has been followed up through continuous party and government level engagements.
"As the party focuses on the development of the country, Awami League has been able to make China one of the major development partners through building a trusted relationship," he told The Daily Star.
Many AL leaders say India is their "best political friend" while China is one of the best development partners.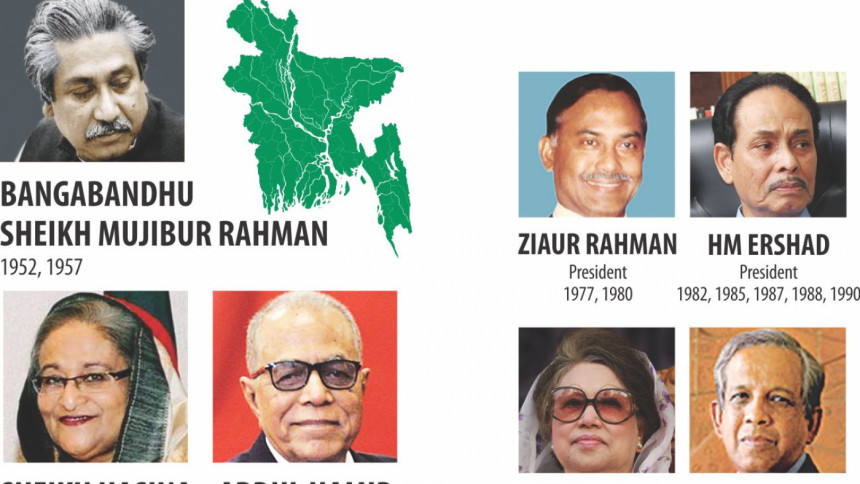 BNP-CPC RELATIONS CHANGED!
BNP leaders claim that the party still has some good terms with the CPC and the Chinese government but not so intimate as it was during Ziaur Rahman's regime.
Once BNP could easily claim that only it was the reliable friend of China in Bangladesh, but the situation has changed, said BNP insiders.  Wrong decisions of BNP high ups and the party's position in regional politics have contributed to the cooling down in relations with China, they added.
They said the relation between BNP and CPC started in the early days of Ziaur Rahman's regime and continued till 2004. But the Taiwan incident had marred it. A very annoyed Chinese government had then distanced itself from BNP.
"After a long time BNP had realised its mistake and tried to restore the relation. But it failed as Awami League took the opportunity," said a senior BNP leader.      
This "broken relation" became starker to BNP when the Chinese government or its ruling party did not respond to stop the January 5, 2014 national polls. At that time China did not stand with BNP, said the BNP leader.
Another party leader said, though the relation is not good as in the past, CPC had invited senior and junior leaders of BNP as delegates several times.
BNP standing committee member Lt Gen (retd) Mahbubur Rahman, however, claimed the relation between CPC and BNP is as good as it was in the past.
Meanwhile, BNP is desperately trying to get an appointment of Chinese president Xi Jinping for a courtesy call during his visit to Dhaka. Had the relation been good, BNP would easily get the appointment, commented some BNP leaders.