Overcoming challenges of LDC graduation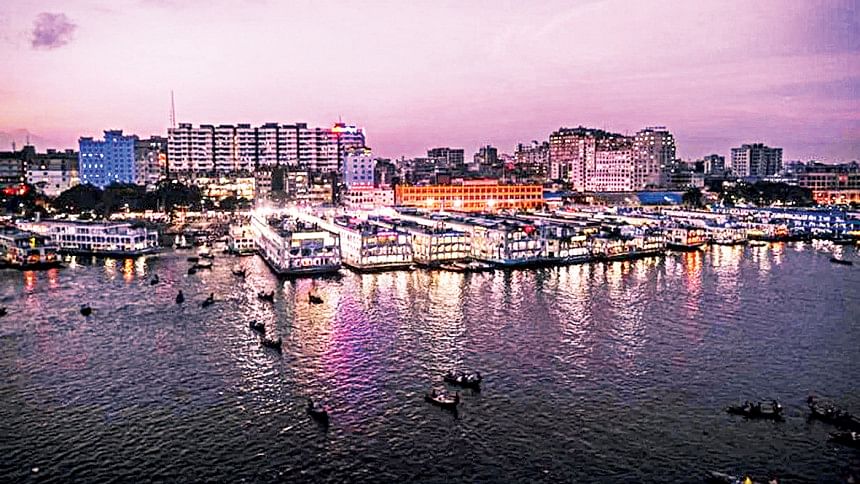 The United Nations Committee on Development Policy (UN-CDP) determined in February 2021 that Bangladesh has satisfied all three requirements to graduate from the category of Least Developed Country (LDC) for the second time. This came after the country successfully met all three requirements for the first time in 2018. A country must fulfil two of the three requirements for two consecutive three-year periods in order to graduate.
Gross National Income (GNI), Human Assets Index (HAI), and Economic and Environmental Vulnerability Index (EVI) are the criteria for graduation, and they assess a country's income levels, human assets, and ability to adapt to economic and environmental challenges. According to the CDP criteria, a per capita GNP of USD 1,222 is sufficient to meet the target. Our current per capita GNP is USD 1,827. The Human Assets Index graduation criterion is 66 points, whereas Bangladesh presently has 75.3 points. The targeted aim for the EVI is a score of 32 or below, whereas Bangladesh's score is 27. This signifies that Bangladesh is on course to leave the Least Developed Country (LDC) category.
Bangladesh's strong performance in all three areas demonstrates its economic strength and resilience, even during times of crisis such as the Covid-19 pandemic. As a result, the country is set to graduate from LDC status in November 2026.
Possible challenges of LDC graduation
While graduating from LDC status is a source of pride for Bangladeshis, it may also bring certain difficulties. For example, Bangladesh might lose roughly 14 percent of its annual export profits – or USD 5.73 billion – if preferential market benefits such as Duty-Free and Quota-Free (DFQF) access under the Generalised System of Preferences are lost (GSP). This might have a negative impact on Bangladesh's garments exports. It is predicted that the country will lose 8-10 percent of its overall export earnings, equivalent to almost USD 2.5 billion per year, as a result of the loss of DFQF market access. Furthermore, Bangladesh will no longer be eligible for LDC-specific special and differential treatment under the World Trade Organisation (WTO) after graduation.
Perhaps more importantly, following this economic shift, Bangladesh will no longer be eligible for grants and soft loans under the official development aid (ODA) it has received since 1971. Developed nations' promise to provide 0.15-0.20 percent of their GNP in ODA to LDCs would likewise be unavailable to Bangladesh. The loss of access to LDC-exclusive concessional funding may potentially have a negative impact on the country's development prospects. This has the potential to impede Bangladesh's remarkable progress in recent years.
Furthermore, as a result of graduation, Bangladesh would lose access to specialised funding possibilities such as the Green Climate Fund (GCF), which is critical for developing resilience against the increasing danger of climate change. Because Bangladesh is expected to be one of the worst hit countries by the climate catastrophe, losing GCF financing might be a big setback. The UN Technology Bank, which was intended to increase the contribution of science and technology for the sustainable development of LDCs, would also no longer assist Bangladesh once it moves into the category of developing countries.
Opportunities arising from graduation
Graduating from the LDC category, on the other hand, entails receiving a worldwide mark of approval for development achievements, which may boost Bangladesh's image in the international community. This could increase foreign direct investment (FDI) by sending positive signals to foreign investors about the country's business-friendly environment.
Following graduation, Bangladesh could qualify for GSP+, a special incentive programme for sustainable development and good governance that might make up for the loss of GSP privileges. Additionally, the nation may negotiate trade deals with other nations on more equal footing. Graduation could also open up new opportunities for regional and global integration.
It will be easier to get foreign loans despite a slight rise in the interest rates. Interest rates will, however, be lower for the private sector. The cost of LC confirmation of our traders will be reduced by the foreign banks. More and more foreign investment could flow into our country, enhancing employment opportunities. Our VAT, tax, and revenue collection could also increase.
What we need to do
Before officially graduating, there are a few things we need to address. Our tax-to-GDP ratio is still relatively low. Through the effective use of technology, we may be able to significantly boost tax collection. The NBR should modernise our tax collection system so that no one can avoid taxes. Additionally, we must ensure that money laundering is stopped and that those responsible for it are held accountable.
Additionally, Bangladesh would have to compete fiercely with foreign businesses in the sphere of international commerce after graduation. In the years following graduation, Bangladesh will need to significantly alter its import-export policies in order to effectively compete with foreign rivals. Despite the pressure, these policy changes will ultimately be beneficial. Our factories also need to be more considerate of both the environment and workers. The need to modernise and humanise our businesses will grow as we use green energy and uphold workers' rights. This modification is necessary to export goods at market-competitive pricing. Economic diplomacy needs to be better and more appropriately targeted in light of the altered circumstances.
We must see to it that free trade agreements are signed with several nations that may import our goods if we are to gain from international commerce even after our LDC classification expires. Vietnam has been successful in forming these partnerships and agreements, and we should try to do the same.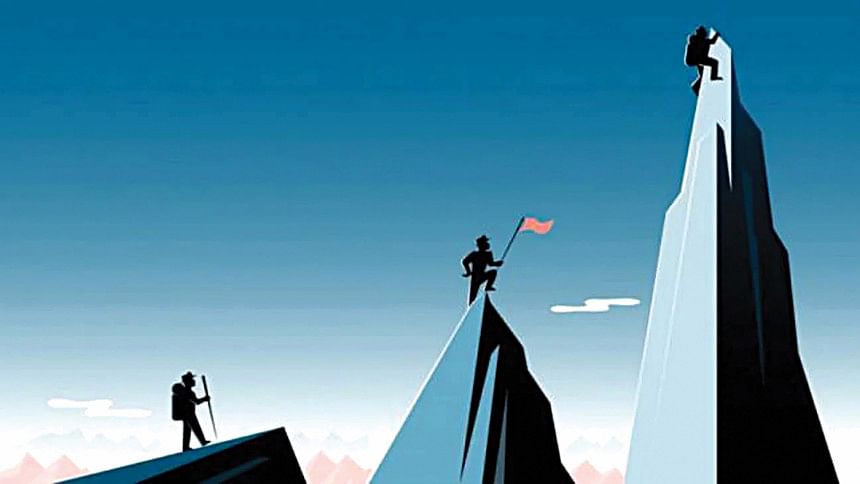 In the same breath, we need to transform our country from a net importing country to one which is more export-oriented. We can also try to develop products other than garments like cement, petrochemicals, and high-quality yarn that foreign buyers may be interested in buying. If our domestic market is diversified, there is a greater chance that it would be resilient to shocks that we may experience due to our increased integration with the global economy.
Overall, graduation from the LDC status would be a watershed moment in Bangladesh's history. The people of Bangladesh have worked incredibly hard to bring the country and its economy to this stage. We will soon be able to proudly say that we are a developing country. The government needs to make sure that the challenges that we will face after graduation can be tackled with prudence and forethought.